Wetzlar
ERLANGEN LOSES IN WETZLAR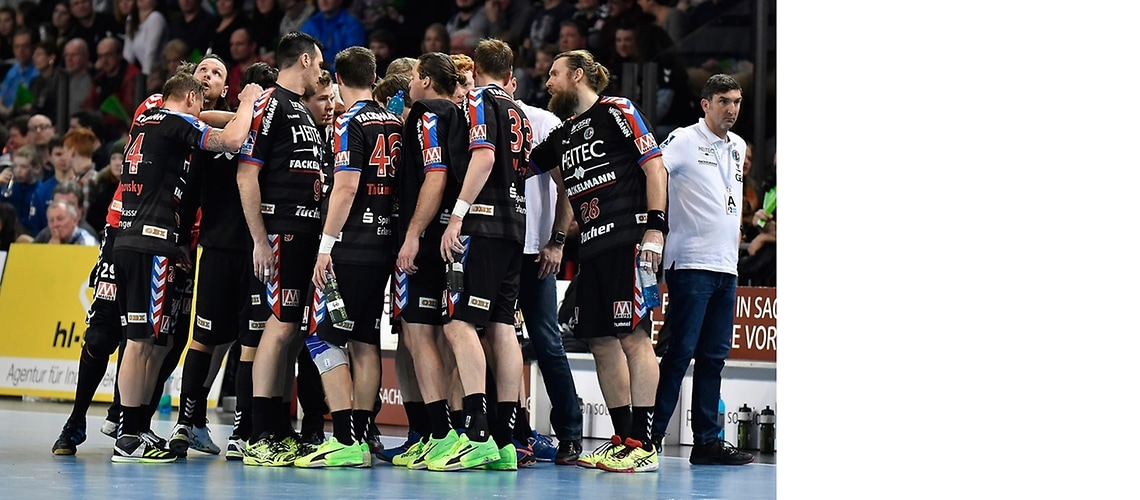 Wetzlar, 05-27-2017
HC Erlangen lost its away game against HSG Wetzlar by 30:20 (14:12) on Saturday evening. The team of Head Coach Robert Andersson produced a plucky first half, but its strength dwindled at the death. Despite the defeat, HC Erlangen is still ninth in the DKB German Handball League and now travels to THW Kiel this Saturday.
After a strong opening spell, HC Erlangen led by three goals (8:5) in the 15th minutes in what was a fast-paced encounter. HSG Wetzlar did not come to terms with Erlangen's strong defense in this phase and HCE finished its attacks uncompromisingly. Yet Wetzlar struck back very quickly and demonstrated its class through Philipp Weber to draw level four minutes later (8:8). The club from Hesse did not let up and went in at half-time with a not undeserved two-goal lead (14:12).
The HSG defended its lead after the break and the HC was always playing catch-up. The club from Franconia was repeatedly thwarted by the HSG's outstanding goalkeeper Benjamin Buric. After 45 minutes, Erlangen slipped behind by five goals for the first time (20:15) – the game was as good as decided. In the closing spell, it was clear to the 3,920 spectators in the Rittal Arena that the players of Head Coach Robert Andersson were forced to pay tribute to schedule of three games in a week, as Wetzlar – fired on by the vociferous home crowd – pulled away goal by goal. The final result was 30:20 – a margin that did not do justice to Erlangen.
The HC now has to recoup its strength for the last two games of the season – in Kiel on June 3 and at home against SC Magdeburg on June 10 (throw-off: 4 p.m.) and bring the most successful season in the club's history to a positive end in front of its fans.
Robert Andersson commented: "In the end, it was a more than deserved win for Wetzlar. We were a bit tired as a result of the schedule with a midweek game. Still, we had hoped to come away with more. Unfortunately, we simply made too many technical mistakes. We weren't able to stop Weber and Kohlbacher."