Springe
HC Erlangen captures comfortable away victory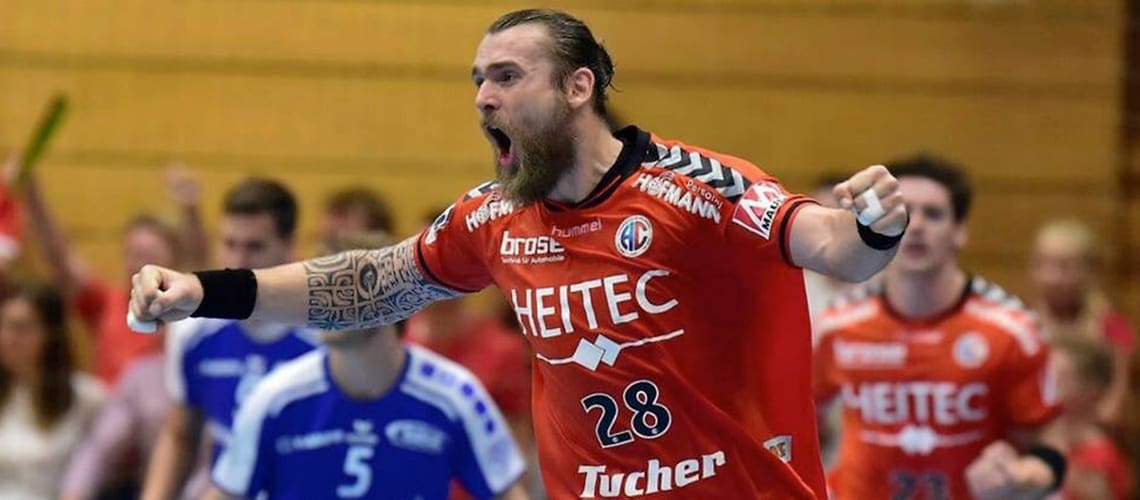 Springe, 11-14-2015
HC Erlangen won its away game against HF Springe by the clear margin of 37:28 (20:14).
From the outset, the team of Head Coach Robert Andersson left no one in doubt that it wanted to take both points home with it. The HCE continued its winning streak to strengthen its grip on top spot in the league.
The club from Franconia dominated the encounter right from the throw-off and soon put goals on the board with its fast play in attack. The home side from Springe found it difficult to get into shooting positions against a well-organized defense. In offense, it was Ole Rahmel who kept on putting his side ahead. The opposing side from Lower Saxony was within striking distance until shortly before half-time, but then a 3-goal run by the visitors swung the pendulum in their favor and they took a six-goal lead in with them.
Things were not much different after the break. Erlangen dictated the run of play and kept HF Springe at a distance until a short spell midway through the second half. Yet Robert Andersson's players recovered impressively from this brief slump. They finished their attacks calmly, collectedly and patiently or took the right decisions in 1-on-1 situations. The fact that Erlangen has a squad with an even caliber is also demonstrated by the fact that all field players got on the score sheet in the away victory in Springe – and Christopher Bissel not only produced an impressive assist, but also scored his first-ever goal in the German league.
Robert Andersson commented: "We showed today that we've also improved on the road. I'm satisfied with how my team played. Now our goal is to extend our winning run at home on Wednesday."
The opponent then in the Nürnberger Versicherung Arena will be another strong newly promoted team, Eintracht Hagen. The throw-off at the Kurt-Leucht-Weg is at 7 p.m.