Erlangen
HC Erlangen loses to HSG Wetzlar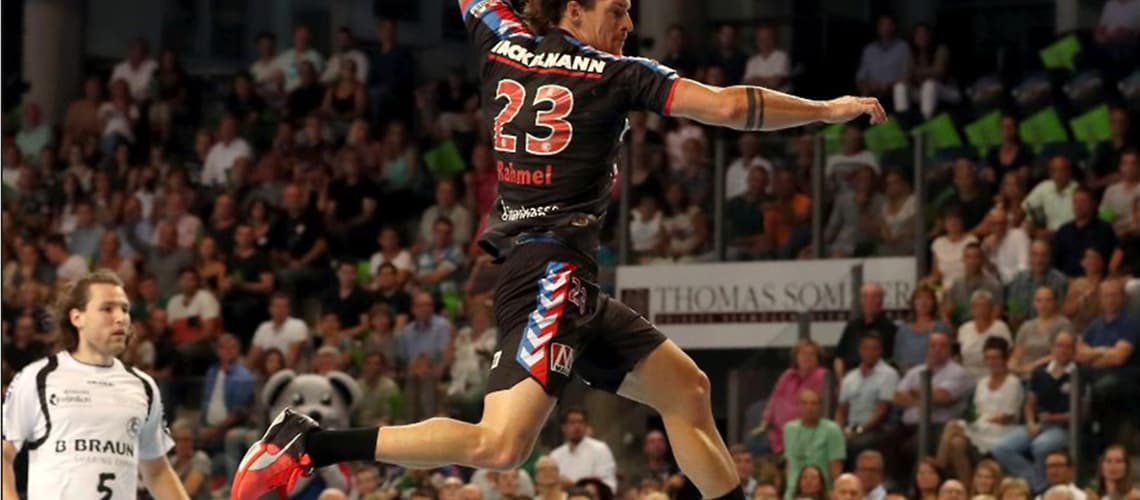 Erlangen, 10-15-2016
HC Erlangen lost its home game against HSG Wetzlar this evening. The team of Head Coach Robert Andersson went down 23:32 (10:14) to the club from North Hesse and is now seventh in the DKB German Handball League.
Handball fans from Franconia again flocked to Nuremberg's south-east for the fourth home game of their team this season. Well more than 3,300 spectators wanted to see how HC Erlangen would fare against the opposing side of Head Coach Kai Wandschneider. The encounter was evenly poised to begin with. HSG, which was again able to rely on a strong Philipp Weber, got into its stride very well and impressed across the board. The league newcomers from Erlangen had difficulties against the other side's solid 6-0 defense and was not able to unfurl its strong counterattacking play, whereas the visitors kept on finding the right gap to make very good passes at the crease. The visitors were able to open up a four-goal gap for the first time at the end of the first half. The home side cut that deficit to one with a 3-goal run, but its opponents pulled away again.
Robert Andersson spoke very strong words to his team in the dressing room at half-time, but not a lot was to go right on the evening. Wetzlar exploited its chances clinically and drew further ahead goal by goal. HC Erlangen was thwarted by the visitors' excellent goalkeeper Benjamin Buric and found their agile defense a tough nut to crack. As so often, HC Erlangen displayed its great morale in the final phase of the encounter, which was as good as over after the 45th minute. The team of captain Michael Haaß did not give up at any time, which the fans in the stands rewarded with impressive support right up to the final buzzer.
Robert Andersson commented: "Of course, we're not happy with the way we performed this evening. We now have to tick off this game quickly and prepare for Berlin."
HC Erlangen now faces Berlin Foxes on the road on Sunday, October 23, 2016. The tip-off in the Max Schmeling Arena is at 3 p.m.