Coburg/Munich
Bavarian Order of Merit awarded to Michael Stoschek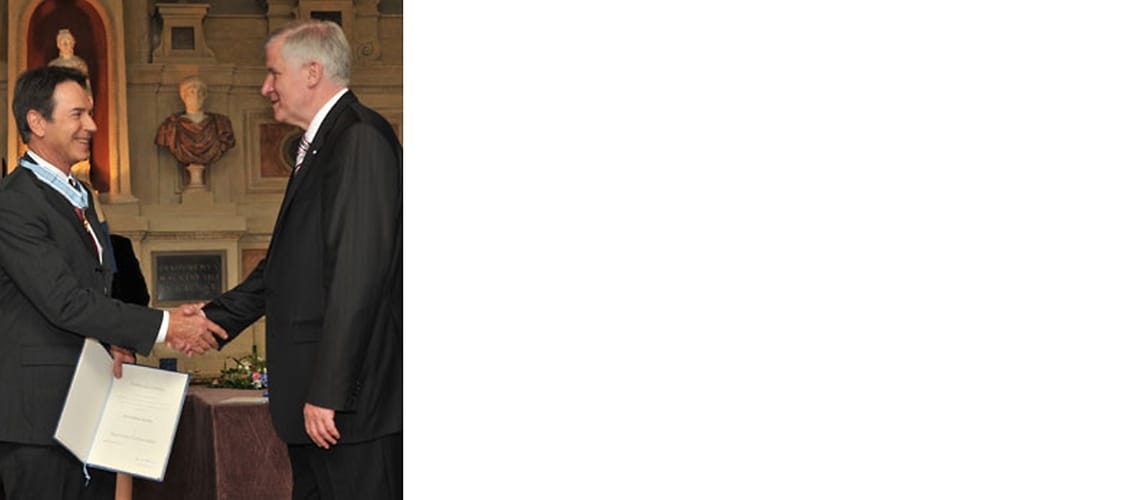 Coburg/Munich, 07-29.2010
In an awards ceremony held on July 29th, 2010 in the Antiquarium of the Munich Residenz, Bavarian State Premier Horst Seehofer decorated the entrepreneur Michael Stoschek with the Bavarian Order of Merit.
This honor was awarded in recognition of the achievements of one of Germany's most successful and acknowledged entrepreneurial figures. In addition to his achievements as an outstanding entrepreneur, Michael Stoschek has made a name for himself as a top sportsman and patron and is well-known for his social commitment.
In 2004, Bavaria's Minister for Economic Affairs, Dr. Otto Wiesheu, awarded Michael Stoschek the German Federal Cross of Merit (First Class) and in 2005, he was honored as the Family Entrepreneur of the Year.
With 16,000 employees on the payroll at 46 locations and an annual turnover of some 3 billion euros, Brose is currently the fifth largest privately-owned company among international automotive suppliers.
After the ceremony, Micheal Stoschek stated: "I am delighted to have once again been honored for my commitment and I am happy that our family-owned company continues to develop successfully under the guidance of my successor, Jürgen Otto."