Coburg/Gothenburg
First use of Brose door drive in Volvo Cars' autonomous drive ready XC90 for Uber Advanced Technologies Group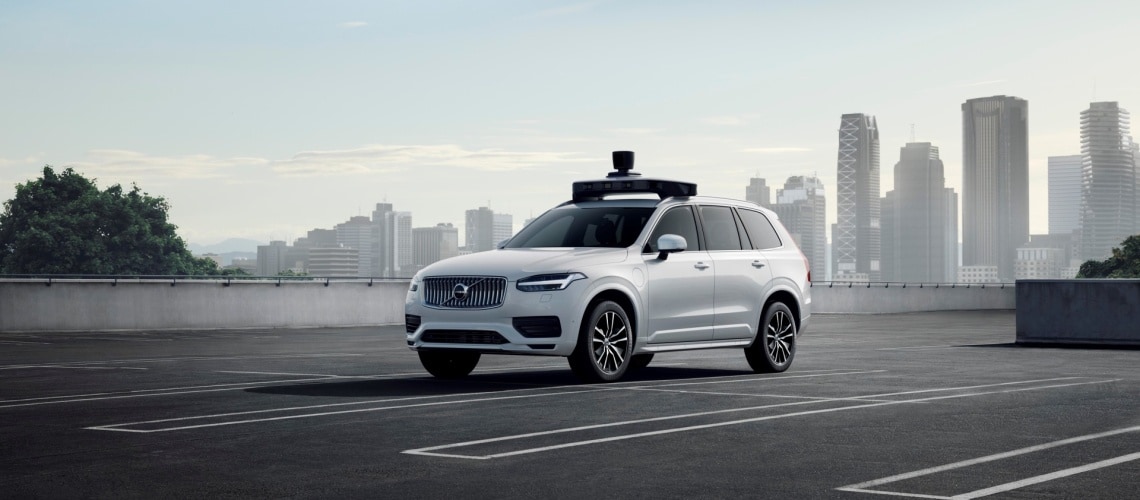 Coburg/Gothenburg, 11-27.2019
Brose will supply side door drives for Swedish premium carmaker Volvo Cars' first vehicle ready for autonomous driving (AD). The manufacturer will start supplying the ride sharing company Uber Advanced Technologies Group with AD-ready Volvo XC90 at the end of the year. It is Volvo Cars' first series production of cars developed for autonomous driving and the first use of Brose's door drive technology, which premiered at the 2017 Frankfurt Motor Show.
The car was revealed earlier this year at the Uber Elevate summit in Washington, D.C. and is currently in pre-production at Volvo Cars' plant in Torslanda/Sweden. With its drive for automatically closing side doors, Brose plays a significant part in the realization of the AD-ready XC90's autonomous capabilities. The reason: if the user does not close the door properly when exiting, the vehicle must be able to do this itself before it drives off or after it has stopped.
Since the drive uses available door interfaces, the supplier could integrate it into the already existing door architecture of the XC90. Brose's door system includes the drive, an electronic control unit, the power window regulator and a latch with power-cinching unit. A function for the automatic opening of doors including collision protection will be introduced in later versions.
The mechatronics specialist also supplies the AD-ready XC90 with HVAC blowers, cooling fan modules, electric power steering motors, seat structures and systems for touchless opening and closing of liftgates.