Bamberg
Brose Bamberg wins its first test game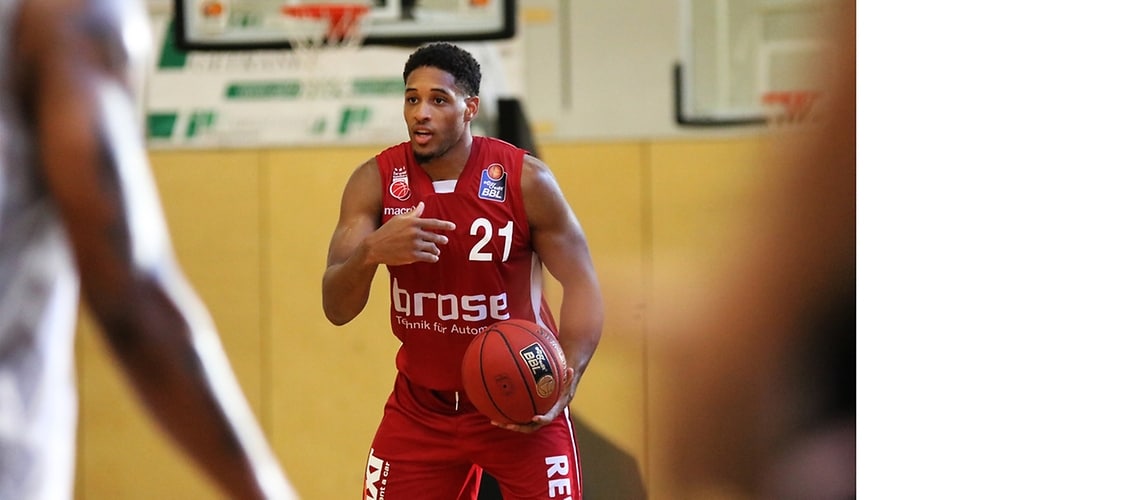 Bamberg, 09-06.2017
Brose Bamberg faced its first test game of the season on Wednesday evening, with Crailsheim Merlins as its opponents. Apart from five internationals, the team of Head Coach Andrea Trinchieri was also missing Louis Olinde, Ricky Hickman and Luka Mitrovic through illness.
The German champions began with a starting five of Nikos Zisis, William McDowell-White, Quincy Miller, Augustine Rubit and Leon Radosevic. New signing Rubit added the first points of the new campaign in the 1st minute. Nikos Zisis and Quincy Miller drained two buckets from beyond the arc in the 3rd minute and Augustine Rubit demonstrated his defensive qualities with a block in the fourth minute, then scored while being fouled at the other end. Rubit stepped up to the line and buried both free throws to make it 27:15 at the end of the quarter.
Crailsheim began the second period with a run of eight points without reply. After a timeout, Brose moved the ball better and surged into a 14-point lead in the 14th minute after two free throws by McDowell-White and a three-pointer from Nikos Zisis. Bamberg ended the second period strongly to lead at half-time by 54:37.
The lead remained constant in the third quarter. With three minutes left in the period, a slam-dunk by top scorer Quincy Miller gave his side a 20-point lead for the first time and, after two free throws by Augustine Rubit, the quarter ended with the score standing at 81:63.
Elias Harris produced the game's highlight with a thunderous slam-dunk in the final period. Since he was fouled at the same time, he stepped up to the line to stretch the gap to 101:80 in the 38th minute. The Australian player McDowell-White added the final two points in the test game as Brose Bamberg ran out clear winners by 103:83.