Pößneck
Dinkel empty-handed after accident in Thüringen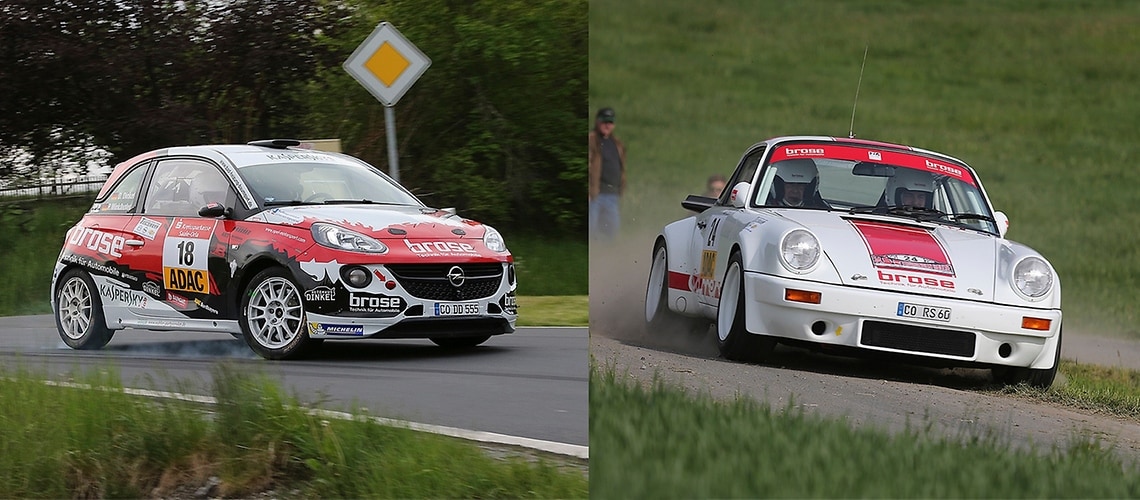 Pößneck, 05-16.2015
Dominik Dinkel and Pirmin Winklhofer were forced to withdraw from the fifth race in the German Rally Championship. After just 1.5 kilometers on the first trial, their car spun off the road and collided with a tree. Fortunately, both of them were unscathed. However, the Brose Opel Adam was no longer roadworthy.
"That was my mistake," was the analysis of Dinkel, who came away from the crash with nothing but a few bruises. "Now we have to repair the car and look ahead. The battle for the title is far from over," added Dinkel.
The young driver from Rossach is currently 36 points behind the leader Timo Weigert (Peugeot 208 R2). However, there are still seven races left in the championship, so anything is possible. Now the team has to roll up its sleeves and repair the Brose Opel ADAM by the Stemweder Berg Rally from June 19 to 20.
Michael Stoschek and Dieter Hawranke also did not finish in their Porsche Carrera 3.0 RS. They were forced to retire after the first trial on the 2nd day due to gear damage.