Erlangen
HC Erlangen captures 17th win out of 17 home games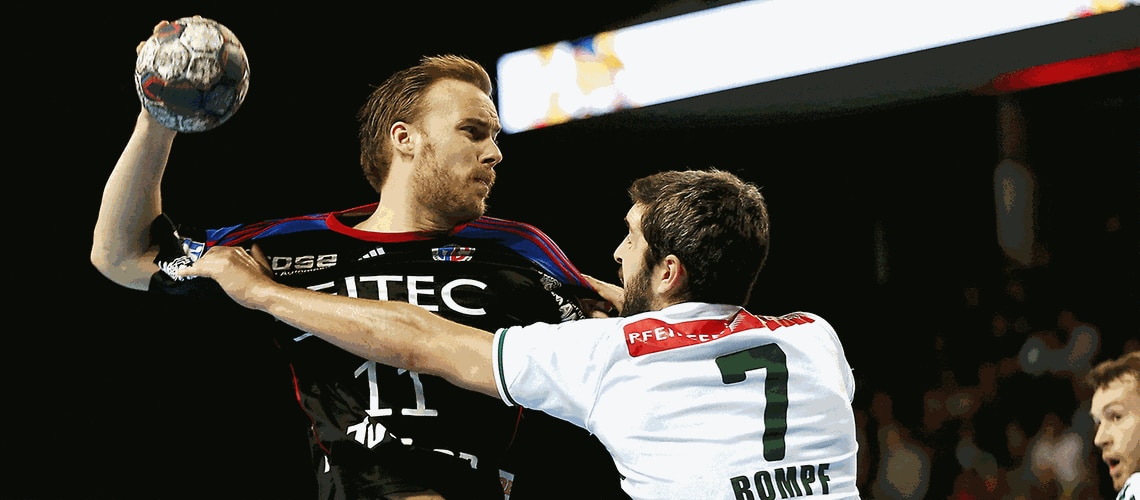 Erlangen, 04-23.2016
HC Erlangen has celebrated its 17th home victory in a row. The team of Head Coach Robert Andersson defeated HF Springe by 29:21 (15:8) and now has the chance to seal promotion to the First German Handball League in the game on the road against Hagen this Tuesday.
It was evident from the throw-off that the German league club from Franconia was fired up for the home game against Springe from Lower Saxony. HCE operated extremely purposefully in offense and in covering and pounced on the chances resulting from strong work in defense. The leaders in the second division led by 5:1 after just six minutes. The HCE dominated play at all times after that. Martin Stranovsky directed his side with fine reading of the game, Mario Huhnstock once again demonstrated why he is one of the best goalkeepers, and Ole Rahmel repeatedly gave the crowd in the Nürnberger Versicherung Arena reason to cheer. The teams went into the catacombs of the ARENA at half-time with the home side a clear 15:8 in front.
The run of play was not really much different after the break. HC Erlangen showed their relegation-threatened opponents why no team has been able to take a single point away from Nuremberg this season. The gap between the two teams was ten goals midway through the second half. An all-round team performance, a focused approach and the desire to bury the criticism of the past weeks were the key reasons for an impressive home victory.
Robert Andersson commented: "I'm very satisfied with my team today. We did a good in defense and often made the right decision in attack."