Erlangen
HC Erlangen defeats Stuttgart comfortably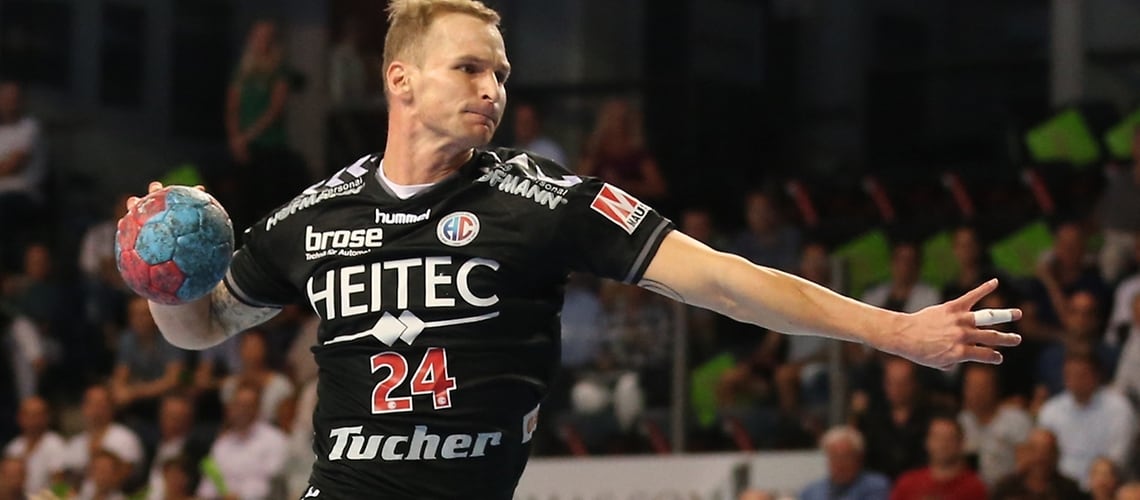 Erlangen, 09-17.2016
HC Erlangen won its second home game of the season in commanding fashion this evening. The team of Head Coach Robert Andersson defeated TVB 1898 Stuttgart by 30:26 (14:13) and is now eighth in the First German Handball League.
It was again one of those evenings that have now been a wonderfully regular occurrence at the Nürnberger Versicherung Arena. Once more, well over 3,000 handball fans flocked to Nuremberg's south-east to get behind their HC Erlangen. The newly promoted club from Central Franconia was wide awake from the very first minute and showed the crowd that it would be very difficult to beat on the day. Mario Huhnstock in Erlangen's goal had a day when everything went right for him, and the defense organized by Michael Haaß and Pavel Horák also made it extremely difficult for the visitors from Swabia to get into their stride. Thanks to two good offenses, neither of the two rivals was able to open up any real gap and so the HCE went in at half-time leading 14:13.
The visitors from Swabia's capital got into the game better after the break. It was thanks to a great squad with its team spirit and the fantastic crowd that HC Erlangen got back on the path to victory. Led by a strong Ole Rahmel, who again bagged a double-digit haul, the league newcomers from Franconia were almost unstoppable. Erlangen pulled away goal by goal to send the home fans into ecstasy. The home side stretched its lead to five goals in the space of a few minutes to secure its second home win in a row. Andersson's team now faces the reigning EHF Cup winners from Göppingen this weekend.