A clear identity
The corporate design describes the globally uniform, unmistakable visual identity of the Brose Group. Clarity, a systematic approach, precision and transparency vividly illustrate our unwavering commitment to delivering leading-edge technology. Modern, streamlined and purposeful aesthetics are perfectly aligned with our identity.
Straightforward, self-assured restraint
We see ourselves as the driver behind technical innovations and as a company that creates added value for its customers. The Brose logo is an important brand ambassador that reflects this attitude. It is a subtle, no-frills logotype that stands for quality, innovation and technical expertise – professional, clear, without any dominant uppercase letters, written in cool red.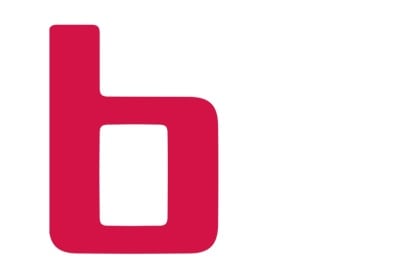 Simple sophistication
In order to consistently apply the Brose corporate design philosophy, we use the Helvetica Neue LT Pro corporate font, which stands for clarity and functionality. This sans serif font keeps readers focused on the body copy without distracting them from its true message with superfluous content. In the process, it combines a timelessly modern visual appeal with a hint of technology. Comparable in its appearance, it is complemented by Univers, Brose's preferred typeface for correspondence.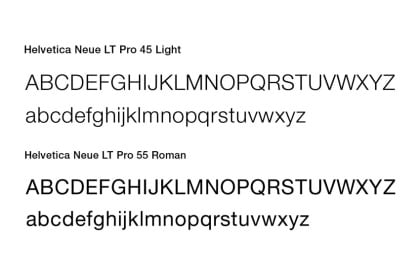 Cool effect
Alongside the red accent color as a deliberate contrast signal, the remaining Brose corporate design color spectrum underscores our technological focus. Silver brings basic materials such as steel and aluminum to mind. Mineral blues and grays in different intensities form a special relationship with metallic visuals to create a technically dynamic appearance. Classic, professional black and white complete the Brose color system as basic shades for non-color printed materials. This color combination also creates a framework for our global architecture concept.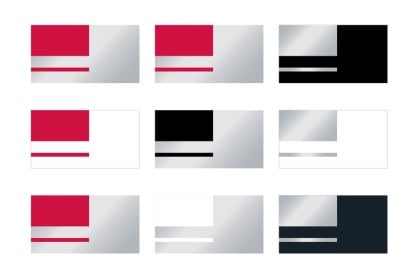 Transparency as a guiding principle
By selecting metallic materials and surfaces and refraining from using colorful shades, the cool, rational color system is also reflected in the interior design of Brose locations throughout the world. The transparency and formally appealing architecture of the building façades emphasize the Brose identity: large, systematically arranged windows combined with a uniform silver façade design create a feeling of openness and foster communication while underlining our affinity for technology and precision.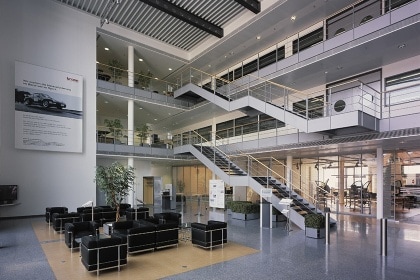 Authentic and focused
As a family-owned company, Brose takes its responsibility toward employees seriously. This is why people are at the heart of the Brose visual world. This visual statement underlines Brose's core messages, including its passion for innovation, technical expertise, quality, economy, speed and flexibility. Focusing on the central theme eliminates the need for artificially engineered peripheral imagery.