New business segment
Millions of car drivers all over the world benefit from Brose technology in body and interiors. Every third vehicle produced worldwide is equipped with at least one Brose product. In 2008, Brose adds electric drives for window regulators, sunroofs and seatbelt retractors to its product range. Moreover, Brose drives control electronic braking systems such as ABS, the electric parking brake, the automated manual transmission or the electric steering system. They also regulate heating and ventilation blowers, ensuring efficient engine cooling.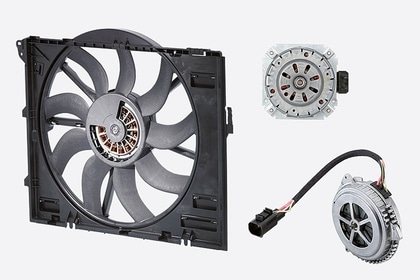 100th anniversary
In 2008, the corporate group numbers more than 15,000 employees at 50 locations. For the first time, its business volume reaches 3.1 billion euros. The Brose Group now ranks fifth among family-owned automotive suppliers.
The aim is to maintain a top market position with regard to technology, quality and service in the future, too.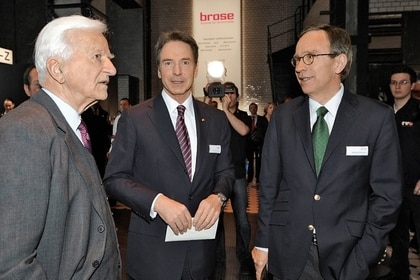 Focus on Asia
Success in the growing automotive region of Asia requires a local presence.
In November 2009, ten years after its first joint venture, Brose joins forces with its joint venture partner Shanghai STEC Transportation Electric Company Ltd. and opens a plant for window regulators, seat systems and door systems in Shanghai employing 280 people. It supplies Shanghai Volkswagen, Changan Ford Motor Company and Shanghai GM.
In December 2009, Brose and Delloyd Electronics (M) SDN.BHD open Brose Delloyd Automotive Co., Ltd., a joint venture company in Thailand, to produce and market window regulators and door systems for the South-East Asian market.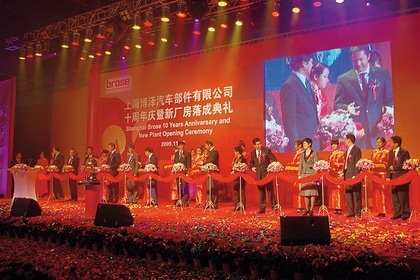 An award-winning company
Brose Kids Club Coburg starts operating in 2010. The education and childcare facility looks after children of school age on five days a week until 6 p.m. and in the school holidays.
Berufundfamilie GmbH, a company belonging to the Hertie Foundation, awards Brose "family-friendly business" status in June 2010 for its concepts that enable employees to combine work and family – including the new Brose Kids Club.
On July 29, 2010, Michael Stoschek receives the Bavarian Order of Merit, which is presented to Germany's most successful and widely recognized entrepreneurs.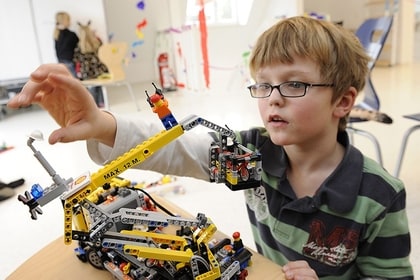 Expansion of Asian operations
Sales in this region increased by 70 percent already in 2010. In 2011, Brose localizes R&D capabilities in China.
The foundation stone is laid for another plant in Chongqing. This means Brose now has five locations in China.
Brose enters the South Korean market at the beginning of 2011 through a joint venture company: Mando-Brose Corporation. Brose supplies electric motors for Mando's steering, braking and chassis systems.
In February 2011, Brose opens a plant for window regulators and seat height adjusters in Pune (India).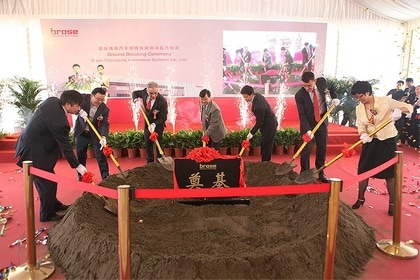 Continuing along the chosen path
Brose receives another award for its family-friendly business philosophy: in May 2012, its Brose Kids Club wins the innovation prize in the Erfolgsfaktor Familie competition, which is supported by the German government.
In autumn 2012, the new Brose production site in Beijing opens its doors. It is Brose's second just-in-sequence (JiS) plant for door systems in China and Brose's seventh location in China. The whole process, from the arrival of an order to delivery of the ready-to-fit product at the Beijing Benz Automotive plant 8 km away, takes 300 minutes.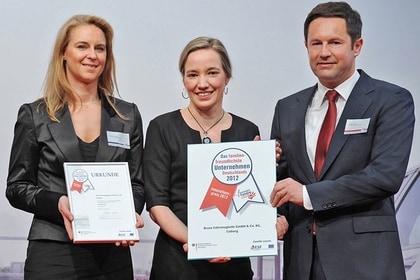 Successes in North America
Germany's dual-track training system is gaining recognition in North America. Brose supports its introduction in the US state of Michigan – thereby securing future skilled employees for its four US locations.
In April 2013, Brose receives the Pace Award for the first time – the most highly sought-after and prestigious prize for automotive suppliers in the United States. The judges were particularly impressed with the sensor for hands-free opening of liftgates. Evaluating criteria are the innovativeness, customer acceptance and competitiveness of the product.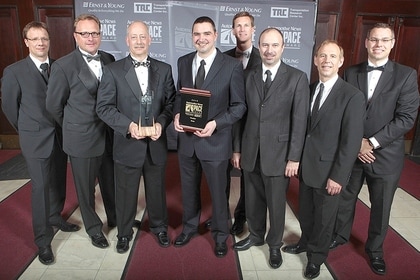 New locations, new activities
New facilities in South Africa (JiS seat systems) and Bremen (JiS door systems) expand Brose's production capacity. Because of the increasing electrification and digitization of vehicles, Brose invests in a modern, fully accredited test center in Würzburg to measure electromagnetic compatibility.
The foundation stone for the new administrative building in Bamberg is laid in July 2014 – an important investment in the future.
Another equally forward-looking development, Brose's first electric e-bike motor, impresses the experts and goes into series production in autumn 2014 in collaboration with the bicycle manufacturer Rotwild.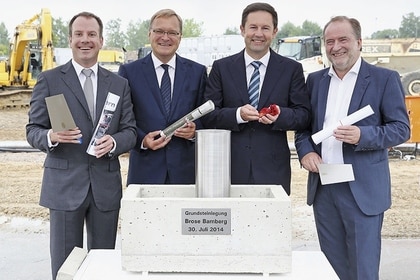 Max Brose has streets dedicated to him worldwide
Max Brose is a role model both as a person and an entrepreneur whose principles and moral values make an impact on the successful development of Brose Group even today. His principles such as social responsibility and fairness are part of his legacy and kept alive on a global scale.
In May 2015, the city of Coburg honoured the life achievement of company founder Max Brose and dedicated "Max Brose Street", where the traditional main office of the family-owned company is located, to his name. Consequently, there are now eight streets bearing the name of the company founder of Brose Group in Germany, Slovakia, Portugal, the USA, Canada and Brazil.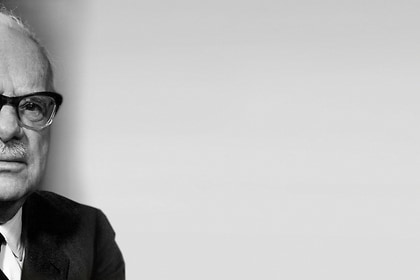 Brose prepares for further growth in Bamberg
With an increasing number of sites, requirements regarding global collaboration as well as continuously high efficiency and quality are on the rise. With its Bamberg site, Brose prepares the way for the respective expansion of central technical and commercial functions in 2016: In this modern office building, about 600 employees control global purchasing, design, electronics and information technology for the group.
This town with its world-famous cathedral scores points thanks to its positive demographic development, the availability of specialist staff and an attractive cultural, sportive and social environment. One central aspect is the advanced infrastructure, especially the connections to main hubs for road and rail traffic as well as the airports of Breitenau and Nuremberg.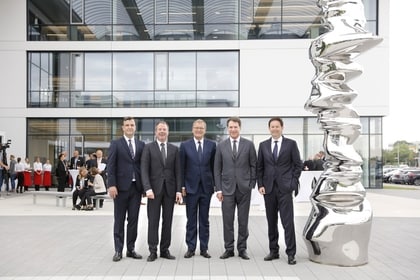 In China for China
Brose inaugurated an administration building for 600 employees working in product design, distribution, purchasing, quality and human resources in Shanghai in April 2017. The twelve Chinese factories are managed from here, and the complex also provides support for six additional production facilities and distribution offices in Japan, Korea and Thailand. Approximately 220 workers work in the adjacent new production hall and mainly produce components and systems for electric motors.
The aim is to consolidate and expand our market position in China: we plan to increase partnerships with international car manufacturers and collaborate more closely with national producers in order to provide customers with standardized, customised products and services.