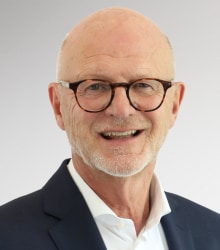 Franz-Josef Kortüm
Chairman of the Advisory Board
Franz-Josef Kortüm became a member of the advisory board on 1 April 2005 and has been Chairman of the Advisory Board of the Brose Group since 1 January 2013.
He studied business administration at the universities of Münster and Regensburg. From 1976 to 1992 the business administration graduate held various management positions at Daimler AG and was, among other things, General Manager of the Domestic Commercial Vehicle Sales Division. Following his tenure as CEO at Audi AG, Franz-Josef Kortüm joined Webasto AG in 1994 where he was Chairman of the Managing Board for 13 years. In early 2013 he was appointed to the supplier's supervisory board and had been its chairman from 2018 to 2019. He is also a member on other supervisory boards in Germany and abroad.
For his entrepreneurial achievements and many years of volunteer work, especially as a member of the managing boards of the German Association of the Automotive Industry (VDA) and the Bavarian Industry Association (vbw), Franz-Josef Kortüm received the Federal Cross of Merit in February 2008.

Dipl.-Wirtschafts-Ing. Jan-Hendrik Goldbeck
Member of the Advisory Board
Dipl.-Wirtschafts-Ing. Jan-Hendrik Goldbeck became a member of the Brose Group advisory board on 1 March 2021.
The industrial engineering graduate went to university in Karlsruhe and Lausanne on a scholarship from the German National Academic Foundation. He began his career as assistant to the CEO of the real-estate firm IVG Immobilien AG in 2003.
At Goldbeck GmbH he initially gained operational experience managing the Nokia plant construction project in Romania, among other roles. As the Managing Director of Goldbeck GmbH he is responsible for the company's "Public Private Partnership", "International", "Construction in Existing Structures", "Real Estate" and "Concrete Elements" concepts since 2007. He is also the Managing Director of the real-estate firm Indigo Invest Holding GmbH & Co. KG.