Bamberg
Brose invests in Bamberg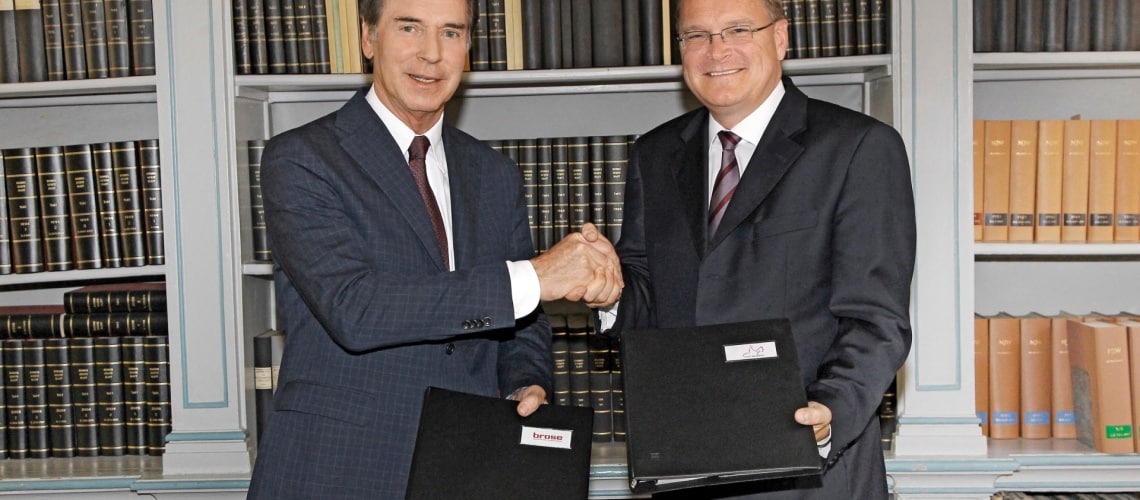 Bamberg, 05-25.2012
Bamberg is the new location for the future expansion of the Brose Group. This decision was made in the shareholders' meeting of the family-owned company held on May 24th.
The notarized purchase agreement initially for 75,000 sqm of land between the Berlin ring road and Memmelsdorfer Strasse was signed on May 25th, 2012. This transaction includes an option to acquire more land.
Current plans foresee the construction of various office and production buildings in three stages. Some 500 employees will begin working in the first building as from 2014. Final completion of the development is to create 1,200 jobs and investments are to exceed €200 million.
"We hope to strengthen the sustainability of our company in one of Germany's most attractive towns with this strategic site decision," said Michael Stoschek, Chairman of the Brose Group, at the press conference of Bamberg's municipality on May 25th, 2012.
The excellent establishment conditions together with the positive overall development of the Bamberg area were the fundamental factors in Brose's choice of location. With his working party led by Dr. Stephan Goller, Mayor Andreas Starke succeeded in putting together a convincing offer for Brose to locate in Bamberg.
"We were absolutely delighted that Bamberg town council voted unanimously and regard the faith placed in us also as an obligation. We look forward to a long and successful collaboration with Bamberg. The Brose Group, and I personally, will not only continue to be committed employers but will also continue to promote culture and sport," concluded Michael Stoschek.