Jena
BBC Coburg defeats Science City Jena 2 and extends winning streak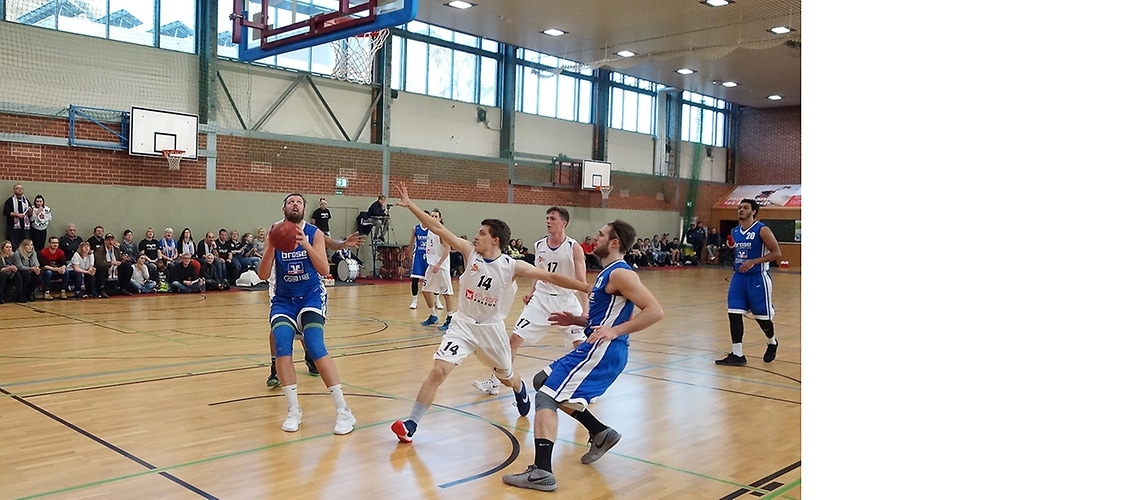 Jena, 12-03.2016
Carried by Fabian Franke's 30-point outburst, BBC COBURG never trailed in a one-sided 87-68 road win at Science City Jena 2. The Upper Franconians remain in the league's top spot with a 9-1 record.
Determined not to be fazed by the host's infamous full court press and the unique school gym atmosphere, BBC COBURG came out extremely focused on both ends of the floor. On defense, they did not allow Jena any easy looks at the basket and forced them into high-difficulty and low-percentage shots. On offense, they stuck to the game-plan and pounded the ball inside on almost every possession to capitalize on their size advantage in the paint. The result was the best first quarter of the season to date and a commanding 28-5 lead after ten minutes. After that, with intensity waning and a certain degree of complacency setting in, mental lapses on the defensive end and unforced turnovers on offense allowed the home team to narrow the gap in the second and third quarter without ever posing a real threat to Coburg's dominance. In particular forward Fabian Franke, who had a monster game against his former team and finished with 30 points and nine rebounds, proved too much for the "young scientists" and the Coburg lead quickly ballooned to 20 again midway through the fourth.
BBC are on an eight-game winning streak and host TenneT Young Heroes Bayreuth for their final home game of the year on Saturday, December 10, at 7 pm in HUK-COBURG arena.