Waldviertel
Dominik Dinkel: Preparation for the season in Waldviertel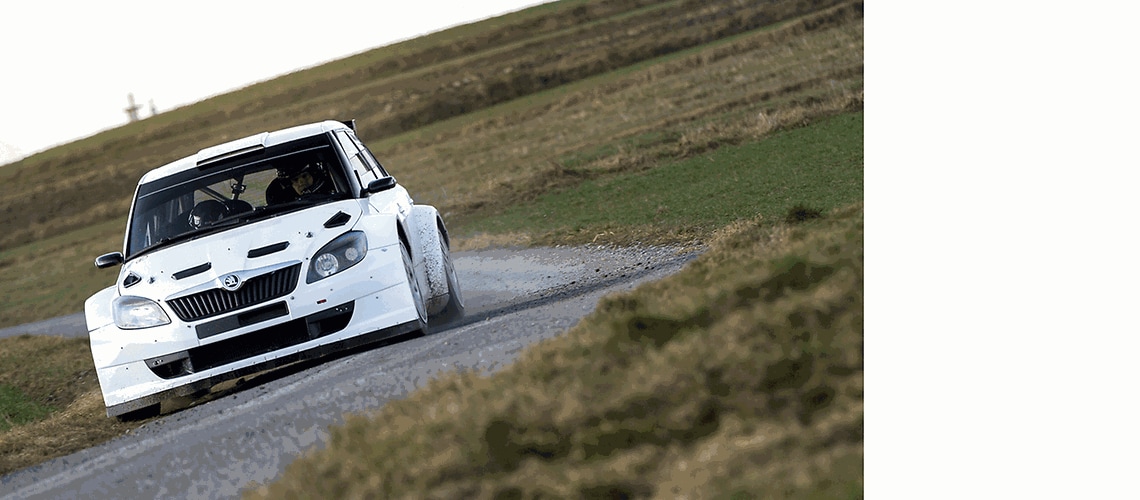 Waldviertel, 02-20.2016
Together with Yannick Neuville, brother of the WTCC pilot Thierry Neuville, and the KRT rally team, Dominik Dinkel tested the car he will use for the 2016 rally season, the Skoda Fabia S2000, in Waldviertel, Lower Austria.
The young rally driver from Rossach soon became familiar with the new vehicle. "That was a very valuable day for us. We were able to try out a lot, test different tires and tune the chassis. We got used to each other quickly and were able to clock fast times," is how Dinkel sums up the results.
The difference from the Opel Adam, in which the 23-year-old lined up until the end of last year, is naturally huge, as the pilot explains: "The Skoda has 280 hp and so almost 100 hp more. It's incredibly fast to drive and has amazing driving dynamics. From the brakes, the chassis down to the 6-speed sequential gearbox and of course the all-wheel drive. This test means we're well-prepared for the Saarland Rally on March 4 and 5," says Dinkel in anticipation of the upcoming start to the season.
You can find a video of the day of testing here:
https://www.youtube.com/watch?v=7WNLaYBq08A