Kiel
ERLANGEN LOSES AT THW KIEL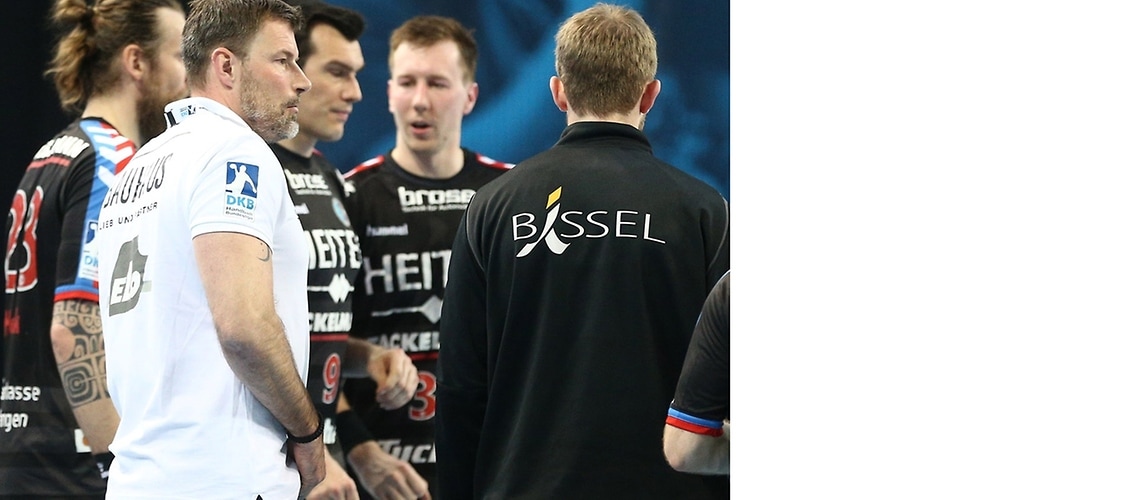 Kiel, 06-03.2017
HC Erlangen lost its last away game of the 2016/2017 season by 30:22 (12:10) on the road at THW Kiel, the club that holds a record number of German championship titles. The team of Head Coach Robert Andersson succumbed to the top club's strong teamwork in the closing spell.
It is the very special atmosphere that gives the Sparkassen Arena the reputation of Germany's handball mecca. And it was in this ambiance that Robert Andersson sent out his players to do battle for two away points against the mighty THW Kiel. Both teams found it difficult to get into their stride, with the result that the encounter's third goal was not scored until almost six minutes had been played. The holders of a record number of German championship titles, who had to battle for an unusually long time this season before qualifying for the Champions League, then noticeably stepped up its intensity. Three goals by Christian Dissinger and one from Niklas Ekberg gave Kiel a clear lead. With ten minutes left in the first half, the game between the cup winners and the league newcomers from Franconia seemed as good as over. But then HC Erlangen showed that it would not go down without a fight in on this prestigious stage. A very agile defense with a Nikolas Katsigiannis who grew in strength laid the foundation stone for the comeback. Erlangen seized its chances in offense, meaning the game was back up for grabs at half-time.
THW Kiel, who was without the former Erlangen player Steffen Weinhold, came out better after the break. Spurred on by the more than 10,000 home fans, the THW opened up a gap again and did not flag until the end in the second half. HC Erlangen had increasing difficulties in finding a way around the Zebras' tall inner block. Jonas Thümmler worked himself into the ground against Wiencek and Brozovic. Unfortunately, the visitors failed to capitalize uncompromisingly on the pivot's good actions and the seven-meter penalties that usually ensued. Kiel demonstrated its strong teamwork in the final spell and repeatedly impressed with the individual class of its players.
Robert Andersson commented: "We fought back excellently in the second part of the first half and were in touch by the break. The THW showed its class in the second half and won deservedly."