Every day is international at Brose
Almost two-thirds of all Brose employees work outside Germany. Every workday is international due to cross-border and cross-language communication between locations and project teams. Many employees in development, production and administration today constantly work in a global network - within the Brose Group and with customers, partners and suppliers. More and more employees go to foreign locations to work for a certain period of time.
Temporary assignments to promote knowledge transfer
We rely on your expertise - to support start of production in a Chinese plant or to set up new production technology in Mexico. These possible scenarios are typical of what a "temporary assignment" could be. Skilled employees can work in another country for between three and twelve months. Broaden your outlook and gain more professional, linguistic, interpersonal and intercultural experience while transferring your knowledge to different regions. If you wish to live and work abroad for a longer period, it also is possible go on an expatriate assignment.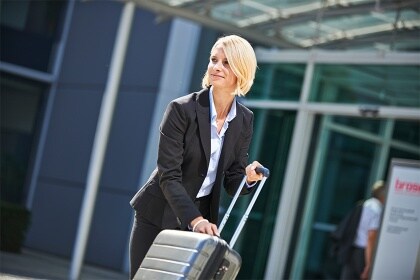 Career as an expatriate
In our globally operating company, an expatriate assignment can be an important stepping stone in your Brose career. Gain valuable experience by heading up one of our international locations or helping build a new overseas plant, for example. Are you and your family open to foreign countries, customs and cultures? You share this interest with over 160 specialists and members of our managerial staff, who are deployed overseas annually for between three and five years. Naturally, we will provide you with all of the assistance you need since your main place of residence changes when you take part in an international relocation.