Seeking specialists
Contribute to the global success of the Brose Group with your exceptional, in-depth technical or commercial expertise and benefit personally: we offer high-achieving skilled staff interesting tasks and a host of opportunities that only an innovative, family-owned company can provide.
Jobs for Specialists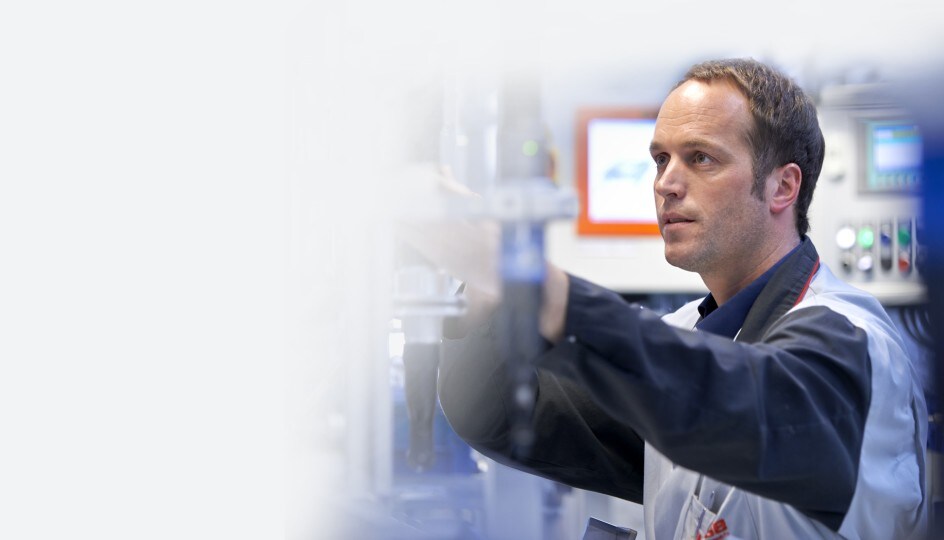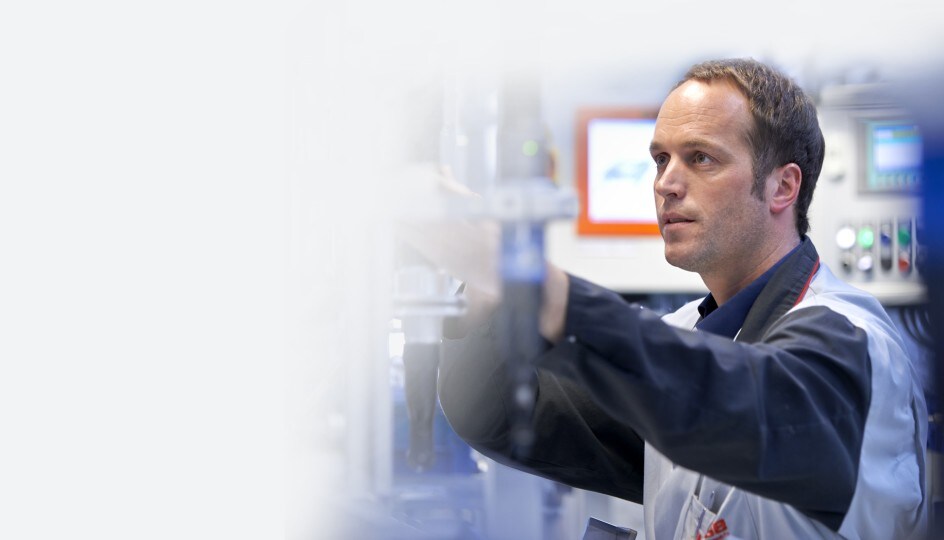 Brose Group
Brose is the fourth-largest family-owned automotive supplier. Every second new car worldwide is equipped with at least one Brose product. Including the joint venture Brose Sitech, the company employs 30000 people at around 70 locations in 25 countries. With numerous patent applications per year, Brose is one of Germany´s most innovative companies.
Activate video service?
Only by clicking on this button is data exchanged with the video provider BrightCove. You can find more information about this in the data security policy
Be outstanding to win
Our family-owned company values continuity with a long-term perspective, short decision paths and streamlined processes more than hierarchies. We swiftly give you responsibility and ample scope to organize your work. That's why we expect specialists such as yourself to have comprehensive expertise, an exceptional aptitude for learning and the desire to perform well. We are looking for people who will provide impetus, who work well in a team and who bring vision, passion and persistence to the table. In short: employees with strong personal and professional qualities.
Always up to date
Specialists who are interested in joining the Brose Group should be able to prove they have experience and expertise in their respective technical or commercial field. Just as important to us: ongoing progress in technology and administration requires you to be constantly updating your own personal skill set. That's why we regard the desire to learn to be so important. Develop your abilities and use them to qualify for new responsibilities in the international environment at Brose. Help secure our success now and in the future – with excellent knowledge and a distinct personality.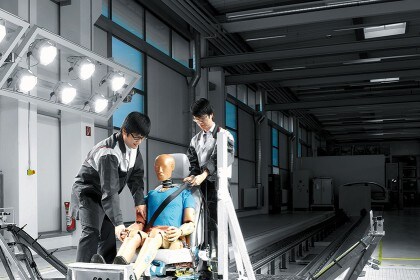 Passion and proficiency
You share our enthusiasm for technology and complete your tasks confidently, systematically and responsibly. Like all Brose teams worldwide, you're never satisfied with what has already been achieved. You think outside the box and are open to new ideas. Your expertise will boost our performance and innovative strength. You prefer to work within an international network; you are a team player and proactively share your expertise not only with your immediate colleagues. All this will help you make a lasting contribution to our company's success while paving the way for your career at Brose.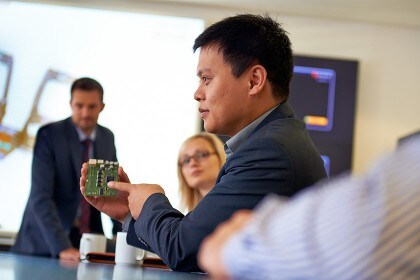 Powerful performance
We expect a lot, but we offer a lot in return. We offer Specialists attractive social and additional benefits – an expression of our unwavering commitment as a family-owned company to our employees. This includes flexible working hours, which enable you to balance your professional responsibilities with your personal life. Modern workplace concepts, comprehensive education and training opportunities and many additional amenities are a matter of course here at Brose. But above all, we offer you long-term career prospects with ample leeway based on a stable corporate structure.
Stability – our strength is your opportunity
Brose has been a family-owned company since it was founded over 100 years ago. This goes hand in hand with company leadership, hallmarks of which are consistency, continuity, sustainability and reliability. Stable company ownership permits us to plan with foresight and a sense of responsibility. We are not dependent on share prices or market fluctuations, banks or investors. This enables us to focus on what's most important: business success based on healthy growth. Contribute to this success with your specialist expertise and commitment. And advance your career with new ideas that drive success.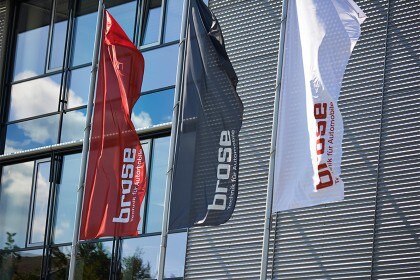 Ideas - a fundamental principle
We invest eight percent of our revenue in R&D. Innovation is the engine behind our success, and our employees' ideas and solutions its fuel. Our corporate suggestion system encourages and rewards employees who submit convincing suggestions for improving our processes, developing new products and technologies and reporting inventions. Short decision paths, streamlined workflows and flat hierarchies create an organization that inspires innovation. And we make sure that future-oriented expertise remains a part of everything we do by offering our employees ample education and training opportunities.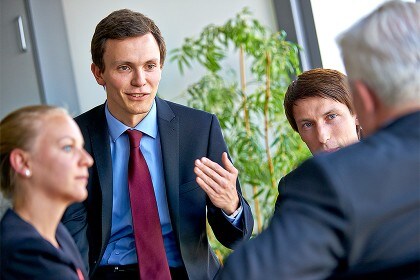 Never stop learning
As a specialist in a technology-driven company like Brose, if you're not constantly moving forward, the chances are you'll soon fall behind. We ensure you grow along with your responsibilities. We assist you with targeted qualification, education and training measures that strengthen and sustain your skills and knowledge over the long term. Whether within your area of specialization, in interdisciplinary fields or as part of your career path development. This also applies to candidates who start their second careers with us.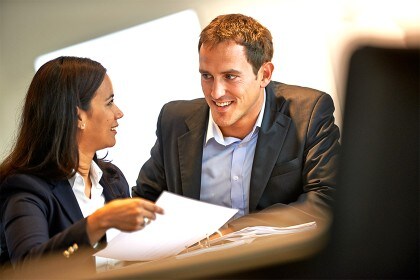 Make even more impact
Are you already enjoying a successful career? Do you have a wealth of experience; are you motivated and seeking a new challenge and a place to share your knowledge with others? We are a family-owned company with a rich tradition. So we appreciate the value of professionals like you with technical or commercial backgrounds, who are very welcome to embark on their second career here at Brose. Play to your strengths and share your knowledge. Apply now and show us everything you have to offer our company. Our mentoring system will ensure you get off on the right foot.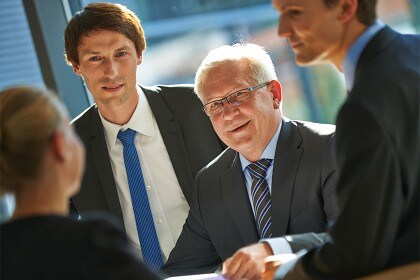 Conveying knowledge to markets
Our specialists' daily work is defined by global collaboration – within our corporate group, with customers and with business partners. This applies in particular to collaboration in our many multicultural project teams. We also offer temporary assignments lasting several months and expatriate assignments lasting several years, so you can share your valuable expertise with employees at our international locations. Foreign assignments also enable you to gain fresh insight, strengthen your intercultural skills and expand your personal network.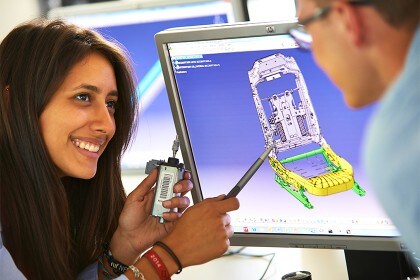 Custom-tailored careers
Our best performers have a world of challenging opportunities for growth available to them. In particular, our career paths offer you a number of exciting options. Once you have proven your skills in one of our key technologies, you can embark upon a professional career path and become one of the leading experts in your field. Or choose the managerial staff or project manager path. Your career depends on your individual abilities and ambitions. Whichever option you choose, we will support you with training programs that are specifically tailored to each of our three career paths.
Further information on the professional and project career path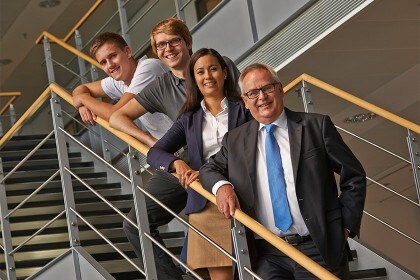 Benefit from a carefully planned start to your career
You are an experienced specialist and an expert in your field. However, when you start working at Brose you will be confronted with unfamiliar workflows, coordination processes and new working methods. That's why we assign a mentor to you who will be there to answer any questions you may have starting on day one. Your mentor will establish contact between you and your co-workers and business partners, assist you in building a network inside and outside the company and help you understand both written and unwritten rules at Brose. Moreover, mentors offer valuable advice on further education and training and also on personal matters.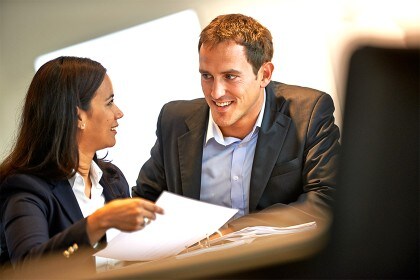 Attractive social and additional benefits
As a Brose specialist, you can look forward to a performance-based compensation. We offer attractive social and additional benefits such as modern health management, flexible working time models, modern work concepts, comprehensive training and development opportunities and many other added values. Our Dual Career network offers job-seeking assistance for your partner and we help you look after your school-age children and family members who need special care. We also help you relocate and find a new apartment.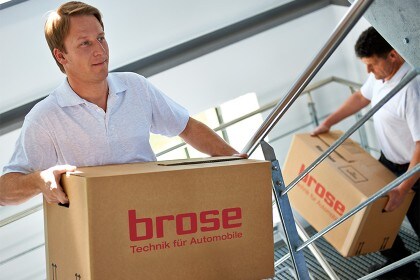 Application process for Specialist
As soon as we receive all your application documents (covering letter, résumé, certificates and references), we will send you a confirmation by email. Once we have looked at your documents, you will be invited to an interview lasting about an hour. After the interview we will discuss the next steps with you.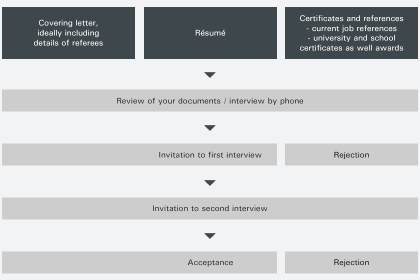 Frequently asked questions
Which positions are currently posted at Brose?

You will find all of our vacancies on our website under Careers/Jobs . If you cannot find a vacancy that's right for you, you are welcome to send us an unsolicited application .

How can I apply for a job at Brose?

Please use our online portal. You can access this portal by clicking the link located directly next to each job posting.

How do I determine whether a position is still open?

We update our Careers page regularly. You may apply for any job posting that is published there.

Can I apply for more than one position at the same time?

Please apply for only one selected position. In your cover letter you are welcome to indicate your interest in other positions that appeal to you. We will also examine your profile to determine if there are other employment opportunities or locations that might be suitable for you.

Which application documents are needed?

Your application should include your CV in tabular format and optional a cover letter and all relevant diplomas and certificates. Your application should be structured in a clear, meaningful way.

Which contacts can I mention in my cover letter?

You will find the right contact with a photo directly next to the job posting. You may address your cover letter to this contact. When sending an unsolicited application it is sufficient to keep your salutation general.

How does the selection process work?

Click here for the Application process for Specialist

Will my application also be forwarded to other locations?

In general, yes. In your cover letter you are also welcome to indicate your interest in other locations that appeal to you.

What are the basic prerequisites for submitting an application?

You should meet at least three of the mandatory requirements outlined in the job posting. Feel free to contact the responsible recruiter if you are unsure whether you meet the requirements. You will find the contact directly next to the job posting.

Which file formats can I use when uploading attachments for my online application?

Please always use PDF (portable document format) only.

How can I be sure that Brose received my application?

You will receive a confirmation of receipt via email immediately after you send your online application. Always remember to check your spam folder as well.

Can I update or modify my documents once I have sent my online application?

You can use the personal access data you receive to log on to the online portal at any time if you wish to make changes to your profile.

I forgot my user name and password. How can I request new access information?

Please send us an email to karriere@brose.com. We will send you the new access information.

Can I withdraw my application if I have chosen another opportunity in the meantime?

Yes, our online portal offers you the option to withdraw your application.

If my application is declined can I reapply for a specific position?

We review applications to determine if they might be suited for other job opportunities in our company. However, you are welcome to reapply again at a later time.

Unable to find the answers you were looking for in our FAQs?

Do not hesitate to contact us with any other questions about our application process or the career possibilities available at Brose. Write us an email at careers@brose.com.