Active leaders with character
As a member of the Brose managerial staff, you want to help shape the future of our company – and you are imaginative, results-focused, pragmatic and decisive. You have a commanding presence on the international stage and are very good at getting your employees excited about their work and our company's goals.
Jobs for Professionals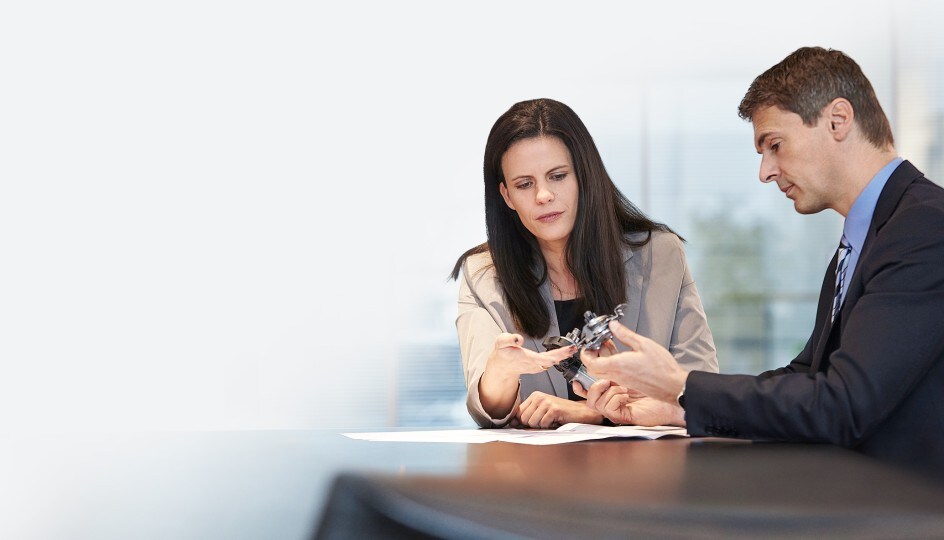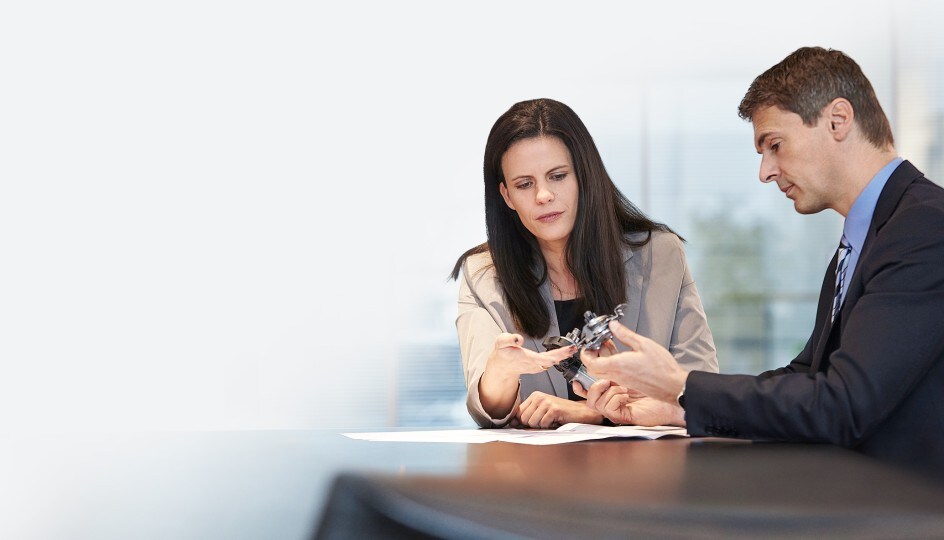 Brose Group
Brose is the world's fourth-largest family-owned automotive supplier. Our mechatronic systems for doors, seats or electric motors and drives can be found in every second new vehicle around the world today. Over 26,000 employees at 62 locations in 23 countries generate turnover of 6.3 billion euros. Worldwide, every second new vehicle is equipped with at least one Brose product.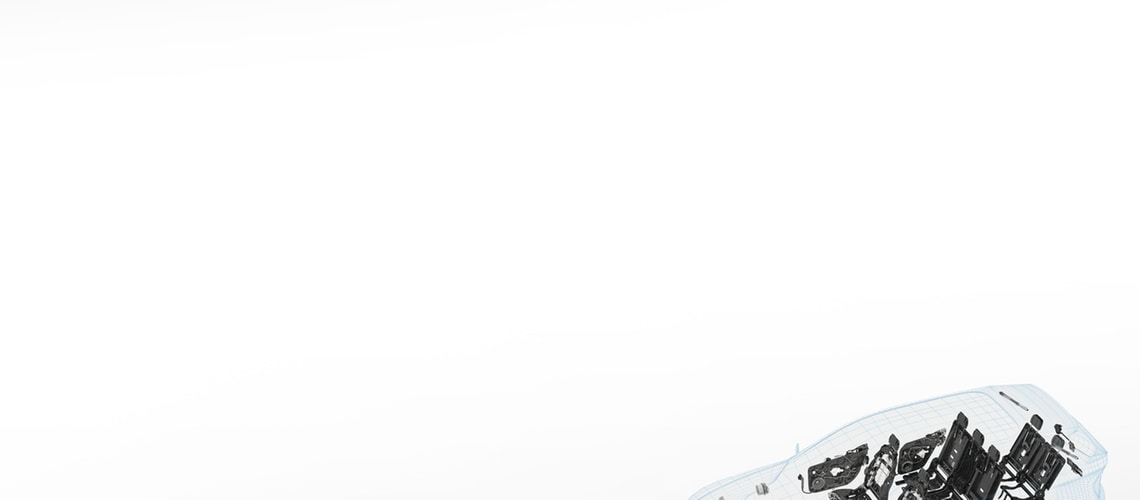 Leadership means leading the way
As a Brose manager, we expect you to be an entrepreneurial thinker driven by action and results yet with strong people skills. You value the trust our owners place in you and act responsibly on behalf of the company – as if Brose were your own business. You follow our performance principle and are committed to hard work, leadership and lifelong learning. You are aware of the example you set for others. You lead and encourage your employees. You are willing to make decisions and accept responsibility. And in doing so, you follow our common leadership concept worldwide.
One principle worldwide
Leading at Brose means: enabling powerful collaboration that is built on trust while successfully shaping the processes of change at every location in our corporate group. You win over employees in the process, sharing with them your enthusiasm for this permanent change and thereby making an important contribution to our company's future success. Moreover, bearing in mind their entrepreneurial responsibility, Brose managers remain level-headed with the capacity to act even in critical situations. And they enrich our company by fostering its development with new, forward-thinking ideas.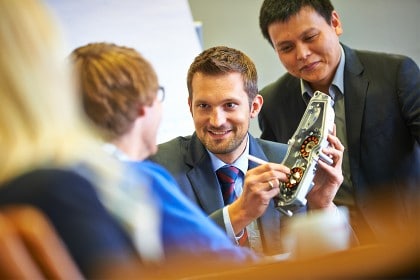 Lateral thinking with vision
Fundamental leadership duties include ensuring that our company is prepared for the future by responding to and initiating change. Leverage your skills and experience to develop new ideas for strategies and processes. Feel free to think outside the box and be visionary in your approach. Ensure that your ideas resonate with others by being coherent and concise. Communicate in a manner that is clear and unmistakable. We appreciate leaders who are decisive yet are able to build consensus and work as part of a team. These are the ideal prerequisites for long-term success in a leadership career at Brose.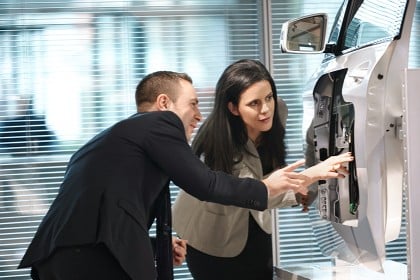 Engagement
Naturally, we offer our managers the full package of modern social and additional benefits one would expect from a cutting-edge, international corporation. But Brose as a globally active family-owned company offers even more added value giving managers plenty of latitude to organize their work as they see fit and plan with the long-term welfare of the company in mind. This includes financial independence, highly efficient organizational structures and consistent development programs for supervisors based on our solid business strategy, is driven by sound, self-financed growth.
Stability and a long-term perspective
As an innovative, globally successful automotive supplier, Brose is guided by the values and principles of a family-owned company. We stand for reliability, honesty and responsibility. Thanks to stable company leadership, we plan with confidence and foresight. Our steady growth is self-financed. We answer to our owners, not to banks, investors or shareholders. We make our own development and investment decisions. This enables us to offer our managerial staff long-term career prospects. We can plan careers, allow ideas to mature – right up to our swift decision-making process.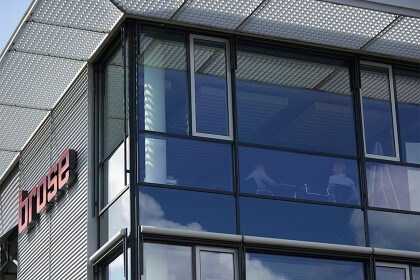 Efficiency the Brose way
We have been a key player for years in an industry that is driven by innovation and prices. Brose stands for flat hierarchies, lean structures and pragmatic action. We make quick, focused, consistent decisions – this philosophy is firmly rooted in our corporate culture. This makes Brose the ideal place to quickly promote your ideas and those of your team. We also offer a development program to strengthen your leadership skills.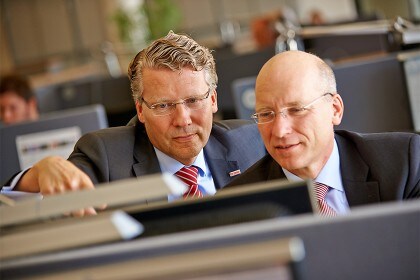 Systematic skill-building
The automotive industry of the future will be in a constant state of flux, presenting managers with unique challenges. Our international leadership development program is designed to prepare you for these challenges. When traditional methods, established approaches and proven strategies no longer work, you must live up to your role as a supervisor by effectively applying new leadership tools and models. Our global program lets you train these skills. It is intercultural and interdisciplinary and based on the situational leadership and management method. Important Know-how, even if you are planning a second career at Brose.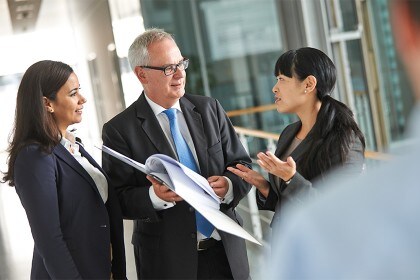 Start your second career without starting over
Are you already enjoying a successful management career and considering taking on a new, exciting, far-reaching and fulfilling new challenge? We are a family-owned company with a rich tradition, so we understand the inestimable value of knowledge. Distinguished leaders, especially those with international references, will receive a warm welcome here at Brose. You can assume responsibility for complex projects, help build new international locations or confidently control even the most critical situations. Apply now and convince us of the valuable skills you have to offer our company.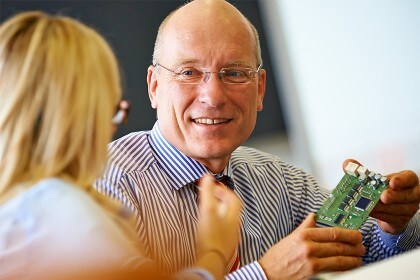 Understanding markets, steering growth
International experience is the key to accepting leadership responsibility in a globally operating company like Brose. To develop and implement strategies that will have a global impact and to make far-reaching decisions, it is important for you to have a personal knowledge of international markets, foreign cultures and regional customs. This is why you either possess this knowledge already when you begin working as a new manager at Brose. Or you build up and expand your international expertise as part of a stay abroad at one of our worldwide locations.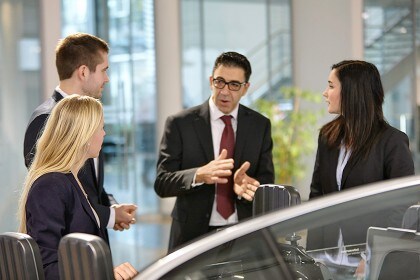 Your stepping stone to a career in management
Have you chosen a position at Brose because you believe it will lead to a career in management? Or do you already have leadership experience and wish to join the Brose Group to accelerate your career? Our three-level management career path builds on a comprehensive qualification program. It systematically prepares promising employees for embarking upon the management career path or their promotion to the next highest career path level. It is also possible to switch to one of our other
career paths later on.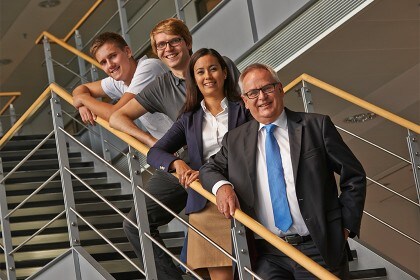 Application process for Professionals
As soon as we receive all your application documents (covering letter, résumé, certificates and references), we will send you a confirmation by email. Once we have looked at your documents, you will be invited to an interview lasting about an hour. After the interview we will discuss the next steps with you.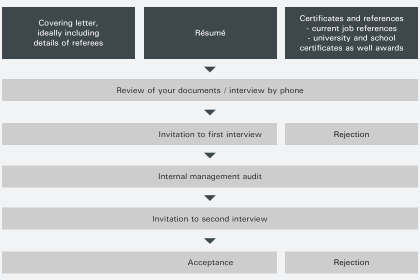 Frequently asked questions
Which positions are currently posted at Brose?

You will find all of our vacancies on our website under Careers/Jobs . If you cannot find a vacancy that's right for you, you are welcome to send us an unsolicited application .

How can I apply for a job at Brose?

Please use our online portal. You can access this portal by clicking the link located directly next to each job posting.

How do I determine whether a position is still open?

We update our Careers page regularly. You may apply for any job posting that is published there.

Can I apply for more than one position at the same time?

Please apply for only one selected position. In your cover letter you are welcome to indicate your interest in other positions that appeal to you. We will also examine your profile to determine if there are other employment opportunities or locations that might be suitable for you.

Which application documents are needed?

Your application should include a cover letter, your CV in tabular format and all relevant diplomas and certificates. Your application should be structured in a clear, meaningful way.

Which contacts can I mention in my cover letter?

You will find the right contact with a photo directly next to the job posting. You may address your cover letter to this contact. When sending an unsolicited application it is sufficient to keep your salutation general.

How does the selection process work?

Click here for the Application process for Professionals

Managers are required to take part in an internal management audit prior to the second interview.

Will my application also be forwarded to other locations?

In general, yes. In your cover letter you are also welcome to indicate your interest in other locations that appeal to you.

What are the basic prerequisites for submitting an application?

You should meet at least three of the mandatory requirements outlined in the job posting. Feel free to contact the responsible recruiter if you are unsure whether you meet the requirements. You will find the contact directly next to the job posting.

Which file formats can I use when uploading attachments for my online application?

Please always use PDF (portable document format) only.

How can I be sure that Brose received my application?

You will receive a confirmation of receipt via email immediately after you send your online application. Always remember to check your spam folder as well.

Can I update or modify my documents once I have sent my online application?

You can use the personal access data you receive to log on to the online portal at any time if you wish to make changes to your profile.

I forgot my user name and password. How can I request new access information?

Please send us an email to karriere@brose.com. We will send you the new access information.

Can I withdraw my application if I have chosen another opportunity in the meantime?

Yes, our online portal offers you the option to withdraw your application.

If my application is declined can I reapply for a specific position?

We review applications to determine if they might be suited for other job opportunities in our company. However, you are welcome to reapply again at a later time.

Unable to find the answers you were looking for in our FAQs?

Do not hesitate to contact us with any other questions about our application process or the career possibilities available at Brose. Write us an email at careers@brose.com or use our social media channels .

Your chosen job offer is only available in another language.

Open job offer