Practical experience: Valuable insight
Whether technical or commercial: you will expand your knowledge gaining an indepth-insight into how things work at our international, family-owned company. We help you prepare for your later career – possibly at Brose.
Jobs for Students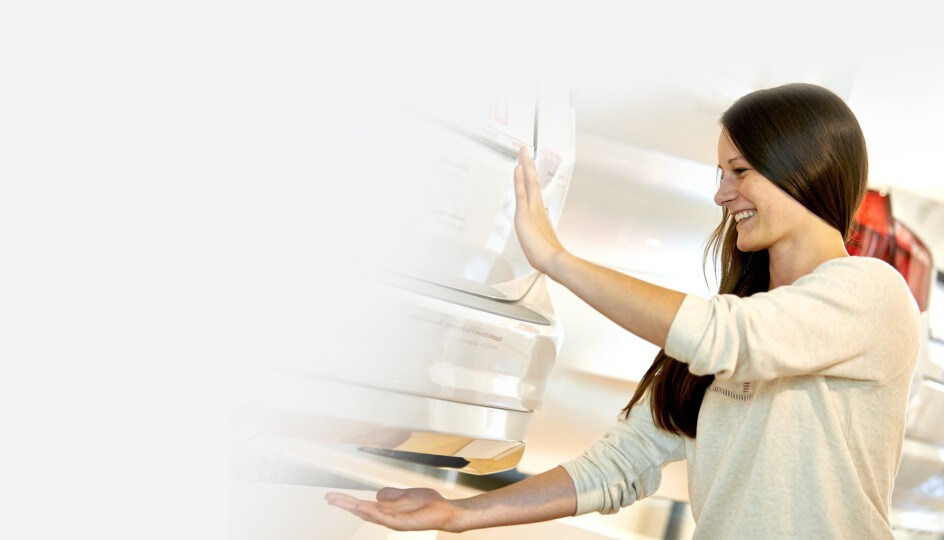 What Brose can do for you
Activate video service?
Only by clicking on this button is data exchanged with the video provider BrightCove. You can find more information about this in the data security policy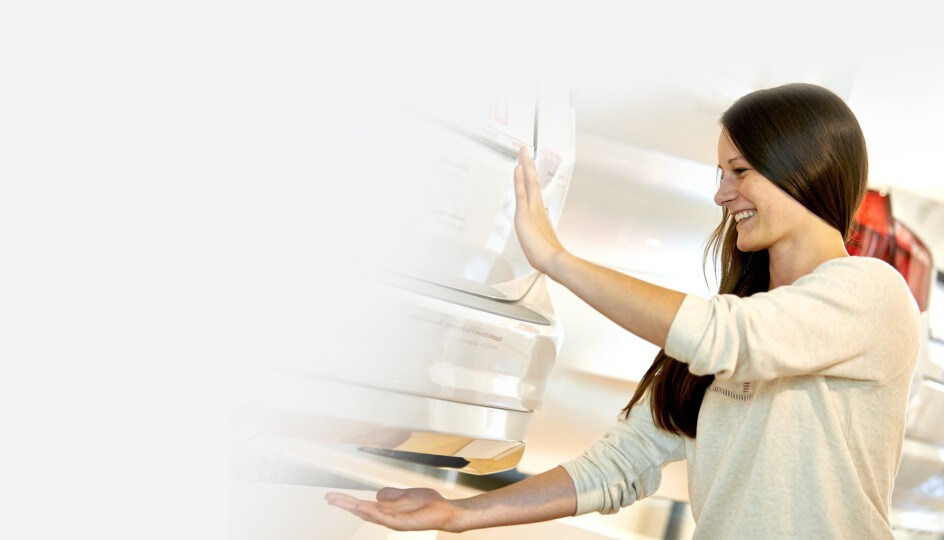 Brose Group
Brose is the fourth-largest family-owned automotive supplier. Every second new car worldwide is equipped with at least one Brose product. Including the joint venture Brose Sitech, the company employs 30000 people at around 70 locations in 25 countries. With numerous patent applications per year, Brose is one of Germany´s most innovative companies.
Activate video service?
Only by clicking on this button is data exchanged with the video provider BrightCove. You can find more information about this in the data security policy
Practical variety
Students can get a taste of real professional life during an internship. Full integration in our teams and projects gives you practical insight into what it's like to work in an international environment. International internships are also available under certain conditions. We also offer you the option of completing your thesis here at Brose. Or get started as a working student with us.
Your qualifications
The most important prerequisite for an internship at Brose is a convincing overall package made up of great dedication, enthusiasm for automotive engineering and academic achievement. You are also a good communicator, a team player and have a sound command of German and English. And you're flexible, open to change and willing to work hard. Sound like you? We look forward to receiving your complete application.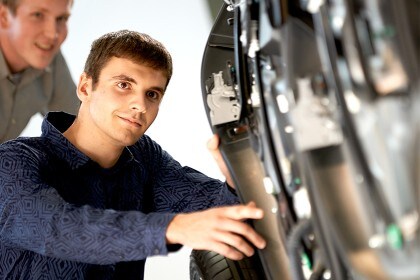 Brose excellent Student Talents
We remain in close personal contact with high-achieving students even after their training ends as part of the BeST student development program. We support and accompany BeST participants by helping to guide their careers, organizing regular events and enabling them to continue working at our company. Many of our BeST students begin working in a permanent position at Brose after they graduate. Get in touch with your Brose BeST contact for more information about the BeST program.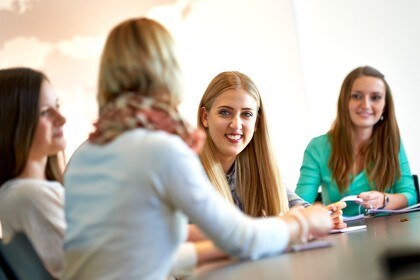 Interns experience the professional world up close
We offer both technical and commercial internships in various areas of the company. Ideal candidates will have already completed their first semesters of basic study. Initial practical experience, a high interest in technology and cars and academic achievement all play a decisive role in our selection process. A sound command of English and German is required. During your internship, a designated contact from your department will be assigned to you. And we offer you attractive conditions.
Fully integrated – right from the start
As an intern, you should be able to utilize your academic knowledge as effectively as possible. This is why we make you a full-fledged member of the team, involve you in projects and processes and assign you responsibility for challenging assignments. Depending on your operational area, you may take part in customer meetings, for example. You benefit from flexible working hours, modern office design and our in-house catering and sports programs.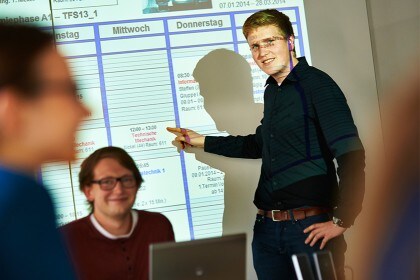 Plan enough time
For preliminary planning and preparation of your internship, you should send us your complete application (including information on the desired operational area, internship period and location) three to four months before you plan on beginning your internship. In order to form an in-depth impression of what work life is truly like, ideal candidates should schedule at least four to six months for the internship itself. Following this period, you will be able to take on your own assignments and work on projects independently. We will help you achieve this goal step by step. Regardless of your location.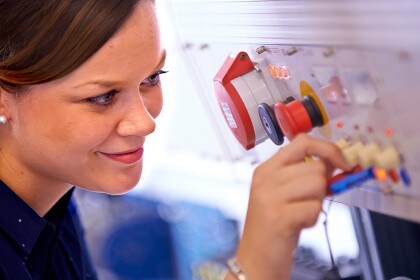 National and international internships
We offer internships at our German locations in Coburg, Bamberg, Würzburg, Wuppertal and Berlin. The experience you gain here forms the ideal basis for a follow-on internship of at least five to six months at one of our international branch offices like Ostrava, Gothenburg or Detroit, for example. Depending on the country of deployment, we offer you help arranging a visa, finding an apartment and making travel arrangements.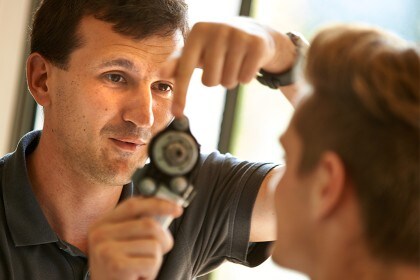 Fair compensation
We offer compensation of € 650 per month for internships and theses at our German locations. Students whose university or residence is over 60 kilometers (one-way) from their workplace receive an additional living allowance of € 200. Students taking part in an international internship will receive a regional-specific cost of living allowance.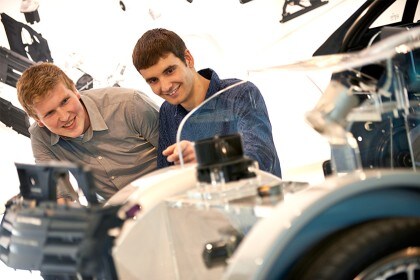 Thesis support
Ideally, your internship with us will provide you with a topic for your thesis. In some cases, we even assign Bachelor's, Master's and other degree program theses directly. You decide whether you wish to apply directly for one of our thesis topic openings. Or send us an speculative application outlining your desired topic. If your argument is convincing, we will provide you with the same compensation and conditions we offer our interns.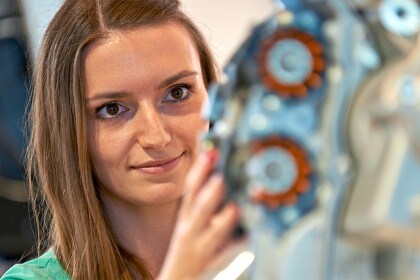 More than just a part-time job
As a working student at Brose you can achieve multiple goals at one go: finance your academic career and gain an insight into daily work at a global company. Moreover, you'll make plenty of personal contacts that may help you later on in your career. At the same time, we benefit from your dedication and hard work. You can provide competent, professional assistance to our technical and commercial teams in day-to-day operations and work on exciting projects.
Starting requirements
In order to work as a student at one of our locations in Germany, you must be currently enrolled at a university. You can work with us both during the semester – a minimum of eight and a maximum of 20 hours a week – and during the semester break. Here, the maximum number of weekly hours is 40. Apply for one of our current working student job vacancies or send a speculative application here. Remember to include your desired area of interest and Brose location in Germany.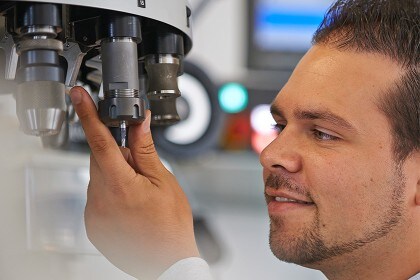 Dual-track studies program
In cooperation with the Baden-Württemberg Cooperative State University (DHBW), you have the option of obtaining a Bachelor's degree in Engineering or Science in select degree programs as part of a practical dual-track training program with Brose. Or opt for a course of study in one of two areas of specialization offering in-depth practical experience as part of our cooperation with the German state of Bavaria and the Coburg University of Applied Sciences. Whatever you decide: the dual-track training program is an outstanding way to link extensive practical experience with an academic career path.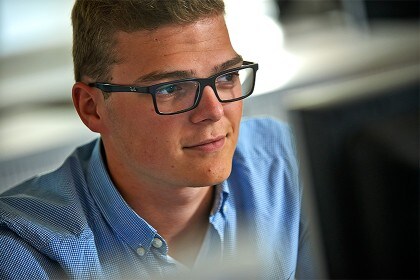 Application process for Students
As soon as we receive all your application documents (covering letter, résumé, certificates and references), we will send you a confirmation by email. Once we have looked at your documents, you will be invited to an interview lasting about an hour. After the interview we will discuss the next steps with you.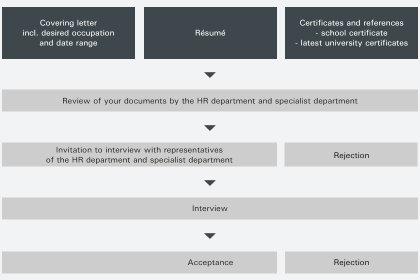 Frequently asked questions
What opportunities does Brose have to offer students?

You can work in internship, work placement or thesis positions at our German locations in technical areas including

Calculation and Simulation, Purchasing, Development/Advanced Development, Electronics Development, Production/Production Scheduling/Industrial Engineering, Information Technology, Design, Logistics/Logistics Planning, Product Controlling/Product Cost Management, Project Management, Quality, Simulation, Environment, Sales, Trials/Testing, Materials Technology

or in commercial areas such as

Controlling/Product Cost Management/Accounting, Information Systems (SAP), Information, Technology/Systems, Logistics/Logistics Planning

We offer internships abroad in these areas

Logistics, Production Scheduling, Project Management, Controlling.

We can arrange additional employment opportunities with you on a case-by-case basis.

What requirements must I meet in order to work as a student at Brose?

Ideally you will have completed your basic studies or the first three semesters of your studies. You have gained initial practical experience and are able to demonstrate good academic performance. Automotive engineering excites you. You should also have good IT, German and English skills and goal-oriented, independent work habits.

How can I apply and who is the right contact person?

Take advantage of our online portal by clicking the link included in the respective job posting. You can also submit an unsolicited application this way. The contact person for the position is located right next to the job posting.

How far in advance should I apply for a student job?

Please submit your application three to four months before you plan to start. For internships abroad you should submit your application around five to six months in advance.

What application documents does Brose need?

Your application should include a cover letter indicating where and when you wish to work, your CV in tabular format and any relevant diplomas and certificates. In general, you should structure your application in a clear, meaningful way.

How does the selection process work?

Click here to the application process for Students

Can I also begin working as a student at Brose once I have completed my degree?

No, our offer is only directed to students who are still enrolled at university. It is designed to offer them career orientation during their education.

How much time should I plan for an internship at Brose?

Domestic internships are generally four to six months. Plan in six months for an internship abroad.

Should I complete an internship before my degree thesis or work placement?

This is not absolutely necessary. However, an internship will help you become familiar with the company and you can also determine a topic for your degree thesis together with your advisor during this phase.

Do I need to work for Brose domestically before I start my internship abroad?

Work experience at one of Brose's domestic locations would be preferable, but is not absolutely mandatory.

What should I consider when applying for an internship abroad?

Your application should be in abroad local language and submitted to us about five to six months before the internship begins.

Where does Brose offer international internships?

- Coventry/England
- Detroit/USA
- Gothenburg/Sweden
- Ostrava/Czech Republic
- Paris/France
- Sta. Margarida/Spain

Does Brose also offer voluntary internships?

We offer internships first and foremost to students whose study program includes a mandatory practical semester. However, a voluntary internship is also possible in principle.

How many hours per week can I work at Brose as a working student?

The desired number of hours is arranged on a case-by-case basis. The maximum number of weekly hours is generally 20. You can extend the number of hours you work to 40 hours per week during school holidays.

Does Brose offer summer/holiday jobs?

Yes, high school and college students can also assist us during their school breaks. Visit Training on our website for the latest information.

Download here: Brose Careers brochure.pdf

Does Brose pay a living allowance?

The living allowance is included in the internship salary. So Brose will not pay it separat.