The brain of mechatronics
Brose offers system expertise from a single source: the integration of electronic controls into mechatronic components paired with hardware and software expertise creates optimum solutions for our customers. "Increasing electrification in vehicles is constantly opening up new fields of work for us," underscores Christoph Maag, Head of Electronics Brose Group.
Jobs at Brose Electronics
Close collaboration with the business divisions
Brose manufactures 43 million electronics products each year. They control systems for comfort, the drive train and thermal management in vehicles produced by countless OEMs. Electronics is the brain behind mechatronic products. Development, Test, Quality, Customer Projects, Application and Testing Technology are assigned to this functional area. Electronics employees are active worldwide; around half of them work in Bamberg and Würzburg. Together with the business divisions, they handle everything related to electronics.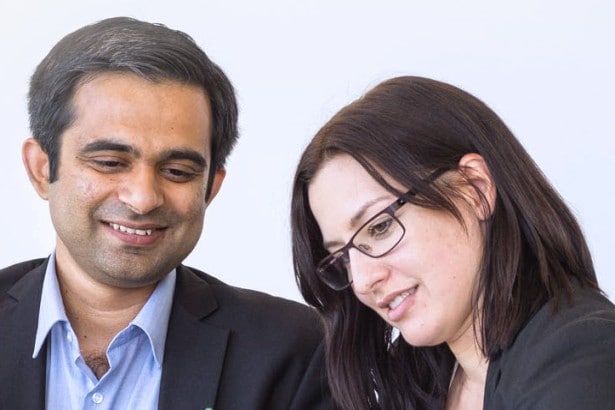 Worldwide electronics development
Today our electronics products are developed and manufactured around the globe. This enables us to effectively serve the major platforms of carmakers on every continent with regionally adapted solutions. We meet the highest international safety standards. In addition to Bamberg, Würzburg, Hallstadt, Coburg and Wuppertal, our electronics expertise is also well established in the United States, Mexico, China, Japan, South Korea, France, Slovakia and India.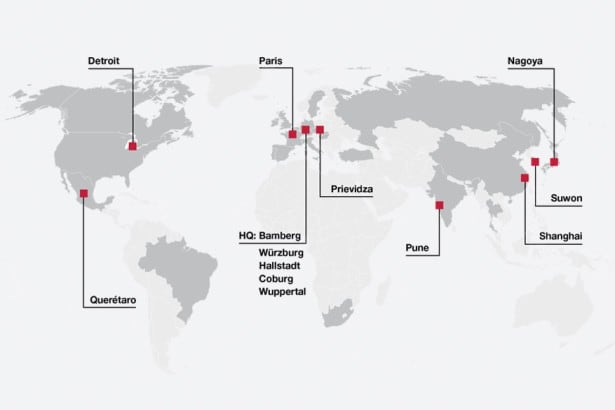 Innovation in mechatronics
Brose has a firmly established culture of innovation. Examples include sensor technology that is currently being developed for door collision protection based on radar technology and a new transmission oil pump control system. Further examples: the electronics in the air conditioning compressor make vehicles more comfortable, as does the power side door drive or the hands-free liftgate control unit.
Convenient operation of windows, doors and liftgates
Brose's power window regulator is a time-honored classic. The company made its foray into the field of mechatronics in 1986 with its first-ever electronic control unit worldwide. New features are continuously added to the product such as anti-trap protection, speed control and more. Brose also leverages the expertise gained here for its hands-free liftgate. The electronic control unit, an innovative drive concept and various sensors work together perfectly to create a unified whole. In the power side door drive, which can also be operated via smartphone, sensor technology again meshes with the electronics to enhance safety and comfort.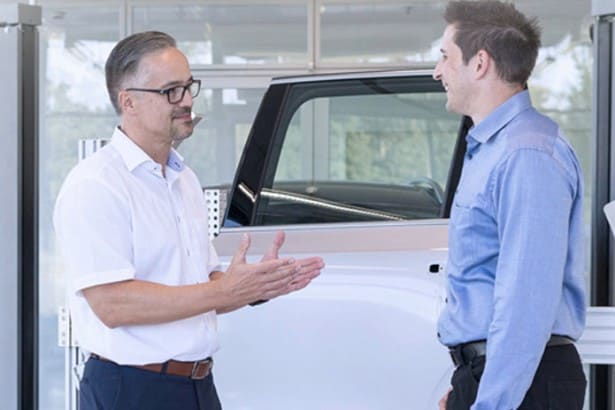 Increasing number of electronic systems in vehicles
The number of electric motors and drives in vehicles is increasing rapidly: today's vehicles have an average of 30 of these components. Some models already have 200 – because they offer many more comfort and assistance features. As the range of uses grows, so does the importance of electronics. For its brushless drives Brose develops electronically commutated controls for HVAC blowers, air conditioning compressors, cooling fans and pumps. But electronics are also becoming more and more ubiquitous in seat systems. Alongside drives with positioning sensors and seat control units for power adjustment, Brose also develops individually programmable massage systems.
Keeping a constant eye on the overall system
Our electronics developers always keep an eye on the overall system. They have the methodological systems engineering expertise and are familiar with the latest safety standards. A knowledge of high-voltage technology is just as much an advantage as special skills in the areas of radar and sensor technology.
More than just development
Working at Electronics Brose Group involves much more than just development. Our employees are in constant contact with customers, suppliers and our plants around the world. Technical workstations are set up for permanent use and equipped with a developer PC and their own devices. From oscilloscopes to voltage stabilizers and soldering systems to test equipment – we combine office and technical workstations for optimum communication and efficient development.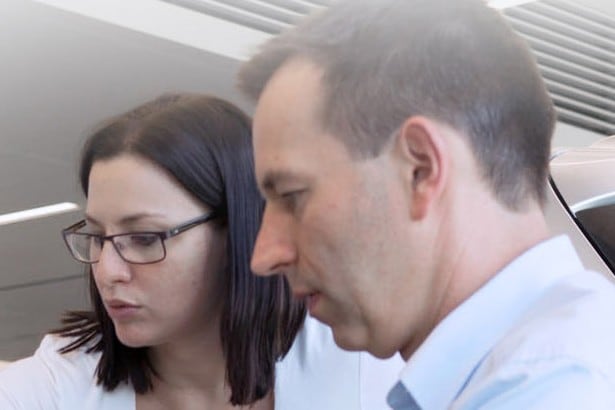 Optimizing work with products
The "Brose Arbeitswelt" motivates employees to work creatively and offers the ideal prerequisites for working with products. For example, test racks next to the workstation help developers simulate many of the same stresses and loads that electronics are subject to in everyday use. Partial bodies can even be integrated in the workplace if required. An environmental testing lab makes it possible to test parts in a wide range of climate zones. After all, the electronics we develop need to function reliably in every corner of the world. Beyond this, a flexible office concept facilitates sharing information and experiences, thereby effectively supporting international collaboration.
Employee report
Adarsha Kanchana
Manager Electronics Powertrain
I see Brose as a company driven by performance and success. My employees and I have a lot of latitude when it comes to taking personal responsibility and generating creative ideas in order to continually develop the best solutions for our customers.