2006
Focus on weight reduction
Over the decades, Brose's consistent lightweight design has contributed toward optimizing vehicle weight and reducing CO² emissions.
By using alternative materials like plastic or high-strength steel coupled with a high degree of component integration, Brose reduces the weight of today's vehicles by several kilograms.
One such example is the plastic door system with integrated window regulator guide rails.
2007
New business segment
Millions of car drivers all over the world benefit from Brose technology in body and interiors. Every third vehicle produced worldwide is equipped with at least one Brose product. At the end of 2007, Brose acquires the former Siemens VDO division Electric Motor Drives and the cooling fan business of Continental AG. With the approval of the antitrust authorities, Brose adds electric drives for window regulators, sunroofs and seatbelt retractors to its product range on April, 1st 2008. Moreover, Brose drives control electronic braking systems such as ABS, the electric parking brake, the automated manual transmission or the electric steering system. They also regulate heating and ventilation blowers, ensuring efficient engine cooling.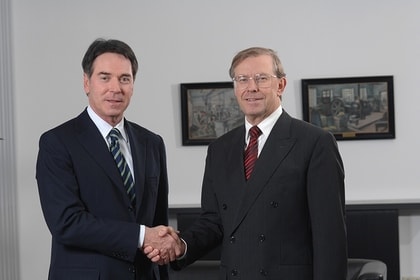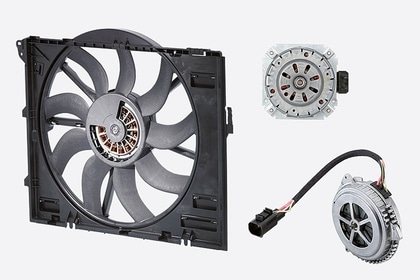 2008
Best manufacturer award for Brose North America
The German-American Chamber of Commerce (GACC) has presented the North American headquarters of the Brose Group, Brose North America Inc., with the "Best Manufacturer Award" for its above-average business development in the North American market and its innovative organizational principle "New Brose Working World".
The citation states: "In 1993, Brose began its business activities in North America with a one-man sales office. In 2007, the corporate group generated annual sales of 500 million US dollars in this region with 1,550 employees. Through continued expansion, excellent employee development programs and a commitment to providing the highest quality products, Brose has proven to be deserving of the 2008 'Best Manufacturer Award'."
2008
More and more women in technical professions
Brose specifically promote the training of young women in technical professions. This is because they have excellent opportunities in this field in particular with a good school-leaving certificate. For example, among the approximately 200 apprentices learning a technical profession at the company in 2008, just under one fifth are women.
Whether mechatronics technician, technical product designer, electronics technician or tool mechanic - these demanding tasks are increasingly attracting the interest of female school leavers.
2008
Training concept with international orientation
The international orientation of the Brose Group also requires an international orientation of vocational training. In 2008 alone, the company invested around 12 million euros in the further development, qualification and training of its global workforce. Nowadays, a successful training concept promotes technical and social competence in equal measure.
With this in mind, foreign assignments lasting several weeks to Brose locations in Europe, North America and Asia are an integral part of the Brose training. The young people gain valuable experience and expand their language skills.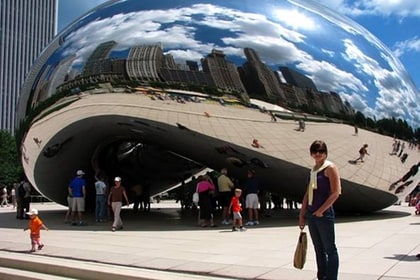 2008
100th anniversary
In 2008, one hundred years after its foundation, the corporate group numbers more than 15,000 employees at 50 locations. For the first time, its business volume reaches 3.1 billion euros. The Brose Group now ranks fifth among family-owned automotive suppliers.
The aim is to maintain a top market position with regard to technology, quality and service in the future, too.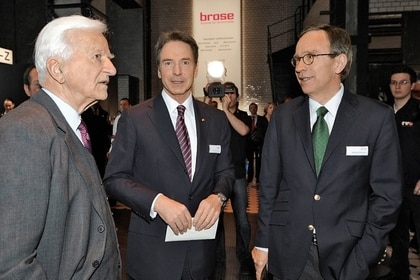 2009
Innovative education and care facility
In the presence of the Brose Group's shareholders and advisory board, the Brose Kids Club, an innovative educational and childcare facility for the children of employees at the Coburg location, is officially opened on December 16, 2009. The facility is housed in the home of the late shareholder Christa Leber, daughter of the company founder Max Brose. The well-being of the employees was always very close to her heart. In addition to a wide range of childcare options, the Kids Club offers an attractive educational program in the fields of natural sciences, culture and languages under the umbrella of Brose Employee and Family Support in the "Children and Youth Academy"; and this not only during the week, but also at weekends and during school vacations with educationally valuable programs that change every week.
2009
Focus on Asia
Success in the growing automotive region of Asia requires a local presence. In November 2009, ten years after its first joint venture, Brose joins forces with its joint venture partner Shanghai STEC Transportation Electric Company Ltd. and opens a plant for window regulators, seat systems and door systems in Shanghai employing 280 people. It supplies Shanghai Volkswagen, Changan Ford Motor Company and Shanghai GM.
In December 2009, Brose and Delloyd Electronics (M) SDN.BHD open Brose Delloyd Automotive Co., Ltd., a joint venture company in Thailand, to produce and market window regulators and door systems for the South-East Asian market.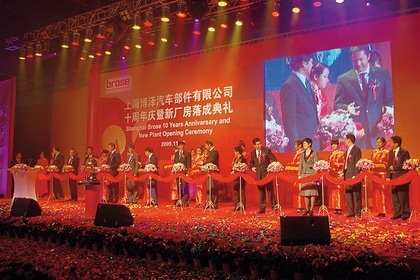 2010
Bavarian Cross of Merit for Michael Stoschek
At a ceremony held in the Antiquarium of the Munich Residence on July 29, 2010, Bavaria's Minister-President Horst Seehofer awarded Michael Stoschek, Chairman of the Brose Group, the Bavarian Cross of Merit. The award honored the achievements of one of Germany's most successful and respected business personalities.
In 2004, Michael Stoschek was awarded the Cross of Merit 1st Class of the Order of Merit of the Federal Republic of Germany by Bavaria's Minister of Economic Affairs, Dr. Otto Wiesheu, and in 2005 Stoschek was named Family Entrepreneur of the Year. In addition to his entrepreneurial activities, Stoschek has made outstanding contributions as a competitive athlete, patron of the arts and through his social engagement.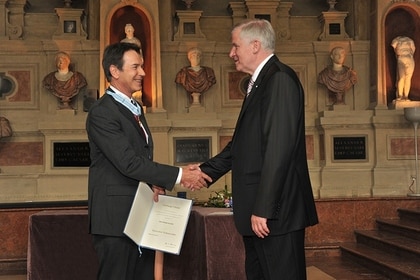 2010
An award-winning company
Berufundfamilie GmbH, a company belonging to the Hertie Foundation, awards Brose "family-friendly business" status in June 2010 for its concepts that enable employees to combine work and family – including the new Brose Kids Club.
In January 2010, Brose Kids Club Coburg started operating. The education and childcare facility looks after children of school age on five days a week until 6 p.m. and in the school holidays.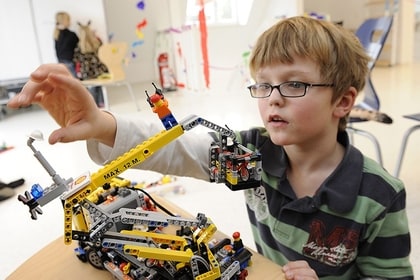 2011
Brose in 2nd place among TOP automotive employers
According to a study by the international research institute CRF, Brose is one of the "Top Automotive Employers" and occupies 2nd place overall. Around 300 national companies in the automotive industry were examined. "The award-winning companies are among those in the automotive sector that have achieved above-average results across Germany through special achievements in the categories of innovation management, career opportunities, primary benefits, secondary benefits/work-life balance, training/development and corporate culture. All award-winning companies are considered pioneers in their industry, especially in the way they treat their employees and what they offer them," according to a statement.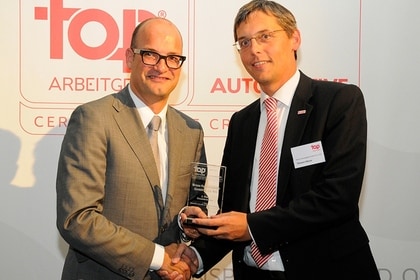 2011
Expansion of Asian operations
In 2011, Brose localizes research & development capabilities in China. The foundation stone is laid for another plant in Chongqing. This means Brose now has five locations in China.
Brose enters the South Korean market at the beginning of 2011 through a joint venture company: Mando-Brose Corporation. Brose supplies electric motors for Mando's steering, braking and chassis systems.
In February 2011, Brose opens a plant for window regulators and seat height adjusters in Pune (India).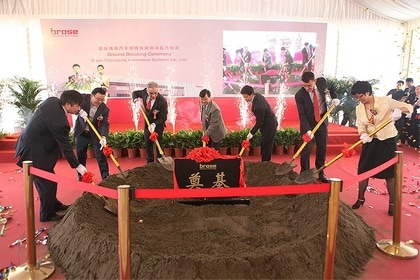 2011
Sensor technology for more convenience
At the IAA 2011, Brose is once again demonstrating its mechatronics expertise and presenting to the market an intelligent solution for opening and closing the liftgate which ensures convenient loading and unloading without having to operate the key or set down the luggage: A simple kick of the foot under the bumper is all that is needed and the tailgate opens.
The concept also includes contactless anti-trap protection and an optical sensor that stops the opening and closing process before a collision with obstacles occurs. It is also possible to combine the liftgate sensor with the cargo area cover, which moves at the same time as the liftgate.
2012
Continuing along the chosen path
Brose receives another award for its family-friendly business philosophy: in May 2012, its Brose Kids Club wins the innovation prize in the Erfolgsfaktor Familie competition, which is supported by the German government.
In autumn 2012, the new Brose production site in Beijing opens its doors. It is Brose's second just-in-sequence (JIS) plant for door systems in China and Brose's seventh location in China. The whole process, from the arrival of an order to delivery of the ready-to-fit product at the Beijing Benz Automotive plant 8 km away, takes 300 minutes.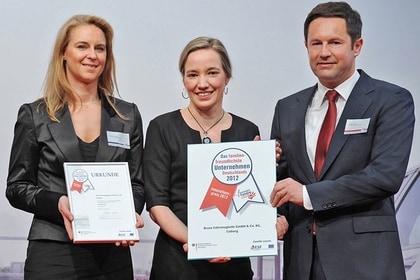 2013
Worldwide benchmark for intelligent lightweight
Brose is demonstrating its expertise in development, project management and production of front seat structures at the IAA 2013. The mechatronics specialist has set the benchmark for intelligent lightweight design for a joint project between Daimler and BMW: Due to an intelligent combination of high-strength steel, plastic and the use of efficient motors, the front seat structure is 25 percent lighter than comparable series products.
Brose developed the lightweight seat structure as a modular concept, providing maximum flexibility for the two carmakers to install it in different vehicle models. Although it is a joint platform, the supplier provides individually adapted solutions to meet each customer's requirements.
2013
Successes in North America
In April 2013, Brose receives the Pace Award for the first time – the most highly sought-after and prestigious prize for automotive suppliers in the United States. The judges were particularly impressed with the sensor for hands-free opening of liftgates. Evaluating criteria are the innovativeness, customer acceptance and competitiveness of the product.
Germany's dual-track training system is gaining recognition in North America. Brose supports its introduction in the US state of Michigan – thereby securing future skilled employees for its four US locations.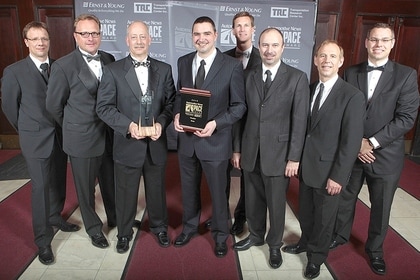 2014
E-Bike drives "made in Germany"
On July 15, 2014 Brose started the series production of a new electric motor for e-bikes at its Berlin plant. This makes Brose the only supplier to offer a drive system "made in Germany". The first customers include Bulls, Pegasus and Rotwild. Brose has invested 3.4 million euros in the set-up of production capacities.
Brose's engineers have developed an innovative drive system for e-bikes over the last three years based on its steering motor for vehicles that has already been produced millions of times. "It clearly marks a significant milestone in Brose's history as we celebrate for the first time the transfer of our group's technical expertise and values to a new market in exactly the same city where Max Brose founded his first company in 1908," said Michael Stoschek, Chairman of the Brose Group.
2014
New locations, new activities
The foundation stone for the new administrative building in Bamberg is laid in July 2014 – an important investment in the future.
With new facilities in Bremen/Germany and South Africa Brose expands its production capacities at home and abroad. Because of the increasing electrification and digitization of vehicles, Brose invests in a modern, fully accredited test center in Würzburg to measure electromagnetic compatibility.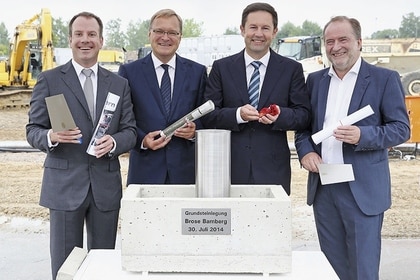 2015
Life achievement of Max Brose honoured
Max Brose is a role model both as a person and an entrepreneur whose principles and moral values make an impact on the successful development of Brose Group even today. His principles such as social responsibility and fairness are part of his legacy and kept alive on a global scale.
In May 2015, the city of Coburg honoured the life achievement of company founder Max Brose and dedicated "Max Brose Street", where the traditional main office of the family-owned company is located, to his name. Consequently, there are now eight streets bearing the name of the company founder of Brose Group in Germany, Slovakia, Portugal, the USA, Canada and Brazil.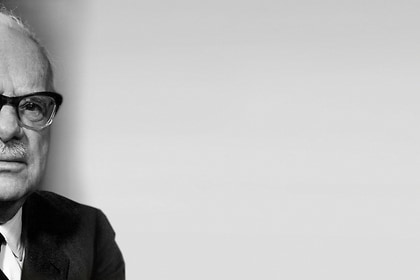 2016
Brose prepares for further growth
With an increasing number of sites, requirements regarding global collaboration as well as continuously high efficiency and quality are on the rise. With its Bamberg site, Brose prepares the way for the respective expansion of central technical and commercial functions in 2016: In this modern office building, about 600 employees control global purchasing, development, electronics and information technology for the group.
This town with its world-famous cathedral scores points thanks to its positive demographic development, the availability of specialist staff and an attractive cultural, sportive and social environment. One central aspect is the advanced infrastructure, especially the connections to main hubs for road and rail traffic as well as the airports of Breitenau and Nuremberg.
2017
In China for China
Brose inaugurated an administration building for 600 employees working in product development, sales, purchasing, quality and human resources in Shanghai in April 2017. The twelve Chinese factories are managed from here, and the complex also provides support for six additional production facilities and sales offices in Japan, Korea and Thailand. Approximately 220 employees work in the adjacent new production hall and mainly produce components and systems for electric motors.
The aim is to consolidate and expand our market position in China: we plan to increase partnerships with international car manufacturers and collaborate more closely with national producers in order to provide customers with standardized, customized products and services.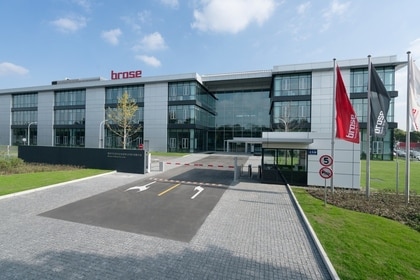 2019
100 years Brose Coburg
June 1919: Eleven years after opening a trading house for automotive parts in Berlin, Max Brose founds Metallwerk Max Brose & Co. with his business partner Ernst Jühling in Coburg, Upper Franconia. From 1971 onwards, his grandson Michael Stoschek develops the regional craft business into a global automotive supplier.
At the anniversary ceremony on July 6 in Coburg, the shareholders and management look back on the last century and give guests from the worlds of politics, business and culture an outlook on the future. Brose is currently preparing for the future with the largest renewal program in its history.
2020
Brose pushes ahead with transformation
The Future Brose renewal program will help the company remain competitive and return to profitable growth.
For this purpose, Brose will invest in innovative technologies, expand its international production network in China, Mexico, The Czech Republic and Serbia and improve cost structures.
The step-by-step implementation, which has a clear focus on the market and the worldwide operating business, started at the beginning of 2021.
2020
Global development and manufacturing network under expansion
The Brose Group supplies the automotive industry with around 200 million electric motors per year. In response to rising global demand, the company is further expanding its global development and manufacturing network: In the presence of guests from politics, business and the media, the foundation stone for the first development and production site in Serbia was laid in Pančevo (Serbia) on March 6, 2020.
Initially, drives and electronics for cooling fans are to be manufactured on the site from summer 2021. Brose is also setting up a development center for electronics in the industrial city.
The investments in Eastern European locations are a key component of the Future Brose renewal program, with which the company aims to further improve its competitiveness and innovative strength.