Rossach
Change of program for the Brose rally team Dominik Dinkel/Christina Kohl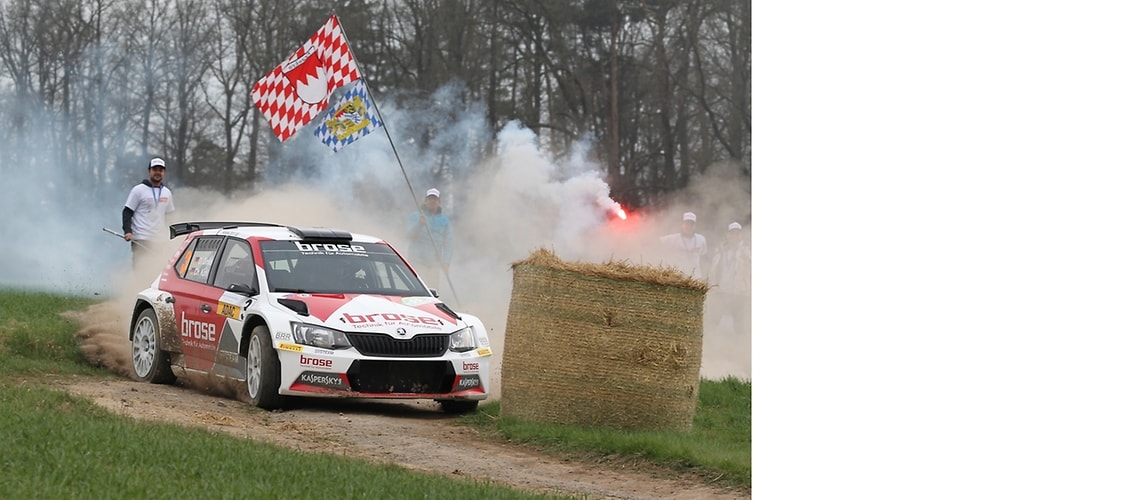 Rossach, 07-12-2017
Dominik Dinkel/Christina Kohl are to compete in two additional rallies in Austria so as to gain more experience with the R5 and also maintain their competitive rhythm for the remainder of the 2017 German Rally Championship (DRM) season. That means they reluctantly have to forgo the Rally of Germany.
That was the unanimous decision of Dominik Dinkel's sponsor Michael Stoschek from Brose Motorsport and his adviser and team head Raimund Baumschlager in consultation with the pilot. Following intensive study of the calendar, the Weiz Rally (July 21/22) and Liezen Skoda Rally (September 29/30) were picked. Both events, which are known for their challenging routes and are similar to a DRM rally, fit perfectly in the six-week break between the Stemweder Berg and Thuringia Rallies, as well as the Lower Saxony and Three Towns Rallies.
Apart from allowing Dominik Dinkel and his co-pilot Christina Kohl to maintain their competition practice, another objective is to be able to work harder on attaining the perfect setup for the Brose Skoda Fabia R5 used by BRR without fear of losing any places or points. The team will explore every direction and even thoroughly test unusual settings and tire combinations.
Everyone involved is aware that this approach in Austria will not result in top placements. However, that is a price they are willing to pay. After all, the Brose rally team aims to pick up as many points as possible in the remaining races in the German Rally Championship. "Perhaps the fact that we'll be driving without any worries means we might gain the odd advantage or more," says Dominik Dinkel, who is already looking forward to the additional events. He then adds: "At any rate, the outings in Austria will help us quickly find a good rhythm with high speed for the final three rallies in the DRM. That's extremely important given the current situation on the leaderboard. The change to our program is absolutely right to ensure we're ready for the challenge. As much as we would have loved to take part in the Rally of Germany, the German Rally Championship has top priority."