Silverstone
Four in a Row – Victory in Silverstone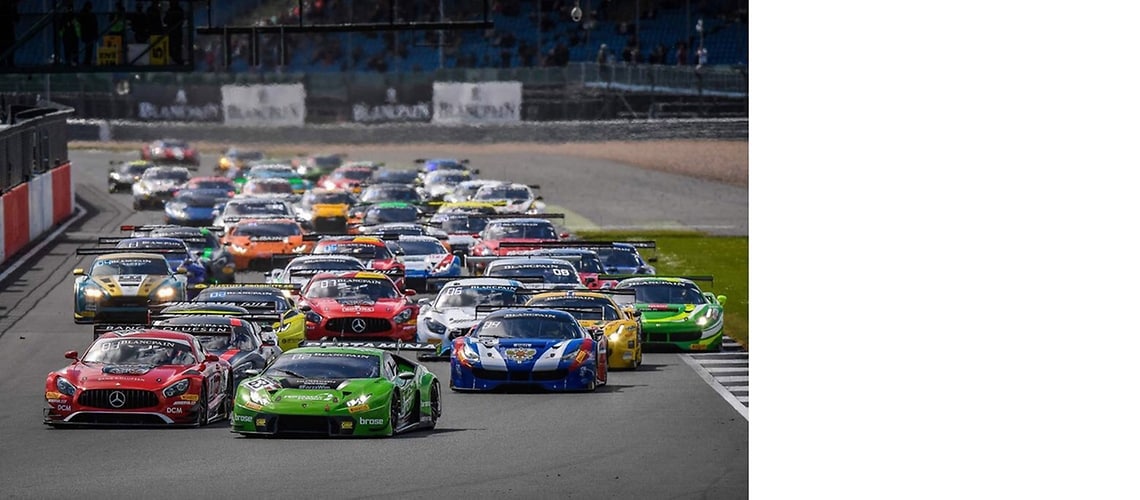 Silverstone, 05-14-2017
Christian Engelhart clinches the "Triple Plus One" and celebrates a perfect race in the Blancpain GT Series with the Grasser Racing Team. On the legendary Silverstone track, the Bavarian pilot and his teammates won the 3 Hours race for Lamborghini in an intense fight to the end.
In what was probably the most intensive race of the season to date, Christian Engelhart took the checkered flag just 0.344 seconds ahead of his pursuers after three hours. With a thrilling finale, which even had an extra lap in store for him, Christian was able to demonstrate his ability and experience at what is currently the highest European level in GT Sport.
His two teammates in the Lamborghini Huracan GT3, Andrea Caldarelli and Mirko Bortolotti, were able to keep the car number 63 among the leaders and even led at one stage in the first two-thirds of the race. However, the intense tussles on the old Silverstone airfield ensured that no one was able to pull away. On the contrary: After two hours of racing, the four leading cars – two Mercedes, a Bentley and the GRT Lamborghini – were still bunched together.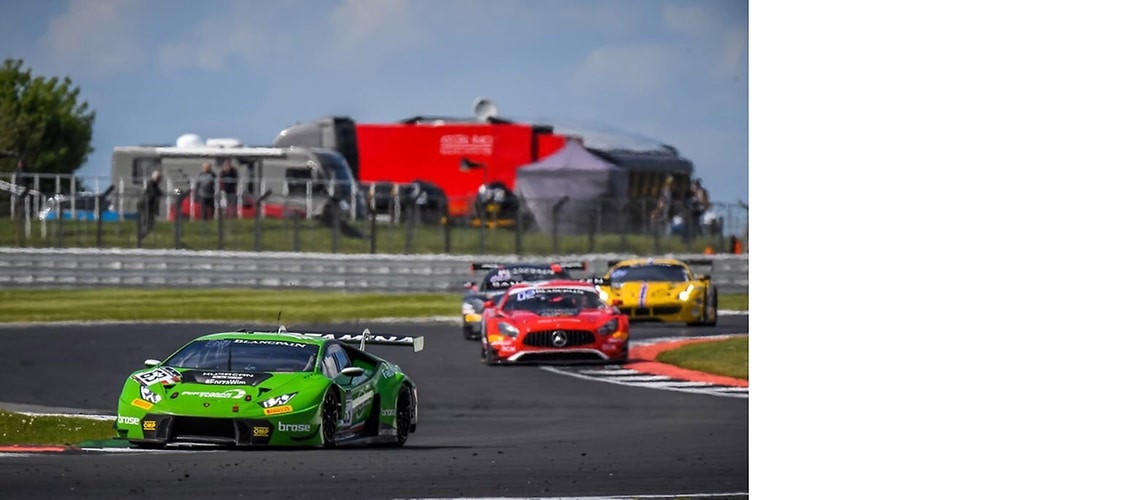 Christian was able to take the lead in the final stint thanks to a perfect pit stop. An exciting battle with Mercedes pilot Maxi Buhk over several laps then ensued. It was so intense and yet so high-paced that the duo crossed the line three seconds ahead of the three-hour racing time and so had to complete an extra lap on the just under 5.9-kilometer track.
In a dramatic final spurt, Christian was able to defend his lead and secure the fourth Blancpain GT victory in a row for himself and his team, following the two victories last week in Brands Hatch (Sprint and Endurance) and the one in Monza at the end of April.
"The final laps were extreme and also very tough. I was really surprised at how fast the Mercedes was at the end and knew it would be a damned close finish. Lapping tailenders certainly didn't make the situation any easier. But that's what makes motor sport so exciting. I'm enjoying the moment and, of course, our current run and I'm totally happy. We're now reaping the results of our good preparation for the season and all of us in the team did a perfect job again. Now I'm looking forward to next weekend and the motor sport festival – ADAC GT Masters and DTM – at the Lausitzring."