Osterode
German Rally Championship: Dinkel captures 3rd place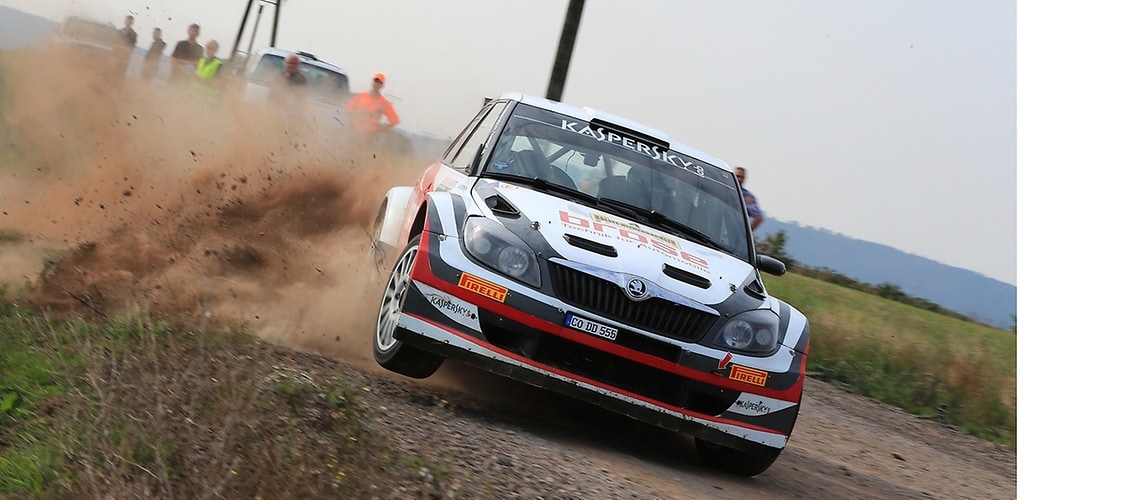 Osterode, 09-10-2016
Shortly before the end of the season, Dominik Dinkel and co-pilot Christina Kohl were engaged in a tussle for a place on the rostrum in the 2016 German Rally Championship. Important points were up for grabs for them in the penultimate race in the championship in Lower Saxony.
On the Friday evening, Dominik Dinkel realized that the Skoda's setup and gear ratio were not ideal. However, he made the most of the situation to clock the fourth-best time. The performance deficit also made itself felt on the subsequent circuit – 16.5 kilometers on which the pilot from Rossach constantly drove the S2000 at its limit, but was not able to keep up with the best. As a result, the team ended the first day in fifth overall, trailing the leaders by 27.5 seconds.
Although the setup was changed for the Saturday, it was still not ideal. Dinkel/Kohl managed to stay among the top five, but had to give their all to capture important points.
In the midday service break, the crew managed to give the Brose Skoda Fabia S2000 the desired setup. Dinkel was now able to go on the attack again. He again chalked up the fourth-best time on "Elbingerrode," the sixth trial of the day. He then moved up into fourth in "Pöhlde / Schwarzfeld." Now the goal was to secure important points to defend fourth spot and no longer to risk everything.
However, the engine gave up the ghost shortly before the start of the final trial – an abrupt end for Dominik Dinkel and Christina Kohl, who has just fought their way to the front with a great effort, but unfortunately went home empty-handed.
The final race is around Karpfham in Lower Bavaria in the ADAC Three Towns Rally. However, the pilot from Rossach is now certain of third place in the German Rally Championship – a sensational result in his first season in the Brose Skoda Fabia S2000.