Ludwigshafen
HC Erlangen wins top game by 31:29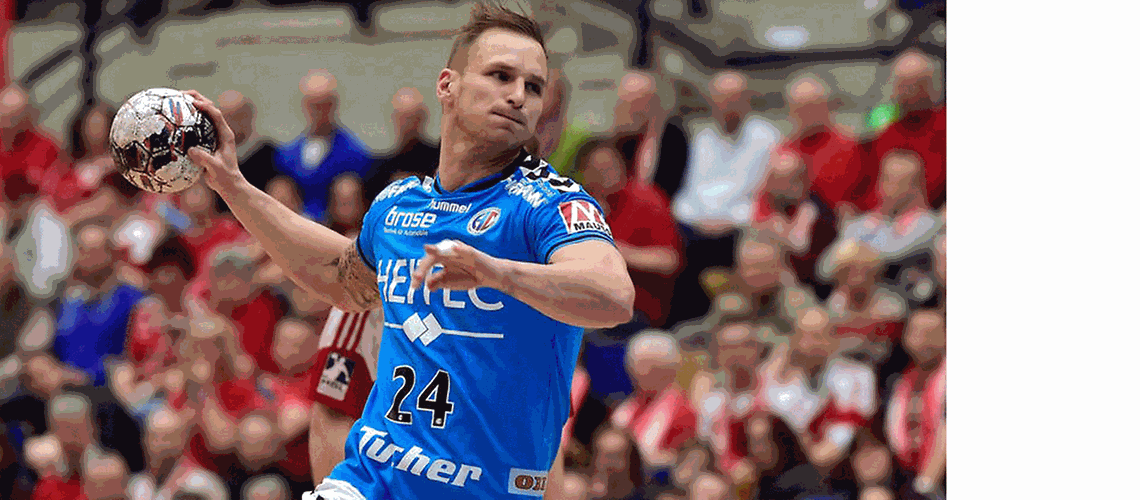 Ludwigshafen, 02-24-2016
As it has done so the whole season thus far, HC Erlangen also won the top game at TSG Lu.-Friesenheim. The team of Head Coach Robert Andersson came away with a 31:29 (14:11) victory to move back on top of the table.
When the league side from Central Franconia ran on court in the well-filled Friedrich Ebert Hall, it knew right away that it would not be on its own in this tough away game in the Palatinate. More than 100 Erlangen fans gave all they could to spur on their team. The visitors produced an impressive display from the throw-off, operating on the solid foundation of a stable defense. A magnificent Jan Stochl gave his team the mainstay it needed at the back. The "Owls" were only able to take the lead once in the first half. From when Martin Stranovsky made it 7:7, the league leaders from Erlangen never surrendered control of the game. The HCE was able to extend its lead to three goals by half-time.
After the break, HC Erlangen suffered an around three-minute goal drought. Friesenheim was able to equalize for the last time in the encounter (14:14), but Erlangen's response was not long in coming. Two goals from Martin Stranovsky, two from Nikolai Link and one by Nicolai Theilinger put the visitors in their blue kit back in front with a run of 5 successive goals. That lead was to prove enough. The HCE always had the right reply to the home side's now furious attacks. The HC Erlangen deservedly ran out winners in the top game against fourth-placed Friesenheim to increase the gap to the first team not in a promotion spot to eleven points. ASV Hamm-Westfalen, which is in fifth in the Second German Handball League, now comes to the Nürnberger Versicherung Arena on Saturday. The throw-off in Nuremberg is at 7 p.m.
Robert Andersson commented: "Friesenheim is a super team and I'm very proud of my players for clinching a win in this tough away game. We kept our calm in the decisive situations today and that was the key to victory!"