Exchange across all borders
Whether music, painting, literature, architecture or other creative forms of expression: Culture touches and connects people across all borders. It creates and strengthens core values such as tolerance and humanity. In addition to talent and skill, it demands special passion, ambition and commitment from artists. All these qualities and drives can also be found in Brose's canon of values. That is why we have been involved in international cultural sponsorship for many years. At the same time, we increase the attractiveness of the environment surrounding our locations by supporting local projects.

Bamberg Symphony Orchestra
High culture for high pleasure
Brose has been supporting the "Bamberg Symphony Orchestra", founded in 1930, since 2005. Our commitment is primarily aimed at introducing young people to classical music, for example by offering discounted concert tickets for students.For many years, our Chairman Michael Stoschek has been the most important sponsor of the Bavarian State Orchestra's Academy of Young Musicians in Bamberg. Brose is a sponsor of the "Mahler Competition", which is held every four years and is one of the world's most important competitions for young conductors.
The next competition will take place from July 7 - 16, 2023.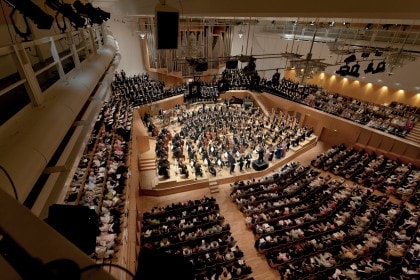 Coburg State Theater
Historical architecture and current culture
In 1827, Duke Ernst I of Saxe-Coburg and Gotha founded the Landestheater Coburg. The three-discipline theater for music, drama and ballet is a highly respected cultural institution beyond the borders of the city and district. With our support, the Landestheater is able to hire exceptional artists and stage elaborate productions. An outstanding example of this is the production of Richard Wagner's opera cycle Der Ring des Nibelungen.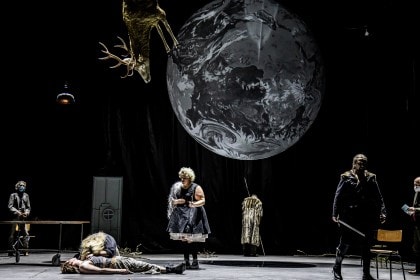 Monastery Church of St. Michael
World Heritage Site and Landmark
For a thousand years, the church of St. Michael has been a dominant feature of Bamberg's old town. It is as old as the monastery of the same name and has been a World Heritage Site since 1993. Michael Stoschek, Chairman of the Board of Trustees of the Bamberg World Heritage Foundation for more than twelve years, was particularly committed to its urgently needed restoration. The proceeds from several benefit concerts he organized, including one with the pianist Lang Lang, contributed significantly to the restoration of the famous ceiling painting "Himmelsgarten".
Cultural Center of Pančevo
Cultural Center of Pančevo
Brose's 2021 partnership with the Cultural Center of Pančevo demonstrates its commitment to promoting art and culture in the Belgrade region. With a program of theater, music, film and visual arts, it appeals to a broad audience. The annual highlights include the Pančevo Jazz Festival and the "BUDI - Biennial of Children's Artistic Expression" - a program lasting several weeks to promote children's creativity.