Ludwigsburg
Bayreuth defeated by Ludwigsburg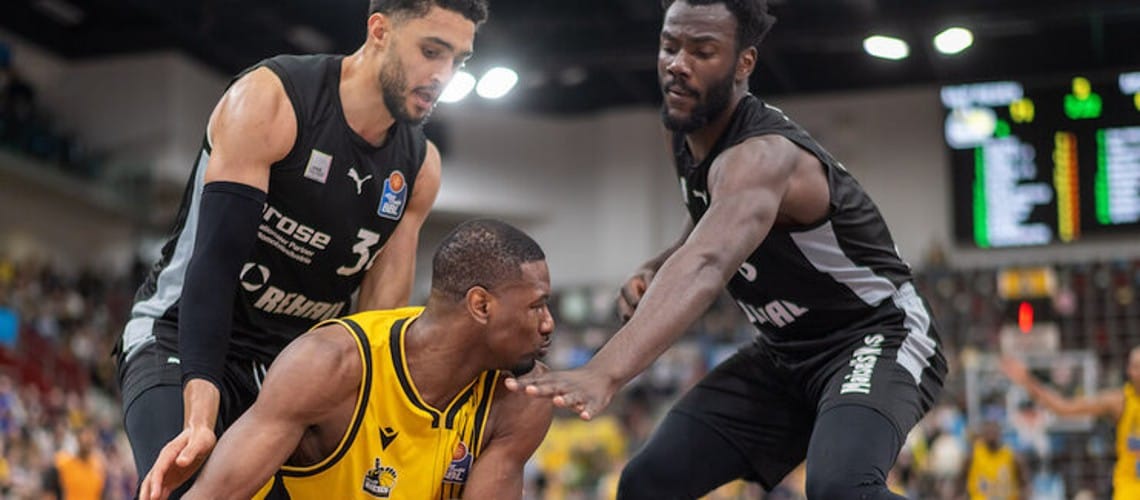 Ludwigsburg, 03-08-2023
medi bayreuth showed a clear improvement on Wednesday evening in the make-up game of the 13th matchday in the easyCredit Basketball Bundesliga. In the end, however, it was not quite enough for a sensation in the guest game at the fifth-placed team in the table in Ludwigsburg. Head coach Mladen Drijencic's team lost 93-102 (49-52) in front of a total of 2,706 spectators at the MHP Arena.
The outstanding point scorer in the medi bayreuth team was once again Brandon Childress. The US-American scored 35 points and handed out eight assists. Newcomer Otis Livingston II recorded nine points and four assists in his debut in a medi jersey.
Mladen Drijencic (Head Coach medi bayreuth): "Congratulations to the home team for this hard-fought and deserved victory in the end. Ludwigsburg always had the right answer ready in this game and whenever we had the chance to level the game again or come close, they always made the right decisions and played the right game. Unfortunately, I can't say that about us, even though we played very well in phases and, above all, better than in the games before. From time to time, we lacked the patience and also the serenity to make the right decision.
We're playing better, but we're still not ready to transfer our training situations into the game. That's exactly what our first task will continue to be, namely to play what we train one-to-one on the field on match day."
The next challenge is already coming up next Sunday, because none other than the newly crowned cup winners, FC Bayern Basketball, will be coming to Oberfrankenhalle on the 23rd matchday of the easyCredit Basketball Bundesliga. Jump to the Franconia-Bavaria duel is at 15:00 clock.