Arosa, Switzerland
Brose Motorsport: Successful at the Arosa hill climb race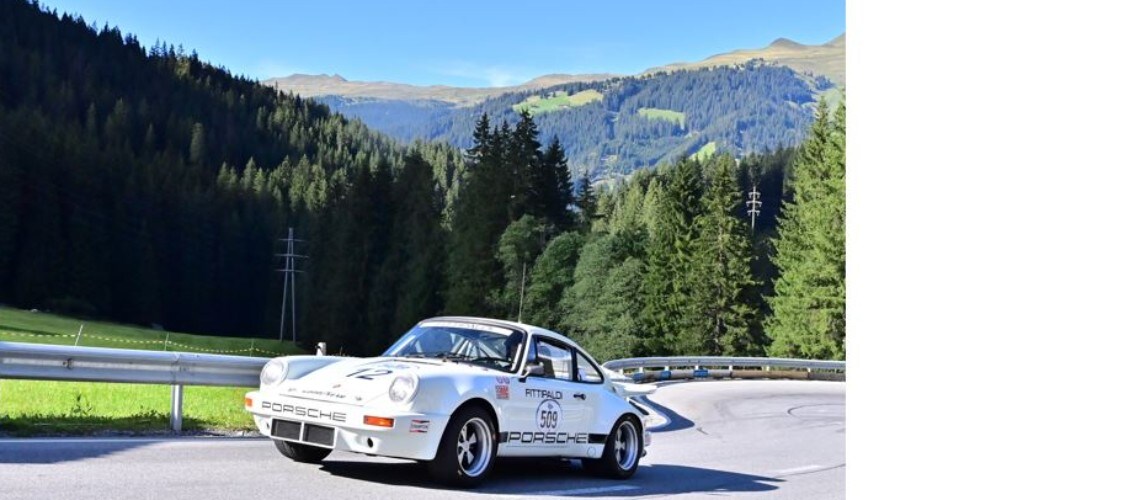 Arosa, Switzerland, 09-03-2023
The Arosa Classic Car mountain race was held for the 19th time from August 31 to September 3. Around 170 participants from nine nations traveled to Switzerland for the top-class event. In excellent weather conditions, they presented a unique variety of historic vehicles to the numerous spectators.
The program included four rounds on the 7.3-kilometer track. In the process, 76 curves as well as a difference in altitude of 422 meters had to be mastered on best time.
Michael Stoschek (Ahorn) and Tiago Monteiro (Porto) had last competed together at the Rally Altice in Portugal in June. This time, however, the two friends wanted to compete against each other in two vehicles.
The former Formula 1 driver Monteiro started in a Porsche 911, 2.8 RS, built in 1973, while Michael Stoschek (Ahorn) entered a Porsche 911 RS 3.0, built in 1973. The factory car, of which only 15 were built for the International Race of Champions (IROC) series in the USA, was used by two-time Formula 1 world champion Emerson Fittipaldi 50 years ago.
In the second race, Tiago Monteiro, who was getting to know the unfamiliar track better and better, hit a barely visible oil slick while braking with the left wheels. As a result of the spin, the rear of the car hit a rock face and was badly damaged.
Michael Stoschek finished all four race rounds despite a gear ratio that was far too long and achieved second place in the class of cars built between 1972 and 1975.