Vechta
Basketball: BBC Coburg eliminated in the last 16 of the playoffs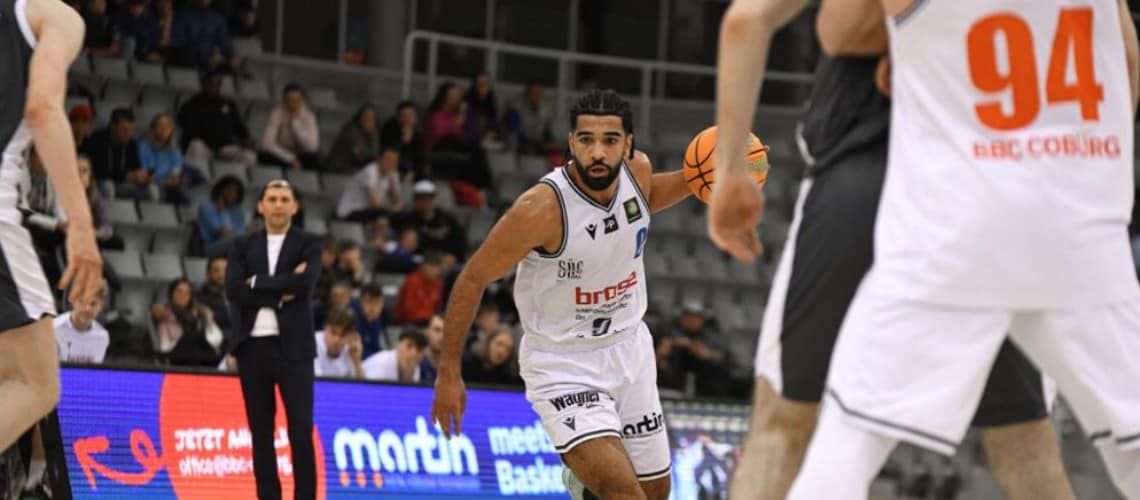 Vechta, 04-21-2023
For BBC Coburg, the season in the BARMER 2. Basketball Bundesliga ProB is over after the narrow 89:87 defeat at RASTA Vechta Farmteam. Beforehand, the team around Head Coach Milos Petkovic delivered a duel worth seeing with the Lower Saxons. Okpara hit the decisive three-pointer for Vechta only eight seconds before the end, which the Coburger could not answer in return.
As in the preseason, BBC Coburg ended the postseason without a win - and yet came very close to forcing a decisive, third game of the series against RASTA Vechta II on Friday night. After the clear 61:91 defeat in game one of the series, Coburg's basketball players showed character in Vechta and delivered a real playoff fight in the well-attended RASTA Dome.
Over the game distance, Vechta proved to be slightly superior at the board and in the interplay. The Lower Saxons won the rebound battle with 44:36, and RASTA also had the edge in assists with 24 compared to 21 for Coburg. And even though BBC were better in terms of ball losses with 13:18, it was not enough for victory in the end. Vechta once again overran the BBC in one respect: 16 blocks for the North Germans proved that the Vechta defence - especially 17-year-old Johann Grünloh - always had a hand in the face of the throwers in time.
In the end, the last throw attempt by BBC captain Sven Lorber was also blocked. With seven seconds on the clock, Coburg had the ball again in the last quarter at 89:87. This time it was Roman Bedime who thwarted Coburg's last chance with a block. Before that, Vechta had taken the lead with a three-pointer by Leon Okpara. Tyreese Blunt had put Coburg in front 87:86 with 16 seconds left.
In the quarter-finals of the play-offs, RASTA Vechta II will now face the first-placed team from the north, Lok Bernau.