Bayreuth
Basketball Bundesliga: Bayreuth loses to Bonn 71:96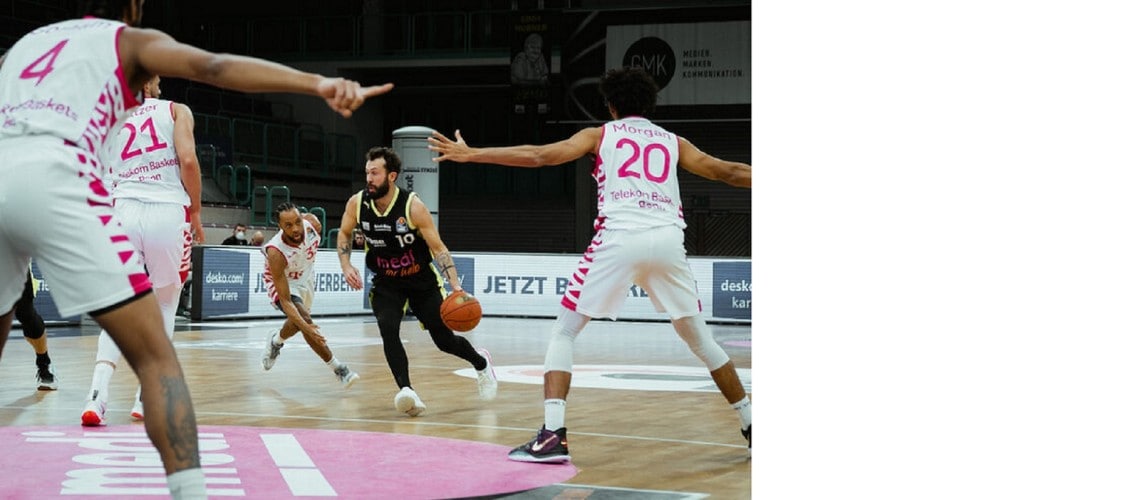 Bayreuth, 12-22-2021
Also on the 12th matchday, at the home game against the Telekom Baskets Bonn, the strength of the strongly decimated squad of medi bayreuth was once again only enough for one half. In the end, the Bayreuth team was defeated 71:96.
The start of the 12th matchday was extremely balanced. After a successful free throw by the best scorer on medi's side, Sacar Anim, Head Coach Raoul Korner's team equalized at 14:14 (7th), but then Bonn took control and pulled away thanks to a 10:0 run. However, a strong final spurt by medi brought the team back to within 20:24 of the visitors at the end of the quarter.
However, medi bayreuth were unable to carry this upward trend into the second period. Too many ball losses (10 at halftime) and the fact that the Bonners were given second, third and sometimes even fourth chances again and again due to uncollected rebounds (9 OR at halftime for Bonn) resulted in a 40:47 deficit at halftime.
The Bayreuth team could not get a grip on the game even after the change of sides. Although they fought for every single ball, the error rate was too high. The Rhinelanders, on the other hand, were excellent at exploiting the depth of their squad. Thus, their top performers got enough breathers and the intensity of their game could be kept high throughout. The final ten minutes of the game were 73:53.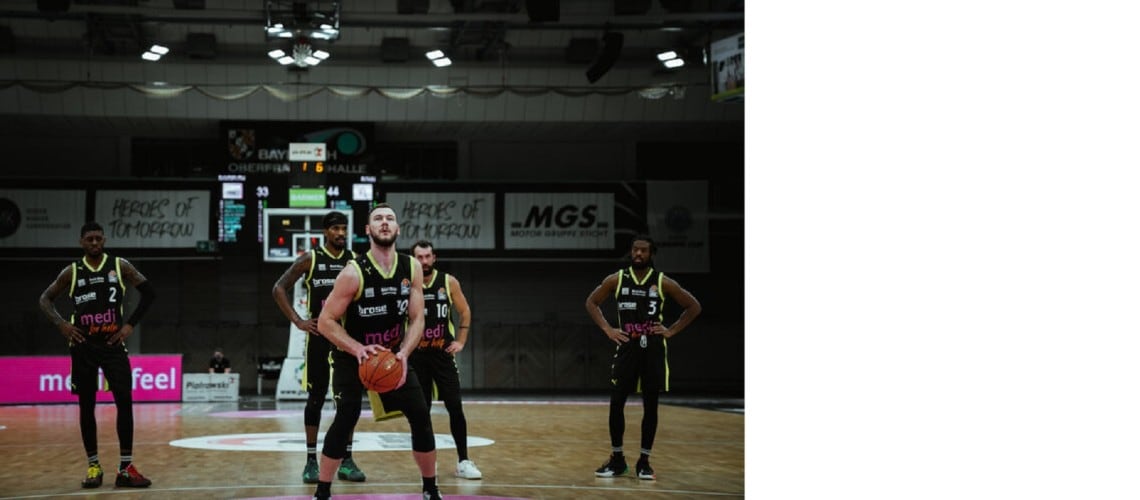 In the final period, little changed in the previous course of the game. The Bonners were still able to create good chances to throw the ball. Head Coach Raoul Korner's team continued to fight, but in the end they had to admit defeat with 71:96.
"It's frustrating for us, but unfortunately it's also the bitter reality we've been seeing for weeks. The team has done a fantastic job for several weeks, but at some point that comes to an end and the tanks are just empty. We have reached the point where players are reaching their limits both physically and emotionally and the results at the moment just match our ability," Head Coach Raoul Korner said after the game.
Right after the holidays, it's back to business for medi. On Monday, December 27, none other than the reigning German champions will come to the Oberfrankenhalle. Jump on the 13th BBL game day against ALBA BERLIN is at 19:00 clock.
Source: www.medi-bayreuth.de