Bayreuth
Basketball Bundesliga: Bayreuth loses to GIESSEN 46ers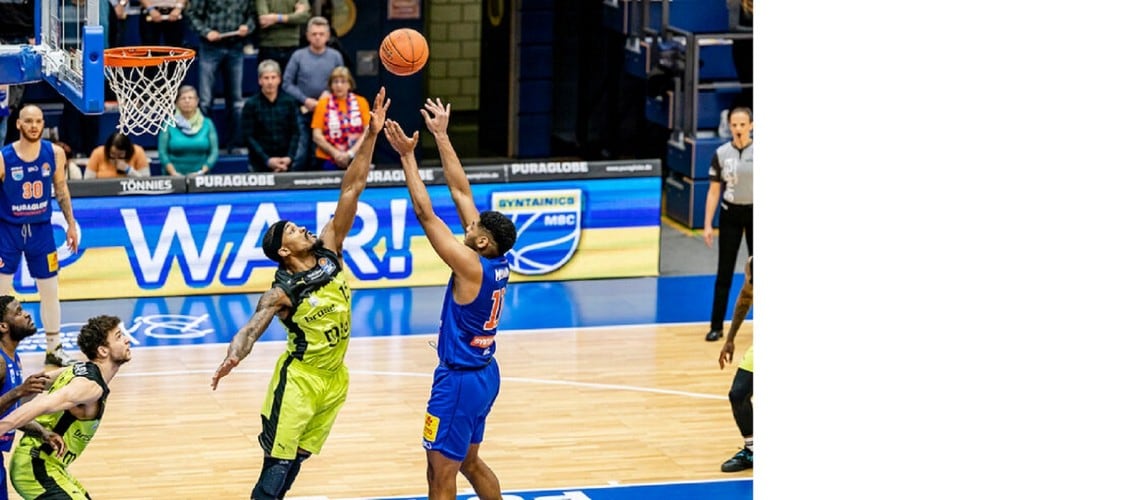 Bayreuth, 03-09-2022
In the clash with the Hessians, medi Head Coach Raoul Korner again had to do without four players (Allen, Sajus, Seiferth and Thornton), while two others from the remaining eight-man rotation (Wells and Bruhnke) started the game with injuries.
If some of the players would not have put on their sneakers at all under these circumstances, the remaining medi team around captain Bastian Doreth was perfectly prepared, focused and motivated up to the tips of their hair, where they delivered an open exchange of blows to the Hessians that had been considered completely impossible beforehand.
In front of 2,008 spectators in the Bayreuth Oberfrankenhalle, the HEROES OF TOMORROW really left everything on the court and, despite the ultimately bitter 89:95 (53:43) defeat, were celebrated by their fans with standing ovations after the end of the game!
Raoul Korner (Head Coach medi bayreuth) after the game: "We have classically run out of gas. I make absolutely no reproach to my players. I think everyone could see that we struggled and fought, everyone within their capabilities. A defeat hurts, of course, and that's how it should be. I said to the players before the game that we have to leave everything on the field and then we will have a reason to be proud, no matter how the game ends. As painful as it is now, you then have to be proud of the fact that you gave everything."