Bayreuth
Basketball Bundesliga: Bayreuth wins 75:72 against Göttingen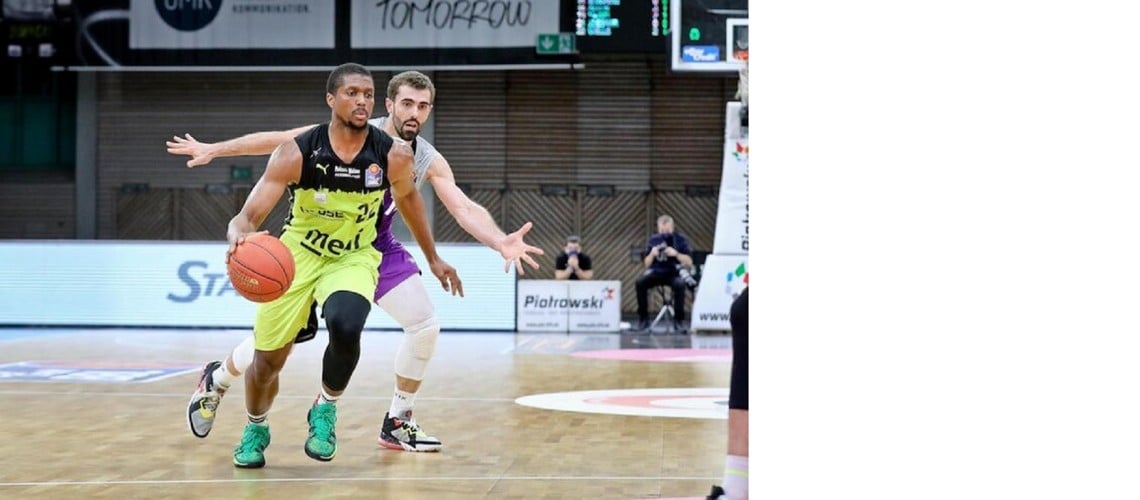 Bayreuth , 01-05-2022
After the success in the Franconian derby, the medi bayreuth team can already celebrate its second victory in 2022. On Wednesday evening, Bayreuth won the catch-up game of the 2nd matchday in the Basketball Bundesliga against BG Göttingen with 75:72 (36:35).
Against the current fifth in the table, an even game developed from the start, in which neither team was able to pull away by more than five points (5:10, 5th). The home side countered this Göttingen lead with a 10:1 run and were just ahead 20:19 at the end of the first quarter.
The hard-fought game continued in the second period. Once again, no team managed to pull away significantly. The lead changed eleven times in the first half, which underlined the balance. Bayreuth was able to maintain the narrow lead from the first period and take a 36:35 after twenty minutes into the cabin.
A cross-quarter 9:0 run by the South Lower Saxons gave the Violets a quick 41:36 lead after the break, but it was quickly leveled. After just under four minutes played in the third quarter, the equalizer (44:44) was restored by Marcus Thornton, after a successful three-pointer and subsequent bonus free throw. With a narrow lead, this time 54:52 for the South Lower Saxons, the teams went into the final quarter.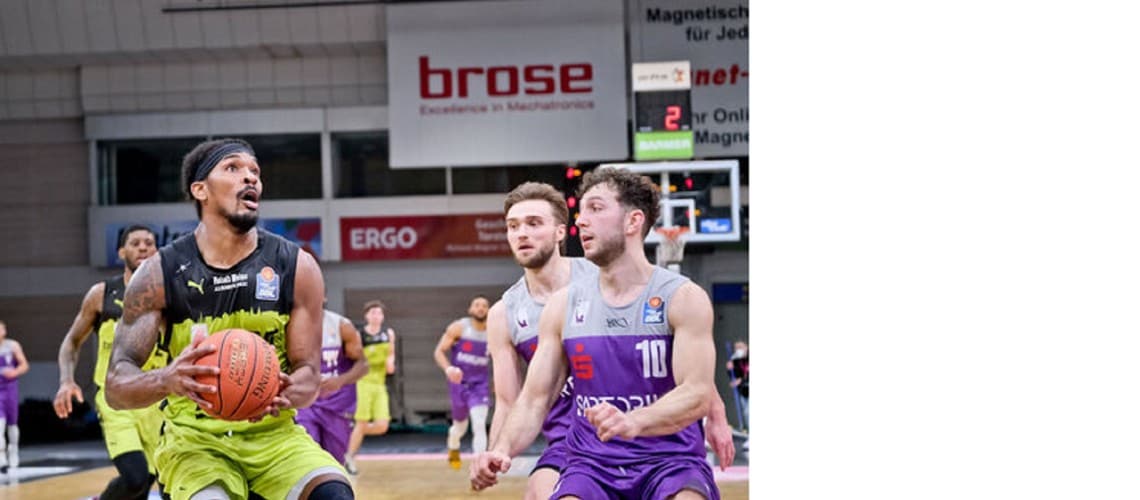 There, it initially looked as if the Göttingen team would take control of the game, as their threes now fell more reliably and medi continued to make many mistakes. Accordingly, BG was able to maintain a narrow lead for a longer period of time. However, Head Coach Raoul Korner's team countered with strong defense, so that they did not let the guests get too far ahead. With 3:35 minutes to go, at 66:62 for BG Göttingen, the deciding 9:0 run of Bayreuth followed, which was completed by the again strong Sacar Anim at the free throw line for 71:66. A three-pointer by Jeff Roberson brought Göttingen back within striking distance (72:75) with 38 seconds to go and when Marcus Thornton lost the ball in the last medi attack, Göttingen had a chance for overtime. However, both attempts for a possible overtime by Jeff Roberson and Kamar Baldwin missed their target, so medi bayreuth could celebrate a 75:72 home victory.
Raoul Korner (Head Coach medi bayreuth): "Today we won the second close game without Bastian Doreth. The whole team can be proud of that. In Würzburg we won through the offense, today it was the defense in the last three and a half minutes where we were able to get one stop after another and thus decided the game for us."
Already next Saturday it goes on for medi bayreuth in the Basketball Bundesliga. At 8:30 p.m., Head Coach Raoul Korner's team will face the MHP RIESEN Ludwigsburg at the MHP Arena.