Ludwigsburg
Basketball Bundesliga: Brose Bamberg loses in Ludwigsburg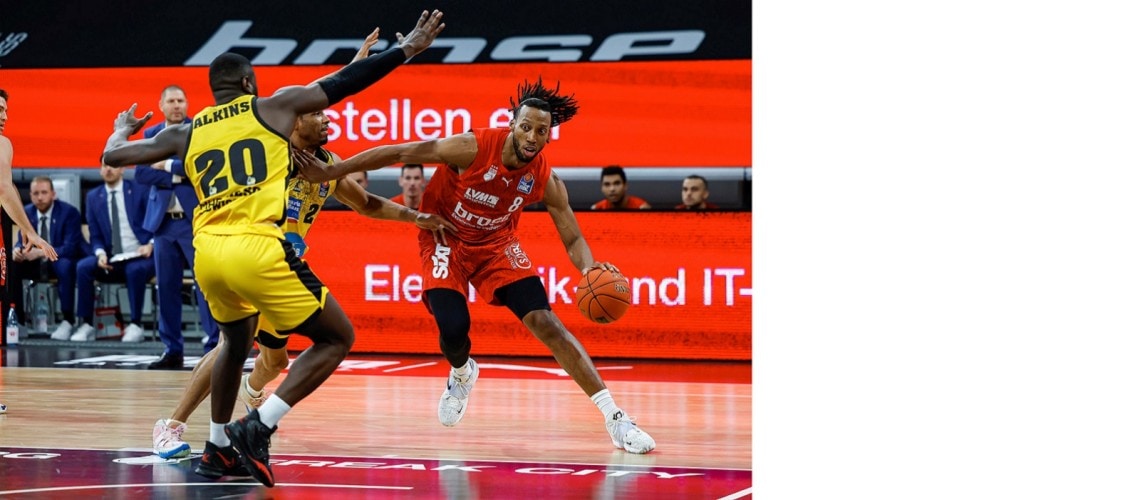 Ludwigsburg, 03-12-2022
Oren Amiel's team has suffered three defeats since the international break. Brose Bamberg could not win in Ludwigsburg either. The Bamberg team lost to the MHP Riesen Ludwigsburg 76-95.
Brose Bamberg allowed the home side from Swabia 18 rebounds right from the start, which the MHP Riesen promptly converted into 19 points. The fact that the hosts did not pull away in the first fifteen minutes was due to Bamberg's outstanding three-point quota: Lockhart, Ogbe, Sengfelder and Dove scored 21:27 in the first quarter.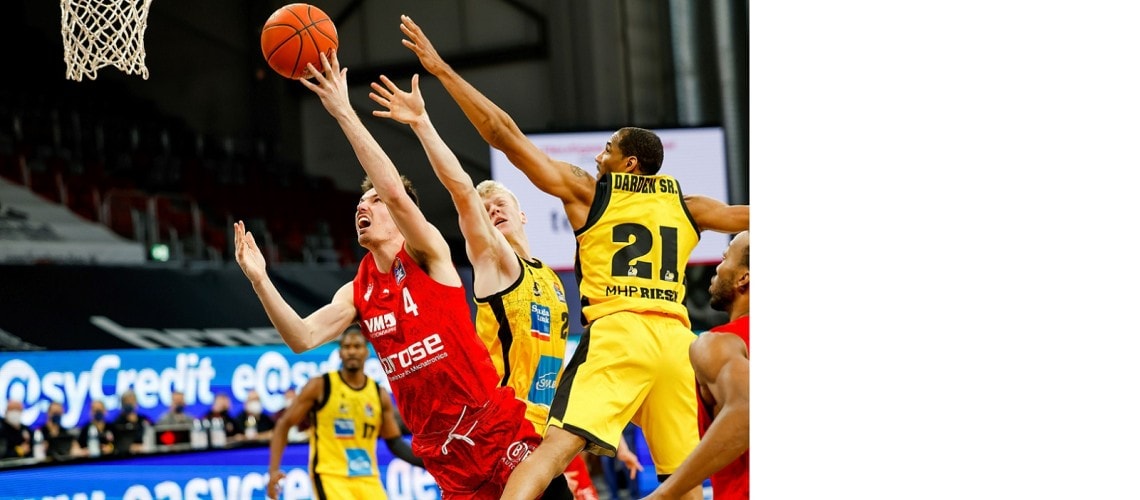 In the second quarter, Omar Prewitt evened the score at 30:30. In the end, Bamberg even hit 14 threes on 23 attempts - a strong result and unfortunately also the only statistic in which Bamberg was better than Ludwigsburg. Because of the many offensive rebounds, the home side was able to shoot much more often and thus score more frequently from close range. That's exactly why the Swabians continuously pulled away - first to nine points at half-time and then double figures after the change of sides.
"Ludwigsburg has an identity that has grown over many years and you know exactly what to expect. That was a tough evening for us. We have to give due respect to the fans who travelled extra and supported us. It's not something we should take for granted - especially not with and after a performance like that. We have to work harder for them," commented Oren Amiel (Head Coach Brose Bamberg).
On Sunday, 20 March 2022, Brose Bamberg will host Mitteldeutscher BC.