Bamberg
Basketball Bundesliga: Brose Bamberg wins fourth game in a row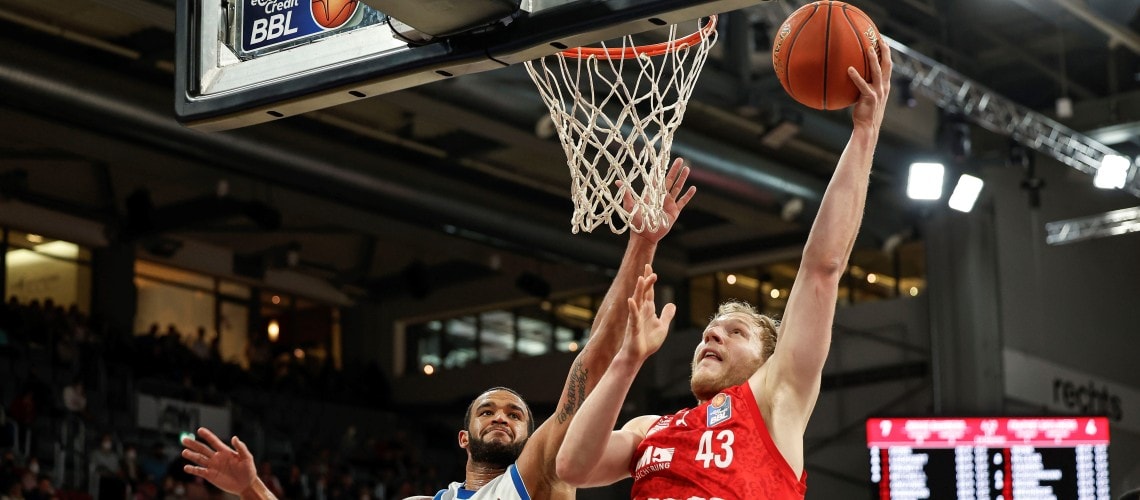 Bamberg, 04-03-2022
Amiel's team moved up to ninth place with their fourth win in a row, a hard-fought 75-72 work victory over Fraport Skyliners Frankfurt.
Bamberg started with a 7:0 lightning start. But after that, the hosts showed one consistent weakness in the game - distance shooting. Five more three-point attempts missed before Dominik Lockhart hit the second three-pointer to make it 16:11. In the second quarter, Justin Robinson scored twice from distance, while Christian Sengfelder and Chris Dowe often dunked their way under the ring and finished for points. Kenneth Ogbe's second basket gave them their highest lead of 49:35 and they went into the break with 50:37.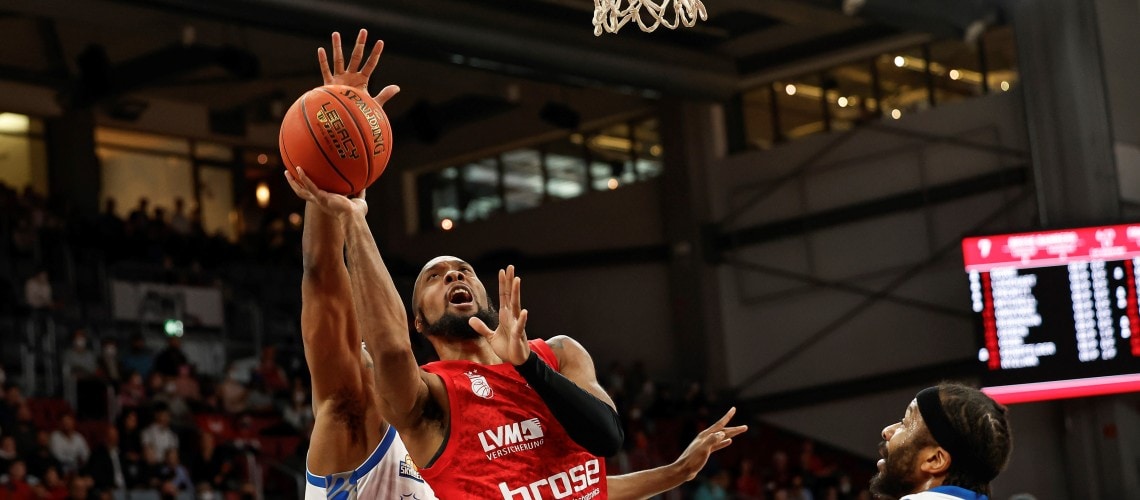 After the change of ends, the Bamberg game broke down. The visitors used three and a half minutes without a basket to reduce the lead to 50:45. However, top scorer Chris Dowe scored at the right moment. His eight points in the third quarter meant the 65:50 lead after 28 minutes. In the final quarter, the Hessians made many free throws and were able to reduce the deficit to 68:60. Chris Dowe brought relief with a strong move to the basket (72:64). With 15 seconds to go, Frankfurt was very close at 73:72. Chris Sengfelder hit two free throws after a tactical foul by the Hessians to make it 75:72. In the last attack of the guests, Bamberg's defence stood well and only allowed one difficult three-point shot by the guests, which missed the target.
Oren Amiel (Head Coach Brose Bamberg): "It was a game with two different halves. When Frankfurt took the tempo away from us, we didn't play fluently. We are a team that gets into trouble when we lose confidence. But in the end, in our situation, a win is a win. We can now analyse what happened in the fourth quarter, but for me, first the win is important, I'm happy we won."
On Friday, 8 April 2022, Brose Bamberg have the third of five home games in a row ahead of them: the game against sixth-placed Niners Chemnitz is scheduled from 7 pm.