Bayreuth
Basketball Bundesliga: medi bayreuth loses in Franconian derby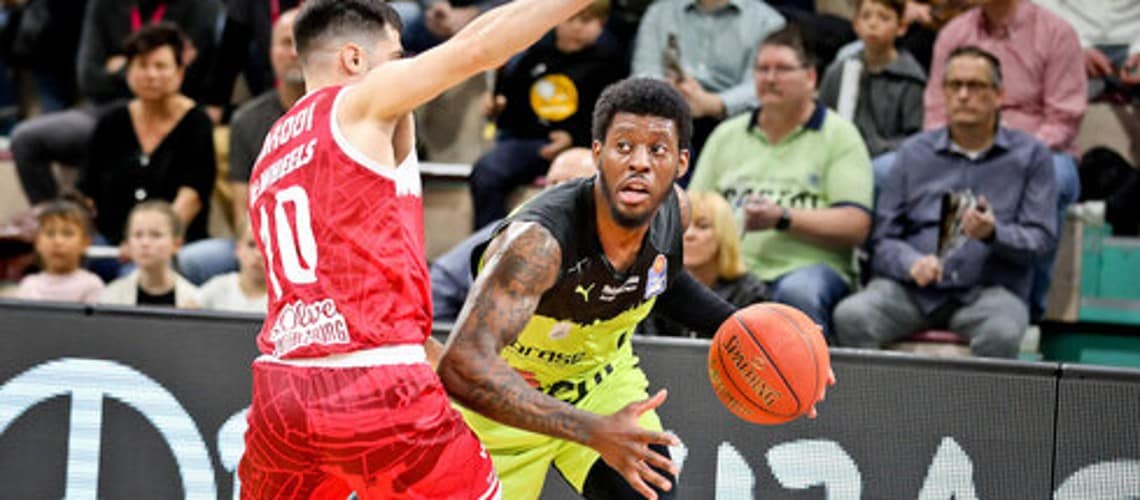 Bayreuth, 04-09-2022
It didn't have to be that way, because medi bayreuth had the chance to win the Franconian derby against s.Oliver Würzburg on the 29th matchday in the easyCredit Basketball Bundesliga. Overall, however, Head Coach Raoul Korner's team missed too many opportunities and, in the end, had to admit defeat to the Lower Franconians with 77:83.
Würzburg got off to a perfect start in the Franconian derby. William Buford's first three-pointer found its target. But the hosts were not impressed by this. Within a very short time, they turned a 4:5 lead into a 15:5 lead, but the team from Lower Franconia managed to equalise the score at 19:19 by the quarter break.
In the second quarter, the game was evenly balanced and neither team was able to gain an advantage. At 33-32 after a successful three-pointer by Charles Callison, the guests were still just ahead. With eight points in a row by Marcus Thornton and two successful free throws by Martynas Sajus, medi took a clear lead again. Although the guests fought their way back, a buzzer-beater three-pointer by captain Bastian Doreth gave medi a solid eight-point lead at half-time (50:42).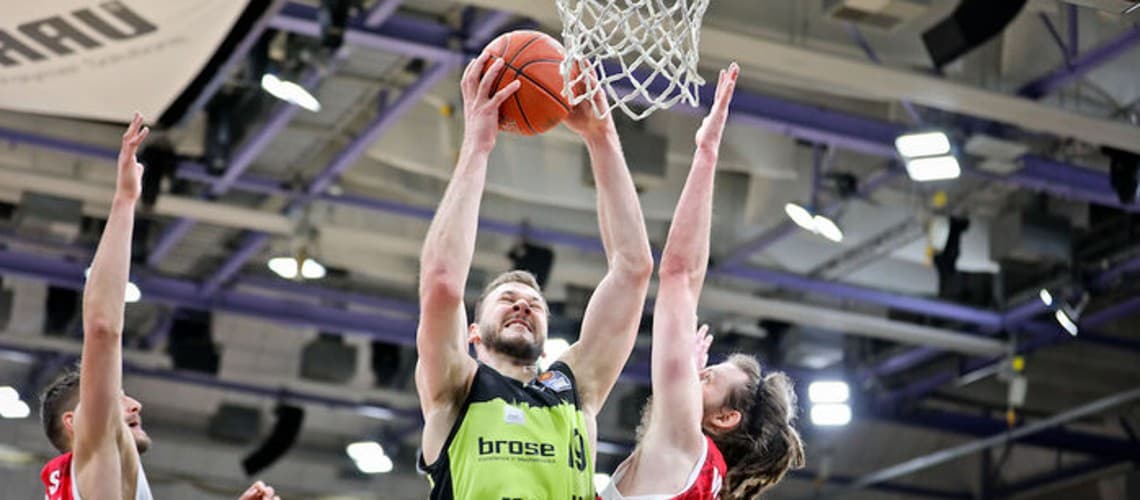 The start of the second half clearly belonged to Würzburg. Point by point, they reduced their deficit so that they could equalise again at 53:53 midway through the third quarter by Cameron Hunt. A time-out by Head Coach Raoul Korner at least ended the Würzburg run, but his team continued to struggle to score in this phase. What went easily in the second period now had to be worked hard for. The result was a quarterly score of 13:22 and a narrow 63:64 deficit after 30 minutes.
At first it remained a close game. After a three-pointer by Marcus Thornton, the game was even again. Another medi time-out did not bring the desired success either. Even well played throws just wouldn't fall, so that medi was constantly chasing this small deficit. And when there was a chance to get within striking distance again, luck was simply not on the side of the Bayreuth team, so that the hosts finally had to admit defeat with 77:83.
Raoul Korner (Head Coach medi bayreuth): "In the course of the first half we got into the game very well. We moved the ball excellently, had very good actions and built up a rhythm. In the third quarter, Würzburg came out with a lot of physicality and we had problems getting used to it and our lead was gone. From then on it was a game of runs, in which we unfortunately left a few layups and also free threes at the end, which they hit."
And it continues to go blow for blow. Already next Wednesday, the Niners Chemnitz are guests in the Oberfrankenhalle.
Source: www.medi-bayreuth.de