Coburg
BBC Coburg finally clinches a playoff spot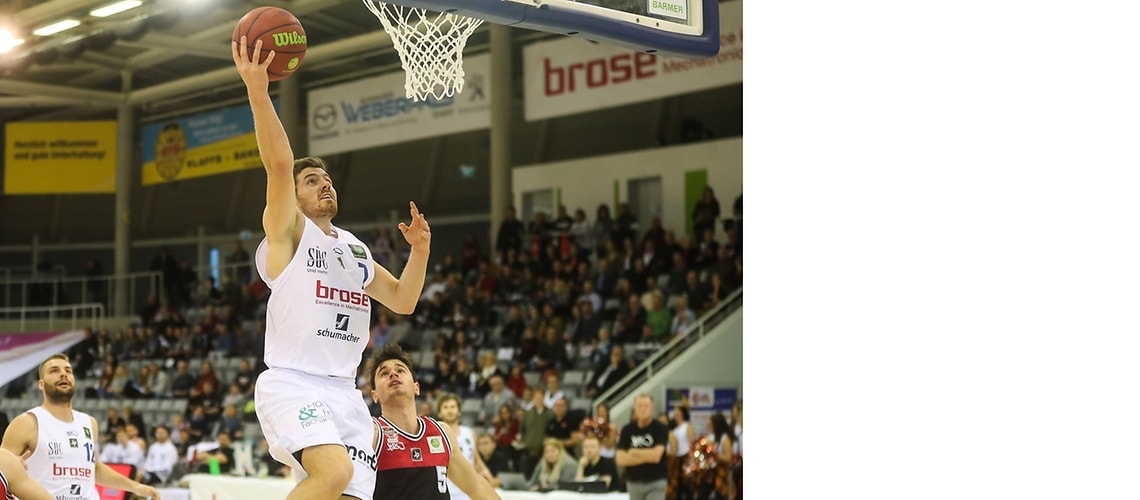 Coburg, 02-23-2020
Although BBC Coburg did not have a game at the weekend in the BARMER ProB 2nd German Basketball League, it managed to achieve its objective for the season and one of the biggest successes in the club's history to date: The away win by Baunach Young Pikes in its postponed game against OrangeAcademy Ulm means Coburg is sure of advancing to the playoffs.
Coburg cannot be displaced from one of the top eight spots after the regular season and so will participate in the ProB playoffs for the first time. The team of Head Coach Ulf Schabacker has thus achieved its goal for the season, namely to avoid relegation, and will also line up at least in the third-highest division in German basketball next season.
A team from the North section will await Coburg in the Round of 16. The top-of-the-table club from the South section will play against the eighth-placed club from the North section, the second-placed against the seventh, and so on. A best-of-three series will decide who qualifies for the quarter-finals: The first team to capture two wins advances to the next round, while the season is over for the other club. The better-placed team has home court advantage in the first game and the third (if required).
That is why Coburg's two remaining games are still important: Wins in Oberhaching and against FC Bayern Munich would mean that captain Christopher Wolf's team, which is currently in seventh, can move up into third and so secure home court advantage in the first round. "I'm unbelievably proud. This is incredible for the city of Coburg, the club and this location. We've earned it," says a delighted Wolf about the reward for this season. The 24-year-old believes that the BBC's best-ever placement is also a consequence of decisions taken off court: "The club has a new and better setup at its administrative office and the team also notices that. All of that is a help."
Coburg's opponent in the first round has not yet been finalized. The teams are likewise very close to each other in the ProB North: Of the teams in fourth to ninth place, six can either have home court advantage in the Round of 16 – or even fail to qualify for the playoffs. However, that also means that nine teams are Corburg's potential opponents in the first round.
No matter who that is, Wolf is looking forward to a packed arena. After the BBC chalked up a new record for the season of almost 1,200 spectators when Baunach visited last weekend, the captain is hoping there will be a sell-out crowd at the Lauterer Höhe for the home game against Bayern Munich and for the playoffs.