Sulzdorf
Brose Motorsport at the Grabfeld Rallye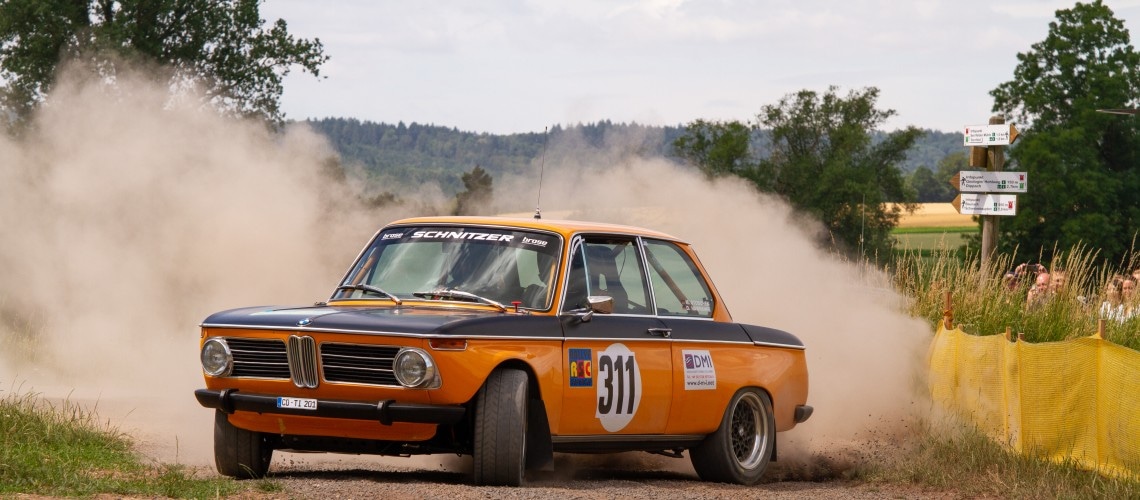 Sulzdorf, 07-01-2023
Michael Stoschek (Ahorn) and his co-driver Dieter Hawranke (Kassel) competed in the historic BMW 2002ti at the Grabfeld Rally around Sulzdorf.
Three different special stages, which were driven twice, and a spectator circuit with a total of 60 special stage kilometres were on the programme.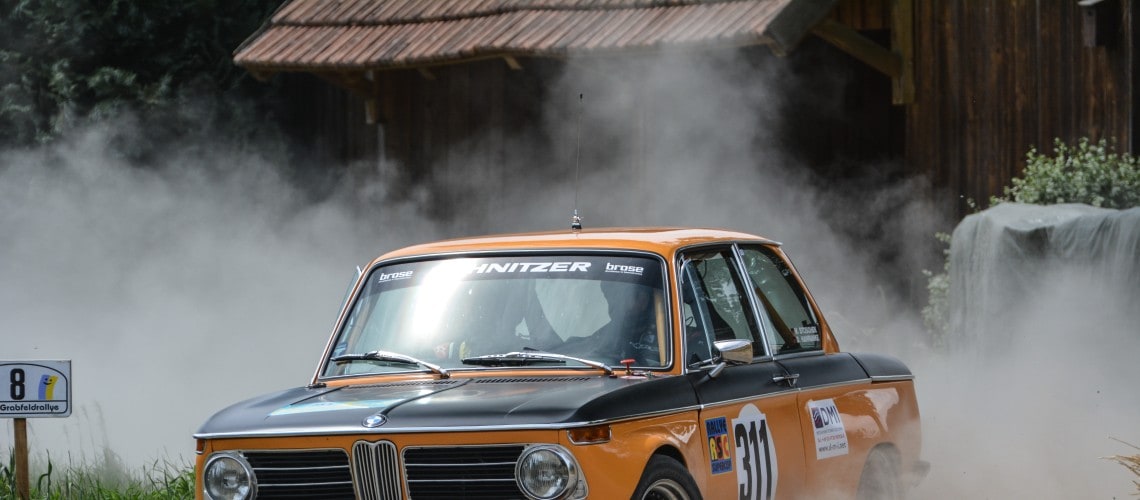 With the BMW 2002ti from 1973, for which the Schnitzer company built a four-valve engine with 246 hp in 2016, Stoschek/Hawranke raced in the Slowly Sideways group. 11 vehicles from earlier times showed the enthusiastic spectators the variety of vehicle types of that time.
During the first round of the three special stages, the BMW 2002ti ran without any problems and Michael Stoschek was able to thrill the spectators with some spirited drifting.
However, during the break between the two runs, Brose Motorsport mechanic Ronny Amm noticed that the BMW was losing transmission oil. To prevent damage to the rare Getrag 5-speed gearbox, Michael Stoschek decided to stop the event.
The winner of the Grabfeld Rally was Brose-backed Patrik Dinkel and his co-driver Felix Kießling in a Mitsubishi Lancer Evo 9.