Grezzana, Italy
Brose Motorsport: End of season at Rally Valpantena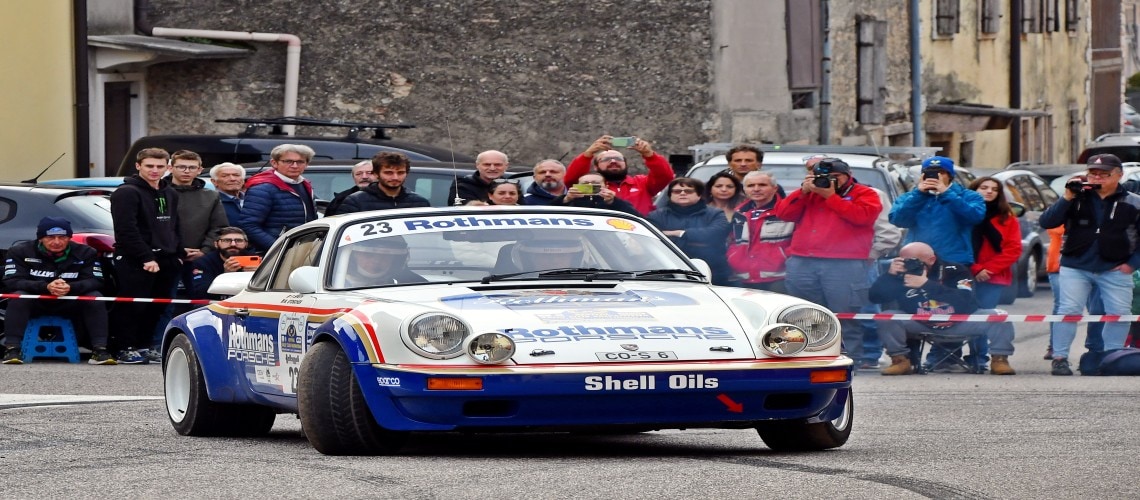 Grezzana, Italy, 11-12-2022
For the sixth time, the Brose Motorsport team competed in the Rally Valpantena in the north of Verona. 177 teams from six nations had entered for the 20th edition of the two-day event.
After the end of the Corona editions, numerous enthusiastic spectators once again came to the tracks to see the vehicles from more than 40 years of motorsport history live in action.
On a total distance of 306 kilometers, 91 test kilometers had to be completed on ten special stages. To the enthusiasm of the enthusiastic spectators, the focus of the rally was not on scoring, but on demonstrating their vehicles in a manner befitting their status. The audience was treated to spectacular driving maneuvers at maximum speed and exciting drifting maneuvers by the historic cars.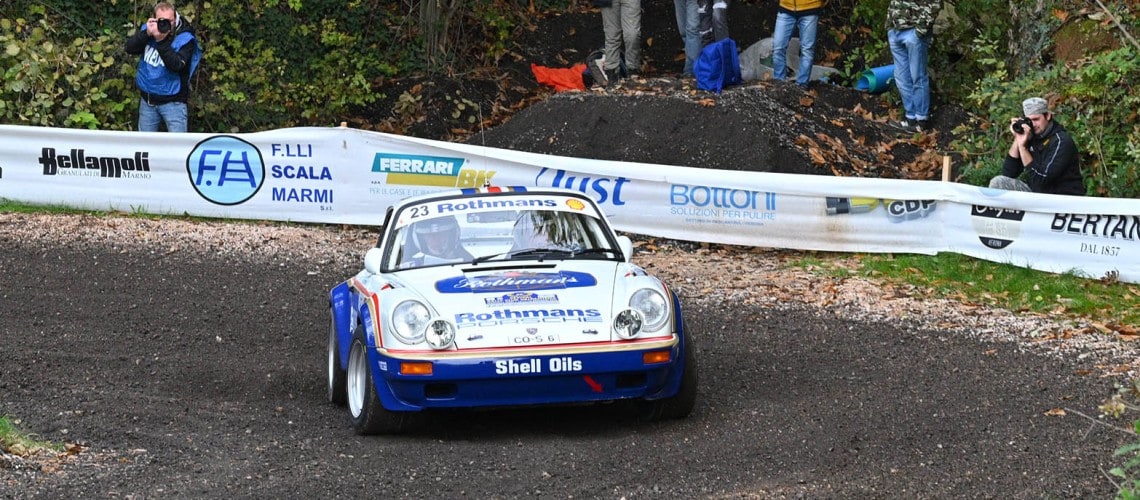 Michael Stoschek (Ahorn) and Philipp Späth (Berlin) brought a Porsche 911 SC/RS in Rothmans design to the end of the season. The original works car had been built by Prodrive in 1984 and won both the European Rally Championship and the Middle East Championship. The car, which was perfectly prepared by the service crew, ran flawlessly and gave the team a successful finale for the successful 2022 season.
In perfect autumn weather and dry track conditions, Stoschek/Späth finished fifth out of 25 starters in the group of cars built between 1982 and 1985 and 17th overall.The prelude to the 2023 motorsport season will be the start at the Planai Classic in Austria from January 12 to 14. Here Michael Stoschek will start with a Porsche 911, 2.0 liter, built in 1965.