San Martino di Castrozza, Italy / Würgau
Brose Motorsport: Two class victories on one weeekend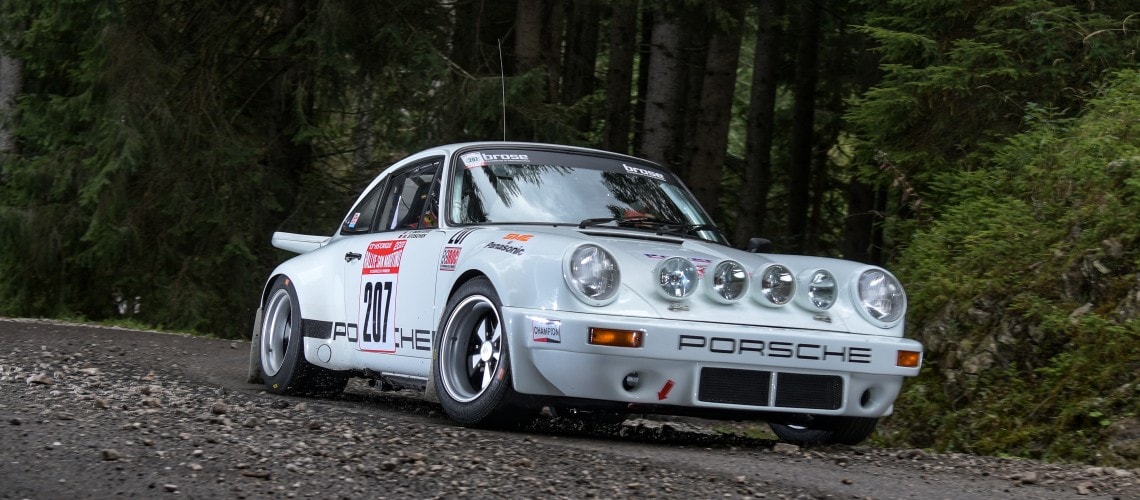 San Martino di Castrozza, Italy / Würgau, 09-11-2022
Last weekend, Michael Stoschek competed for Brose Motorsport in two events for historic rally cars: on 9 and 10 September at the Rally San Martino di Castrozza and on Sunday, 11 September, at the Würgau Hill Climb.
In Italy, former Formula 1 driver Tiago Monteiro from Portugal supported Michael Stoschek (Ahorn) as co-driver in preparation for the Modena Cento Ore in October.
The two were one of only two foreign teams in Italy and drove a 1973 Porsche 911 RS 3.0 IROC.
For the 34 participating vehicles, seven special stages with 92 kilometers on best time and 287 kilometers of connecting sections were on the program of the round of the Italian rally championship.
In the Dolomites, changeable autumn weather prevailed. The team's start on Friday at 21:30 in the rain was mixed: Stoschek drove the 7th time but Tiago Monteiro gave the time card a few seconds too early to stamp and received a time penalty of one minute. So Stoschek/Monteiro slipped back from 7th to 24th place.
On Saturday, the team fought its way forward stage by stage and finished in eighth place overall - without the penalty minute, they would have finished in fourth place.
However, the class win was not to be taken away from the two experienced pilots and so the joy about the successful competition prevailed at the finish.
At the Würgau hill climb on Sunday, Michael Stoschek then fielded a Porsche 914/6 GT from 1970. A total of 124 drivers took to the start of the 1650-meter-long track and presented vehicles from all eras of motorsport to the enthusiastic audience.
To the delight of the numerous spectators, the first of the race's two heats was still held in the dry, but heavier rain set in during the course of the day and the second heat had to be run on a wet track.
Nevertheless, Stoschek managed a fast run with a difference of only two seconds to the first run.
The result: Victory in the class of vehicles built between 1965 and 1975 and thus the second class victory in one weekend!

The next event is the Rossfeld hill climb in Berchtesgaden from September 23 to 25. Here Michael Stoschek will compete in a Lancia Stratos Group 4