Ylli
FIBA Europe Cup: Brose Bamberg moves into round two after cold win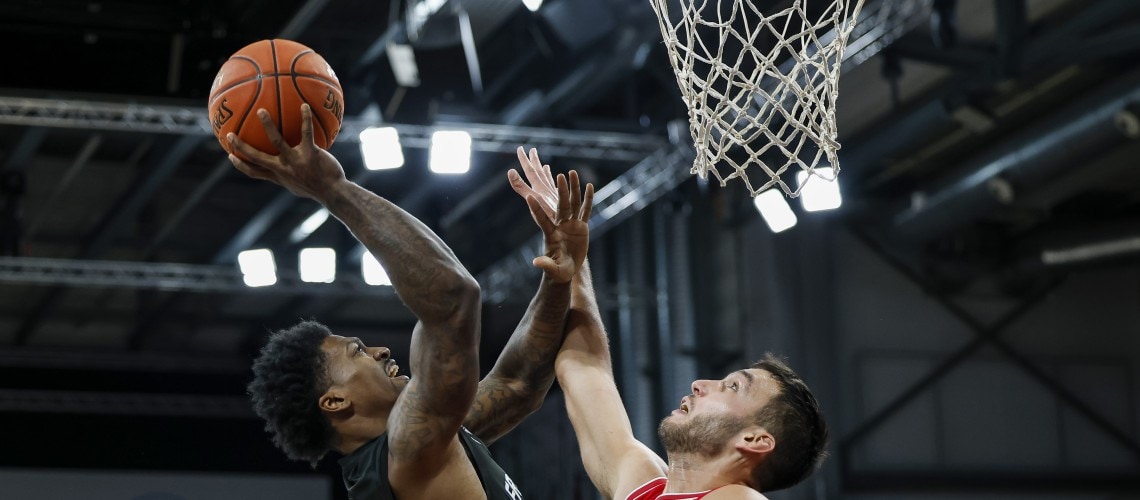 Ylli, 11-30-2022
Brose Bamberg is through to the second round of the FIBA Europe Cup. After the 76-60 away win at Golden Eagle Ylli, the Amiel team has qualified for Group L and will face Wloclawek, Oradea and Keravnos from mid-December to early February 2023.
Brose Bamberg had never experienced an away game like this before! Because the heating system in the gymnasium of Golfen Eagle Ylli had failed, the Amiel boys had to go to an alternative hall for training. And the Amiel squad had a hard time getting into the game, at least offensively: four missed shots, two ball losses, only after a good three minutes did captain Christian Sengfelder redeem the guests with a three-pointer. But since Bamberg stood well in the defense, the home side did not succeed except for two basket shots. With two three-pointers Jaromír Bohačík turned the 3:4 deficit into a 9:6, except for the 13:13 after five minutes Bamberg should not lose the lead until the end of the game. Spencer Reaves with a three-pointer and a layup as well as the strong Gabriel Chachashvili led a Bamberg run to 23:13. Shortly before, playmaker Amir Bell had to leave the court injured, he had suffered a muscular injury after a collision. Bamberg pulled away to 15 points in the second quarter without really shining, 11 ball losses in the first half prevented a higher lead than 43:32 at the break.
In the third quarter, the game rippled along, Bamberg was not as attentive in the defensive phase. At the beginning of the fourth quarter, Reaves added two baskets to make it 61:51. Now the Bamberg team was defensively on top again, allowed Ylli only nine points until the end of the game and brought the victory safely over time.
Oren Amiel (Head Coach Brose Bamberg): "The key was our good defense. In the first leg, Ylli gave us one three-pointer after another, and we took that away from them. In the end, it wasn't a pretty game, but a win is a win and we're in the second round. That's all that matters!"
For more information, visit www.brosebamberg.de and www.easycredit-bbl.de.