Groningen
FIBA Europe Cup: medi bayreuth wins at Donar Groningen with 71:64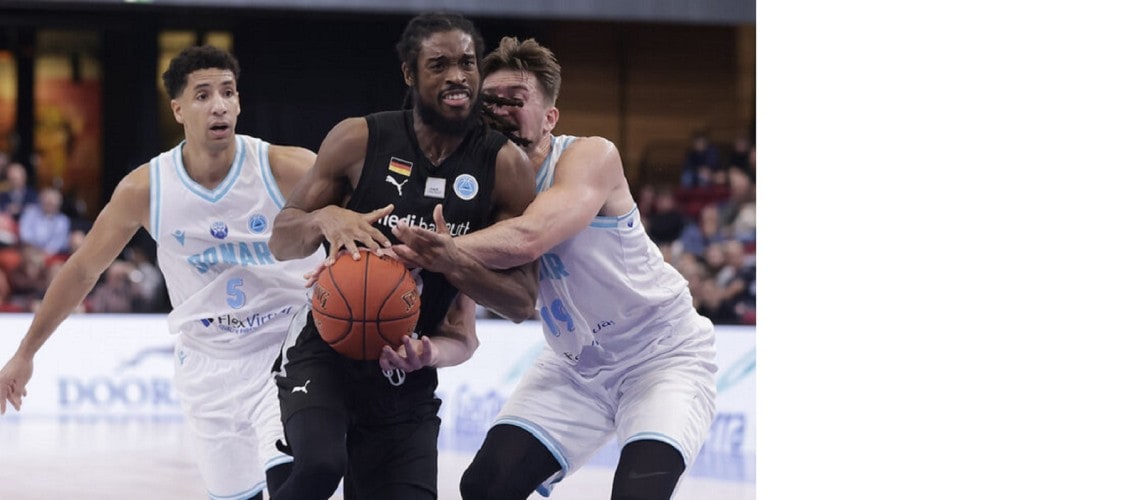 Groningen, 10-19-2021
After the opening win at the Kapfenberg Bulls, medi bayreuth also won its second game in the group stage of the FIBA Europe Cup. In front of about 2,400 fans at the MartiniPlaza in Groningen, the team defeated the Dutch runner-up Donar Groningen with 71:64 (39:31) on Tuesday night.
It was up to the home side to score the opening points of the second FIBA Europe Cup preliminary round game to take the lead. However, it should be the last one on this evening for the Dutch, because from now on the Bayreuth team took over this position, first in person of Marcus Thornton. Twelve of the first 14 points went to the account of the US-American, who thus helped his team to a 22:12 lead after the first quarter.
In the second session, Marcus Thornton received a little more support from his teammates. Kay Bruhnke in particular was able to net at a high percentage (4/5), but had to be ordered to the bench by Head Coach Raoul Korner after his third personal foul (16th). Nevertheless, medi did not let anything go wrong on the offensive and were able to pull away to 36:21 (17th) before Groningen, due to a 10:3 run, were able to reduce the deficit again to 31:39 at halftime.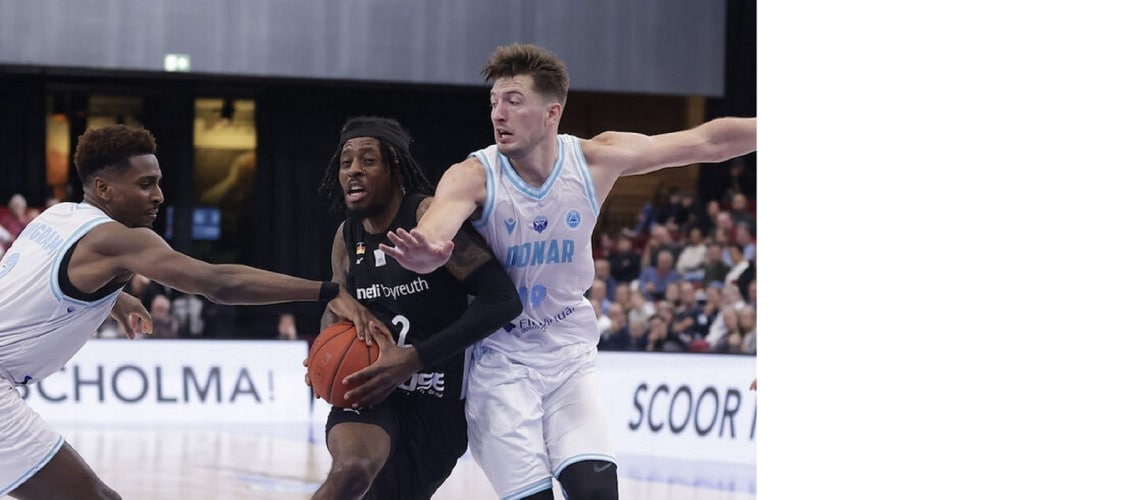 After the change of ends, the team initially succeeded in creating seemingly clear conditions. Bayreuth pulled away from the Dutchmen until 51:35 (25th). But in view of the supposedly secure victory, the team acted a bit too carelessly and let Groningen come back into the game. They took advantage of the space they were given and cut the deficit to 49:58 by the end of the third quarter.
Head Coach Matthew Otten's team managed to reduce the deficit to five points (57:62, 34th). Subsequently, the Dutch even had the chance to get even closer to medi, but could not use it due to a razor-thin shot-clock violation. Instead, it was the time of Martynas Sajus. The Lithuanian carried his team in this phase almost single-handedly in the offense. Even with fouls, the center, who replaced Andreas Seiferth in the starting five, was unstoppable and again gave his team a double-digit lead (69:57, 37th). In the last three minutes, the team managed to secure its second win of the season in the FIBA Europe Cup and remains on course for the second group phase.
"We had to cope with a difficult personnel situation today and in the end, without shining, we brought the game over the stage quite confidently. Every away win in this FIBA Europe Cup is worth its weight in gold. Now we have two of them and we will do everything to get the third next week. But before that, our focus is on the Bundesliga and the home game against Crailsheim on Saturday," said medi Head Coach Raoul Korner.