Mallorca
Patrik Dinkel with last-minute trip to the sun of Mallorca
Mallorca, 12-17-2022
For Patrik Dinkel, the 2022 season was supposed to be over after his class victory at the "ADAC Rallye Fränkische Schweiz" in October, but a few weeks ago, the chance to start with co-driver Monique Voigt at the Rallyesprint de Santanyi on Mallorca came up. With a Peugeot 208 R2 the duo celebrated a good second-class place and set strong accents with three class best times...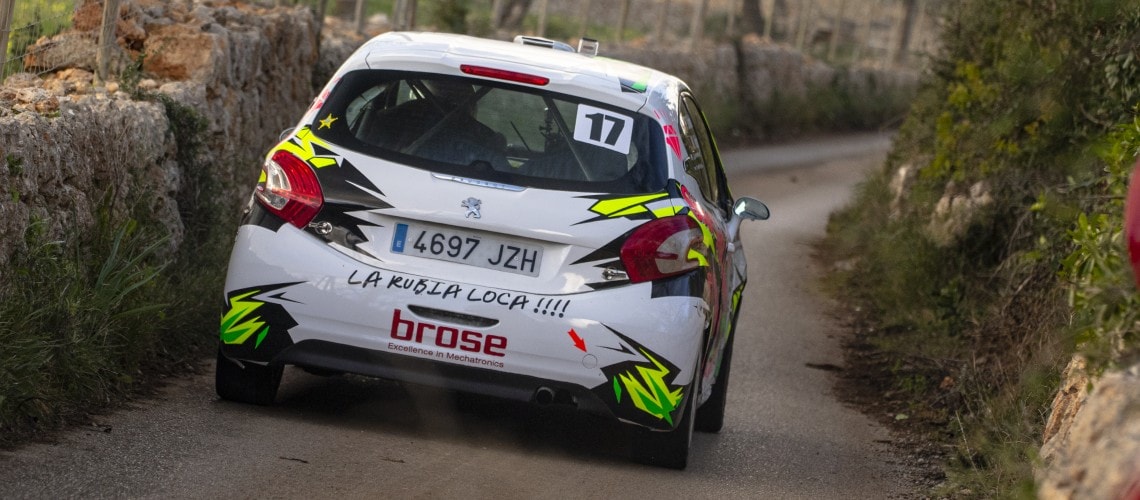 Rallye drive where others make vacation - Mallorca inspired again on whole line
"I didn't have to think about it for long and immediately said yes," grinned the 25-year-old youngster when asked about returning to the beautiful island in the Mediterranean for the end of the year after his strong start to the season. At 18 degrees Celsius and in sunshine, the race car was not his usual Brose Mitsubishi Lancer Evo, but a front-wheel-drive Peugeot 208 R2, which the youngster also obviously enjoyed, and which brought back memories of his Honda Civic, with which he competed six years ago.
"The interaction with Monique in the cockpit harmonized from the first meter. In addition, the entire event went almost perfectly, except for a small slip-up in SS 1. Here we had a small spin, which also caused the car to go out. We lost between 30 and 40 seconds. On the following special stage, we had to stop due to an accident, so we got a calculated time after SS 1. From then on, we set the pace in our class and fought our way forward through the field. In the end, we only just missed the top 10 with eleventh place overall and we can also live well with second place in class. If you subtract the lost time of the first two stages, then even a top 5 result would have been possible...", the duo was visibly satisfied at the finish.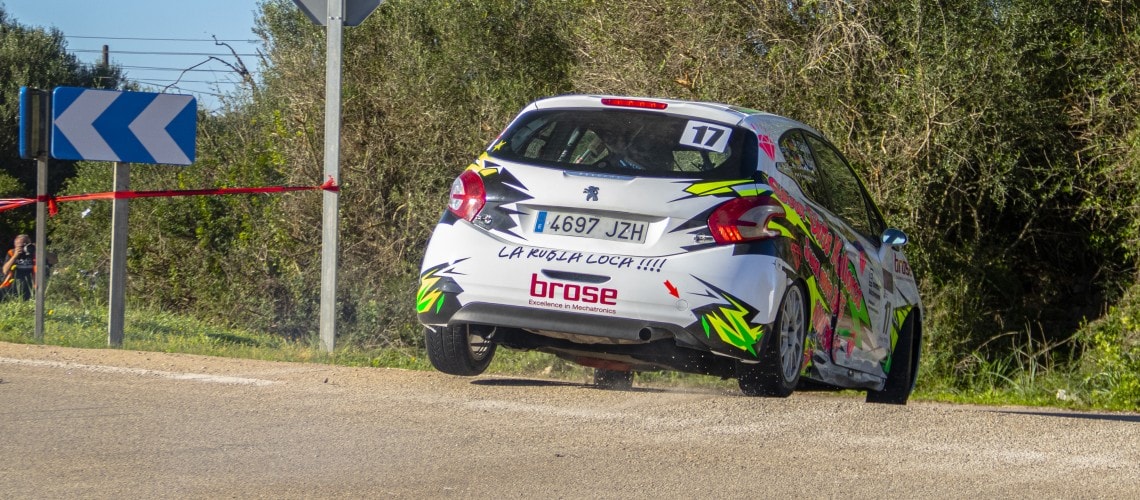 Prominent support from three-time German Rally Champion
"A big thank you goes at this point to Fabian Kreim, who accompanied the team on the outing. Particularly in the area of chassis / setup and also when writing the write-up, he supported us with valuable tips, brought us further forward and gave us confidence. The stages proved to be very fast and demanding - constantly driving on a narrow road between stone walls - in addition, the last two stages in complete darkness were considered a special challenge," added Dinkel shortly after his return to Germany.
"This was now definitely my last event for this year - thank you very much for the great support in all areas, that is anything but a matter of course! I am already looking forward to the coming year and am curious to see what surprises it has in store for me. Until then, I wish everyone a Merry Christmas and all the BEST for the New Year," concludes the likeable youngster.