Baden-Baden
"Sportspersons of the Year" – Next accolade for Krawietz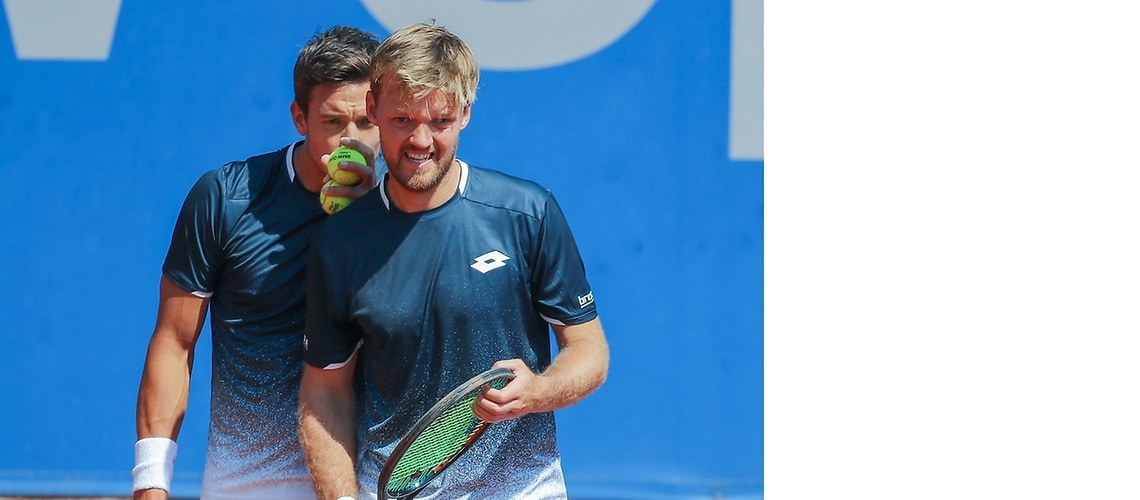 Baden-Baden, 12-15-2019
A very special accolade was bestowed on the tennis doubles pairing Kevin Krawietz and Andreas Mies in Baden-Baden when they finished in a sensational third place in the "Team of the Year" category in the "Sportspersons of the Year" award staged by the German TV station ZDF.
It has been an incredible season for Kevin Krawietz from the Witzmannsberg district of Ahorn. It all began with a surprise victory at the French Open in June – and that was just the start. Krawietz, who is sponsored by Brose, clinched a spot among the top ten in the doubles world rankings for the first time at the end of October. As one of the world's best doubles pairings, he and Mies also qualified for the 2019 ATP Finals in London, one of the most important events alongside the four Grand Slam tournaments. Their rapid rise also did not go unnoticed by Michael Kohlmann, the boss of the German team, who nominated Krawietz and Mies for the Davis Cup Finals in Madrid.
And now the icing on the cake: The duo claimed a place on the winners' rostrum in the "Team of the Year" category at the "Sportspersons of the Year" gala. The duo gained a lot of fans and won over the jurors, not only with their sensational victory at the French Open, but also with their likable, laid-back and open manner. The men's ski jumping team, which won the world title in Innsbruck in 2019, was voted in top place by Germany's sports journalists, followed by the German men's rowing eight.
We have sponsored Kevin Krawietz on his rise up the world rankings since he was 16. We congratulate him on an outstanding season and look forward to supporting him in the coming year, too.