Portugal
Successful weekend for the Young Gun drivers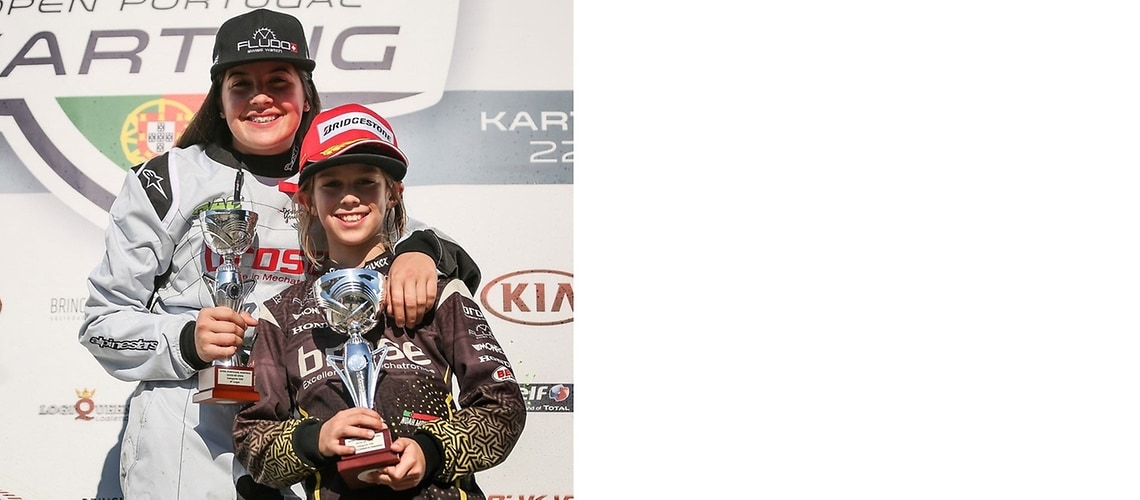 Portugal, 02-25-2020
The Skywalker Racing Management Young Gun drivers, who were in action at the Portuguese Karting Open over the weekend, could not have achieved a much better overall result.
For his debut in the Youth category, Noah Monteiro secured a splendid victory, while Mariana Machado climbed up onto the third step of the podium at the wheel of her X30 karting.
Meanwhile in the south of Spain, Rodrigo Seabra didn't have the same success in the Rotax Winter Cup. Racing on the Campillos circuit, engine gremlins pushed him back into 15th place, after he had started the weekend in the top 5. Despite the result, the event iwas still an excellent experience for the young Portuguese driver.
For Tiago Monteiro, the Young Guns got the year off to a good start. "Our drivers have achieved good results which allow us to look forward to an exciting season!" said the founder of Skywalker Racing Management. "The Young Guns are aware of the work that needs to be done and are determined to solve any problems they may encounter in order to achieve their goals. I'm proud of the work they've done this weekend".
The Young Guns will take up their next challenge, the Portuguese Karting Championship, in two weeks time, once again in Leiria.