Mogyoród
WTCR: Tiago Monteiro scores points in both Hungarian races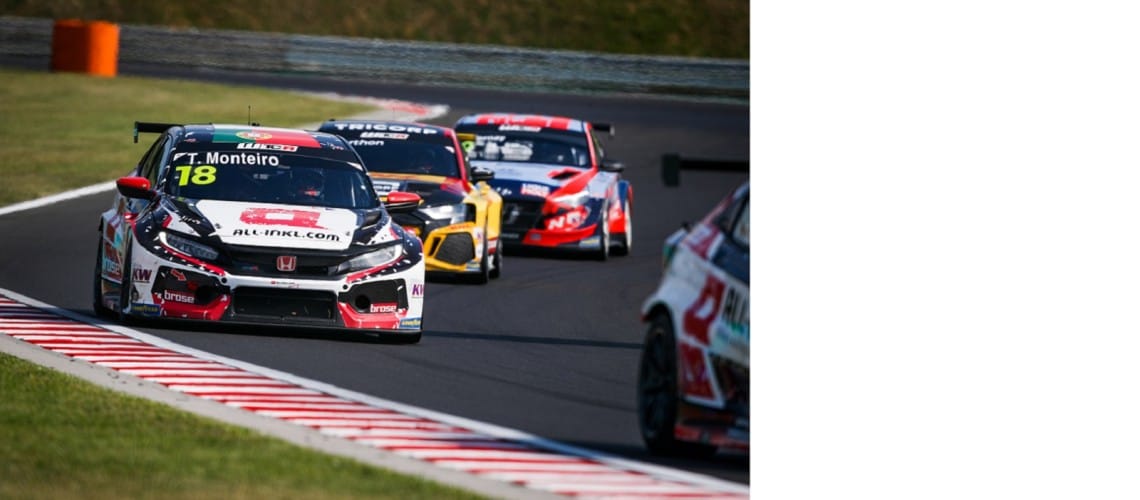 Mogyoród, 08-21-2021
It all really came down to qualifying for the 4th round of the FIA WTCR Touring Car World Cup in Hungary over the weekend. Tiago qualified a mere three tenths away from the front row, but with all the gaps being small, his lap time left him down in 13th place on the grid at the Hungaroring.
On a circuit where it is difficult to overtake and starting from 13th position in both races, Tiago didn't expect a walk in the park, and he knew that a good result would not depend on his will alone. He found a good pace despite the maximum ballast on board his Honda Civic Type R TCR and managed to cross the finish line in 10th and 11th places. These results are not satisfying for Tiago, but, given the circumstances, he could not have hoped for much better than the 11 points he secured.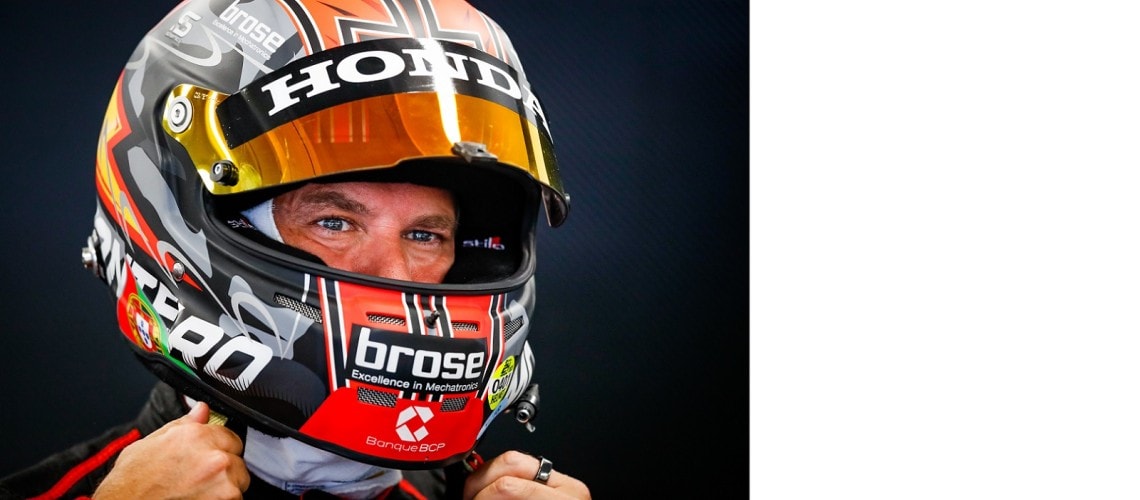 In the first race, a good start allowed the Portuguese driver to gain a few positions… "But despite a good pace, an opponent pushed me off the track. After that, I got stuck behind my teammates. 10th place was a case of damage limitation", said Tiago Monteiro.
In the second race, the scenario was almost the same. "I got off to a good start but a few contacts made me lose positions to finally finish 11th. It wasn't the result I wanted, but with so much ballast in the car, there wasn't much else I could do. We scored a few points, but it's not enough to fight for both titles. There are still four rounds to go, we are 38 points behind the leader, a lot can happen in eight races, and it is these races where we are going to focus our attention. We want to recover the points lost in these last two races and get back into the fight for the world title", concluded Tiago.
The FIA WTCR is now on summer break and will return to the Czech Republic on October 10.