The right system for a career with responsibility
When you launch your career at Brose, you benefit from our highly structured, fully personalized orientation program. Ambitious young professionals who are willing to perform their best are quickly rewarded with responsible positions.
Jobs for Career Entrants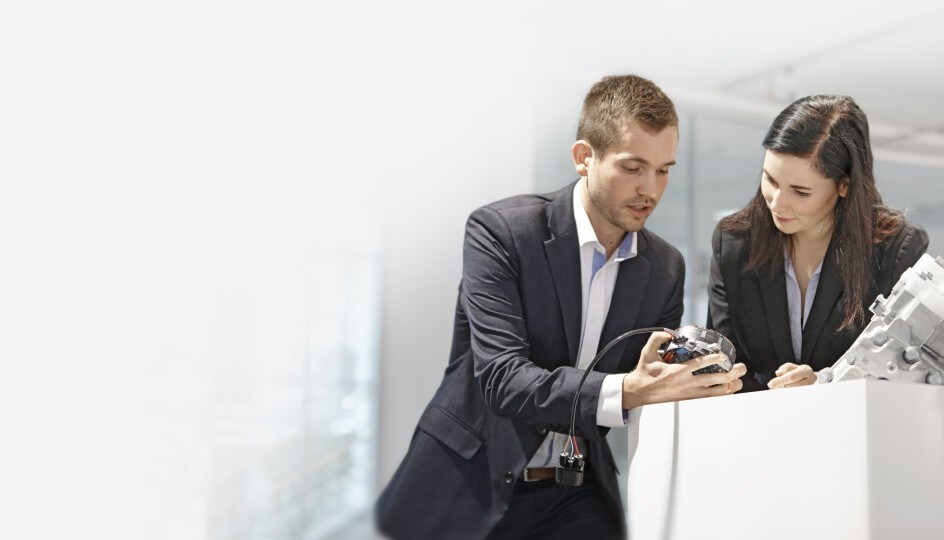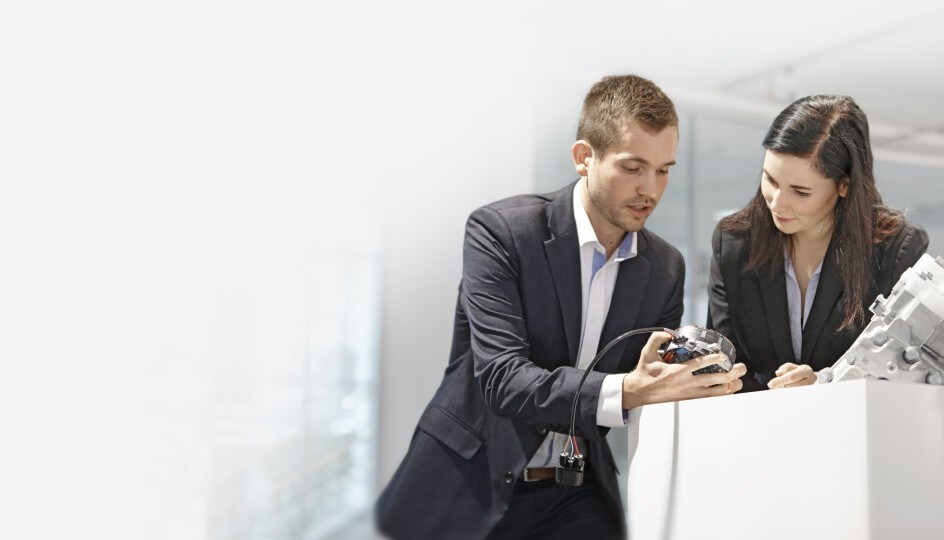 Brose Group
Brose is the fourth-largest family-owned automotive supplier. Every second new car worldwide is equipped with at least one Brose product. Including the joint venture Brose Sitech, the company employs 30000 people at around 70 locations in 25 countries. With numerous patent applications per year, Brose is one of Germany´s most innovative companies.
Activate video service?
Only by clicking on this button is data exchanged with the video provider BrightCove. You can find more information about this in the data security policy
Personal responsibility in a family-owned company
We offer university graduates like you permanent contracts and personal attention during the orientation phase. Further your qualifications with our broad range of training options. We will involve you in specific projects early on in your career and help you find the shortest path to personal responsibility within the Brose Group. Brose offers you so many opportunities to unfold in your field of work along with an impressive benefits package. What do we expect in return?
Launch your career with dedication and passion
We want you to find your spot as one of the top performers in your field as soon as possible by pairing the professional skills you acquired during your training, university studies and internship with your dedication and desire to learn. Arrange new target agreements with your supervisor, implement them consistently and accept new professional challenges within our organization. After all, you want to stay at the top of your game and propel your career forward here at Brose. And we will help you along the way with our wide range of qualification and training options.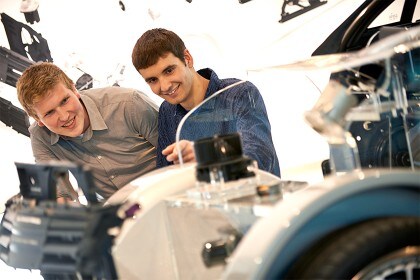 Training with a systematic approach
Our practically oriented qualification programs offer you a systematic approach to further training and education. This will help you prepare for ever more challenging tasks and projects. Whether on-the-job training or continuing education, we offer you systematic support for optimizing the quality of your work and the methods you use. Building on these modules helps shape your fundamental perspective for your career at Brose – perhaps on a managerial staff, specialist or project manager career path.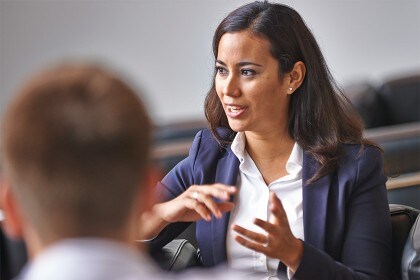 Careers for ambitious professionals
Top performers and knowledge experts at Brose have three career paths available to them: managers can hone their leadership skills as they take on positions with increasing levels of responsibility. Specialists become recognized technology experts who promote internal knowledge transfer. Project managers provide top leadership for customer projects. These career paths comprise three career levels, each of which builds on the other. The concept is based on equality – identical compensation for comparable levels – and permeability: employees can change career paths at any time. Our social
benefits are just as modern.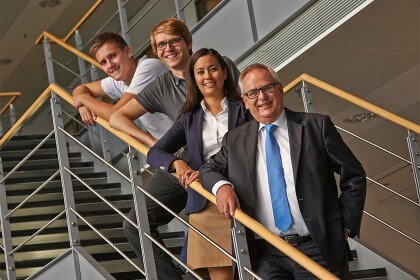 Gain experience working abroad
Our company's international presence is expanding rapidly. Almost two-thirds of our employees already work in foreign locations today. Globally networked activities are essential to our daily business. We regularly offer employees the opportunity to accept challenging responsibilities in our overseas locations, thereby gaining valuable international work experience. Starting with foreign business trips for up to three months to temporary assignments for a maximum of one year all the way to expatriate assignments that last several years: the more international experience you have, the better your chances for long-term success at Brose.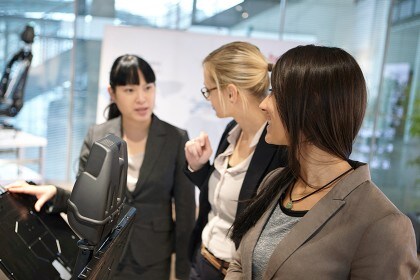 No detours – apply directly with the plant
If you are interested in and meet the criteria for a specific position, then send your application directly to us. We're a performance-driven company, so we appreciate employees who are ambitious and get straight to the point. Once we decide to work together, we're ready to take the next step just as quickly. You'll be assigned to your new position and be accountable immediately – as soon as you've met the target agreements arranged with your supervisor. Our structured orientation program is an effective way to jump-start your career at Brose.
The right plan for the job
We make starting work at Brose as easy for you as possible. After attending orientation, you will work through a dedicated training plan. You will take part in regular feedback discussions with your supervisor and HR representatives during this phase. We will provide you with an experienced mentor, who will act as a second contact should you have any questions. After six months, your supervisor will conduct a performance review with you. If everything goes well, there's nothing standing in the way of your career at Brose. You'll see how our flat hierarchies and quick decision-making propel outstanding employees' careers forward.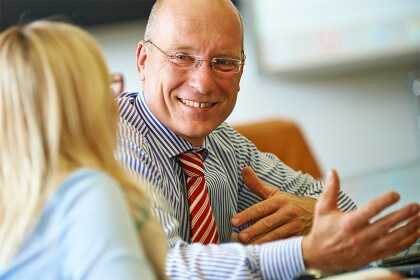 You're always involved
When the CEO of the Brose Group sits down at your table for lunch, this is more than just friendly, unpretentious leadership up-close and personal. It's also an opportunity for you to discuss what's on your mind with someone who is truly interested in your suggestions. This is why we have made flat hierarchies, short communication paths and rapid decision-making our guiding principles. New, pioneering ideas won't face bureaucratic stumbling blocks or get lost in a labyrinth of hierarchies here at Brose. Driven by performance and success, we provide you with everything you need to contribute
your expertise and accelerate your career with Brose.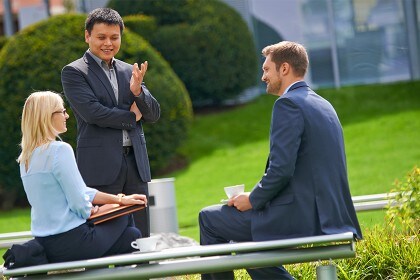 Modern benefits from a family-owned company
Brose social and additional benefits include a performance-related remuneration system for all employees, company health care offers, attractive childcare and educational opportunities for small and large family members of our employees as well as a varied company catering service. Flexible working hours allow you to spend more time with your family. We assist you with relocation, offer a variety of sports programs and help you acquire affordable transportation with our car leasing program.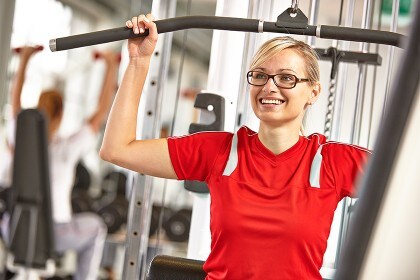 Application process for Career-Entrants
As soon as we receive all your application documents (covering letter, résumé, certificates and references), we will send you a confirmation by email. Once we have looked at your documents, you will be invited to an interview lasting about an hour. After the interview we will discuss the next steps with you.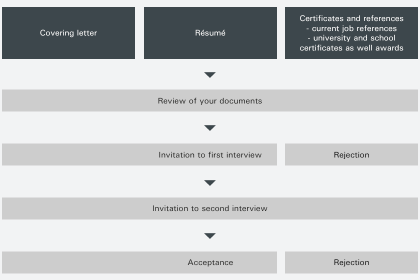 Frequently asked questions
Which positions are currently posted at Brose?

You will find all of our vacancies on our website under Careers/Jobs . If you cannot find a vacancy that's right for you, you are welcome to send us an unsolicited application .

How can I apply for a job at Brose?

Please use our online portal. You can access this portal by clicking the link located directly next to each job posting.

How do I determine whether a position is still open?

We update our Careers page regularly. You may apply for any job posting that is published there.

Can I apply for more than one position at the same time?

Please apply for only one selected position. In your cover letter you are welcome to indicate your interest in other positions that appeal to you. We will also examine your profile to determine if there are other employment opportunities or locations that might be suitable for you.

Which application documents are needed?

Your application should include a cover letter, your CV in tabular format and all relevant diplomas and certificates. Your application should be structured in a clear, meaningful way.

Which contacts can I mention in my cover letter?

You will find the right contact with a photo directly next to the job posting. You may address your cover letter to this contact. When sending an unsolicited application it is sufficient to keep your salutation general.

How does the selection process work?

Click here for the Application process for Career-Entrants

Will my application also be forwarded to other locations?

In general, yes. In your cover letter you are also welcome to indicate your interest in other locations that appeal to you.

What are the basic prerequisites for submitting an application?

You should meet at least three of the mandatory requirements outlined in the job posting. Feel free to contact the responsible recruiter if you are unsure whether you meet the requirements. You will find the contact directly next to the job posting.

Which file formats can I use when uploading attachments for my online application?

Please always use PDF (portable document format) only.

How can I be sure that Brose received my application?

You will receive a confirmation of receipt via email immediately after you send your online application. Always remember to check your spam folder as well.

Can I update or modify my documents once I have sent my online application?

You can use the personal access data you receive to log on to the online portal at any time if you wish to make changes to your profile.

I forgot my user name and password. How can I request new access information?

Please send us an email to karriere@brose.com. We will send you the new access information.

Can I withdraw my application if I have chosen another opportunity in the meantime?

Yes, our online portal offers you the option to withdraw your application.

If my application is declined can I reapply for a specific position?

We review applications to determine if they might be suited for other job opportunities in our company. However, you are welcome to reapply again at a later time.

Unable to find the answers you were looking for in our FAQs?

Do not hesitate to contact us with any other questions about our application process or the career possibilities available at Brose. Write us an email at careers@brose.com.