Coburg
BBC COBURG keep winning streak alive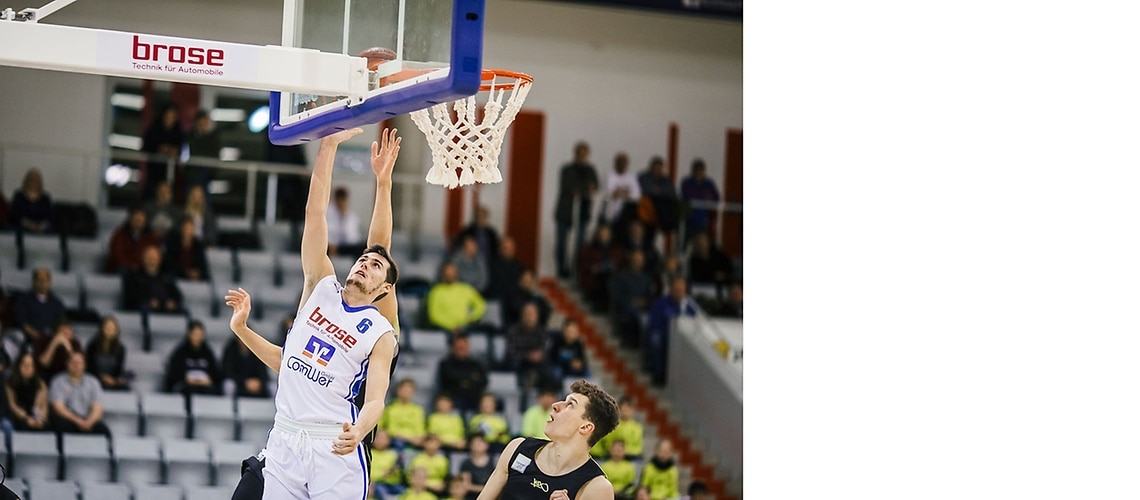 Coburg, 12-10-2016
Having trailed by seven points late in the third quarter, BBC COBURG turned things around with a 39-point outburst in the final ten minutes and beat bottom feeders TenneT young heroes Bayreuth 93-73 on Saturday for their ninth consecutive 1. Regionalliga win.
Both offenses exchanged blows early on: While the guests were propelled by the pick-and-pop prowess of sharp-shooting big Nils Dejworek, BBC relied on great ball movement and found their center Daniel Stawowski for consecutive easy dunks (25-18, 10.).
In the second quarter, however, the last-placed young heroes upped the ante on defense and the home team started to struggle offensively. In eight minutes of play, the league leaders were held to a meager eight points, all provided by off-the-bench spark plug Sasa Gligorovic.
When the visitors jumped out to a seven-point lead in the third quarter, led by German national team guard Robin Amaize, who usually stars on medi Bayreuth's first-league squad, Coburg forward Jordan Burris (29 points, 8 rebounds) had seen enough. The California native provided his own dose of half-man, half-amazing now, forcing several Bayreuth turnovers and scoring ten points unanswered which changed momentum back into BBC's favor (69:64, 33.).
The host's offense was firing on all cylinders now and a 39-14 fourth-quarter blowout solidified a 93-73 home win, the team's ninth in a row. BBC COBURG continue to rank atop the league table with a 10-1 record. They travel to sixth-placed TSV Oberhaching Tropics for their final game of the year on Sunday.