Ludwigsburg
Brose Bamberg loses in Ludwigsburg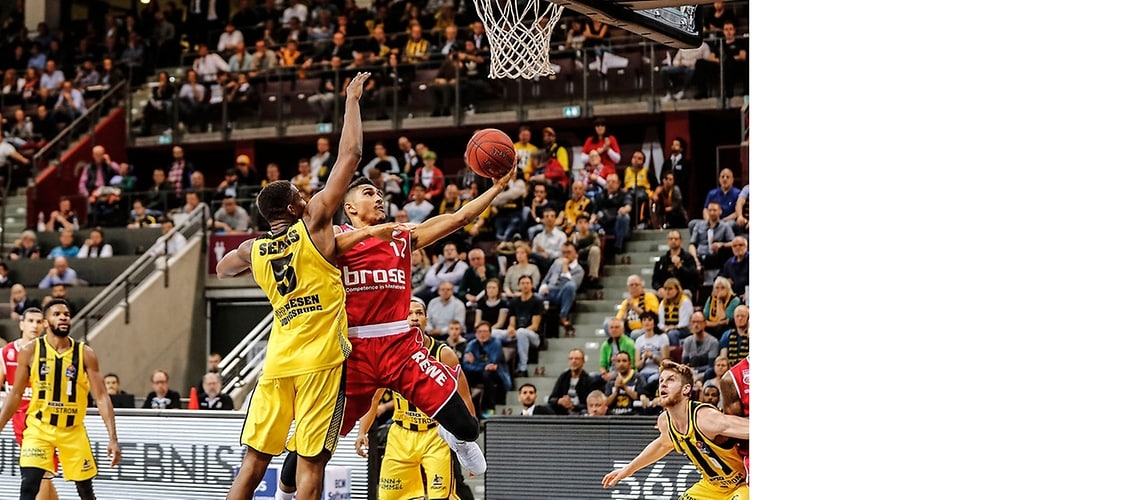 Ludwigsburg, 10-21-2017
The German champions Brose Bamberg lost on the road at MHP Riesen Ludwigsburg by 74:91 on the sixth matchday of the German league. It was the highest defeat under Head Coach Andrea Trinchieri in the national league.
Ludwigsburg's tactic of a full court press defense apparently surprised Trinchieri's team from the outset. The reigning champs lost possession three times in their own half in the first two minutes and soon trailed by 2:8. However, they went 15:12 in front thanks to points from top scorer Luka Mitrovic, but a disastrous performance under their own basket meant they conceded three offensive rebounds up to the end of the quarter, which the home side capitalized on to recapture the lead (18:23). Ludwigsburg was able to add 15 points off eight offensive rebounds up to the break. The players of Head Coach John Patrick also drained four out of their seven attempts from beyond the arc. Bamberg was also not on top of its game in offense. The champions are miles away from the quick passing and team basketball of the past years. Bamberg trailed by 32:50 at the break.
Although Brose Bamberg was able to score more points in the third period, also thanks to Nikos Zisis, the gap was barely reduced due to poor defending. It was only when Ludwigsburg likewise showed slips in concentration in the final quarter as a result of their intensity that Bamberg were able to hit back, exploiting in particular seven turnovers against the home side. A 14:2 run with seven points by Maodo Lo and lay-ups from Luca Mitrovic cut the deficit to 69:78 with four minutes left. Yet Ludwigsburg again summoned up all its strength and scored six points in a row. As a result, the game ended with Brose Bamberg suffering a 74:91 defeat.
Andrea Trinchieri commented: "Congratulations to Ludwigsburg on its highly deserved victory. A rebound duel of 25:40 against us says a lot about our energy. We got whipped today and unfortunately we even liked it. That's naturally a problem. Such a performance was really embarrassing. Some players in my team still don't understand what it means to play for an organization like Brose Bamberg. They should learn that as quickly as possible."