Zadar
Brose loses to Khimki Moscow after overtime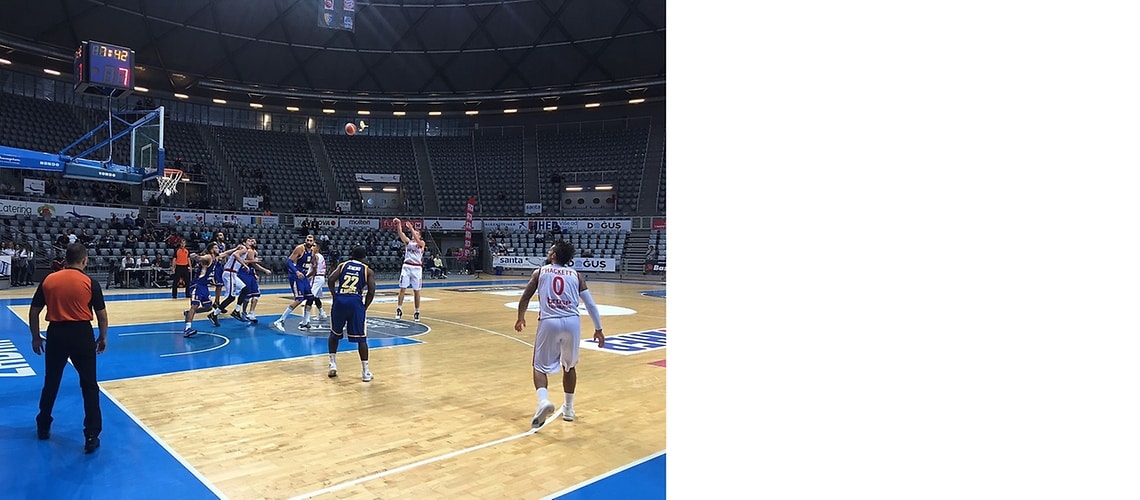 Zadar, 09-21-2017
Brose Bamberg has started the 2017 Zadar Tournament with a loss. The German champions went down 75:77 to Euroleague rivals Khimki Moscow after overtime. One of the main factors for the defeat was definitely their rebounding.
Head Coach Andrea Trinchieri was able to fall back on almost a complete squad, with the exception of Ali Nikolic. The opening was characterized by inaccuracies in offense on both sides. However, they were largely eliminated by the end of the first period. In particular Luka Mitrovic showed what he is capable of, notching up seven points and two rebounds in the first quarter.
The second period was also scrappy to begin with. In particular, the three pointers did not want to drop. Yet when they began to do so to some extent, things began to tick over in attack. First Hackett, then Hickman drained buckets from outside. Bamberg trailed by two at the break (35:37). The greatest deficit up to then was its rebounding, a department in which Khimki led 22:10.
Moscow came out better after the break, although Bryce Taylor tied the scores with five points in a row. A 6:0 run in the final minute of the third period put Bamberg six points in front.
Not a lot happened in the first five minutes of the final quarter. Bamberg now hardly managed to drain a shot. As a result, Khimki was able to equalize with two minutes left and then even take the lead shortly afterwards with a free throw from Honeycutt. However, Hickman then tied the scores again. The lead changed hands repeatedly after that and the game ultimately went into overtime (68:68).
A 6:0 run in its first two minutes seemed to decide the game in favor of Khimki. Yet Brose showed its fighting spirit and cut the deficit to one point, but in the end it was not enough and so it suffered a 75:77 defeat.
Bamberg now faces the reigning Euroleague champions Fenerbahçe Istanbul in the next game. And the team will meet up with two old acquaintances again: Nicolò Melli and Brad Wanamaker will line up for Istanbul.
Andrea Trinchieri commented: "We have to improve. We have to understand what we're still lacking. We're missing a cent in order to be a millionaire. That cent might be under the basket, at the hoop, on the bench, in training. We just have to find it. And we haven't done that up to now."